Today we released a new version of our Pingdom app for Android. As part of our drive to built a more positive user experience in all of our products and tools, we've given our Android app a facelift.
Here's what's new:
A more informative interface that is more intuitive to navigate and gives you a seamless experience between your mobile app and desktop dashboard.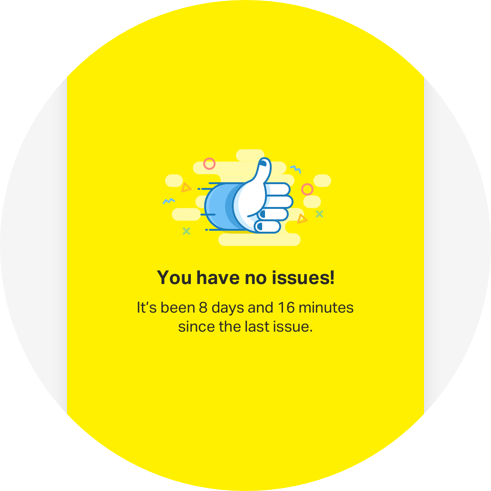 Beautiful empty state screens to let you know when everything is good with your checks.
A 'Welcome' screen that will guide you around the app's functionality and show you all of the things you can do with your mobile Pingdom dashboard, so you can make the most of your monitoring on the go.
A 'What's New' section that displays any new features and and informs you of new functionality in future updates.
Here's what you can do with the app:
See your outages with detailed information and root-cause analysis about the downtime for all of your checks, all in one place.
View all of the Uptime and Transaction Monitoring checks you have set up in your Pingdom dashboard easily. You can see the status of all of your checks at a glance or dive into a specific check, should you need to.
Receive push notifications the moment an outage occurs, allowing you to take action quickly, wherever you are.
Pause and activate checks directly from the app–great for when you need to perform maintenance on your site but don't have access to your computer.
So if you're monitoring your site's uptime via your Android device, head on over to Google Play and update your app to the latest version!