APIs make the world a bit smarter. They help us improve and extend what others have already built. They allow us to use data and functionality in ways the API authors couldn't imagine.
The SolarWinds® Pingdom® product team always wants to empower our customers and give them full access to their data and our functionality. One important way we've done this is by providing a publicly accessible API, since the early days. And because of our API, our customers have come up with all sorts of clever ways to use Pingdom data and functionality.
Our API and webhooks let you easily get alerts in PagerDuty, Slack, or Microsoft Teams, to name a few. It lets you view Pingdom graphs in Klipfolio or use Zapier to create a Jira ticket in the case of an outage.
At SolarWinds, we're truly grateful to everyone who's used the Pingdom API to make it an even better product. Today, we're happy to announce the public release of version 3.1, which introduces several improvements over previous versions.
Improved Security
One of the most important updates is our introduction of a new authentication mechanism. Previous versions of the API used Basic Authentication, which essentially meant you had to provide your username and password with every request. The new version introduces Bearer Authentication (token auth), allowing you to authenticate with an API key instead of your product credentials.
As API credentials may be stored in ways you have little control over (e.g., when you, as an end user, use a product that integrates with the Pingdom API), it makes sense to use API keys you can easily replace instead of providing your actual login credentials.
Developer-friendly
Version 3.1 is documented according to the OpenAPI 3.0 Specification (previously Swagger), a format for describing REST APIs. In our case, that means the API documentation is written in a YAML file you can download from our (human readable) documentation page and, in turn, can be used to automatically generate boilerplate code (client-side SDKs) in several languages for interacting with our API.
Going from manually testing the API with Postman or cURL to actually starting to implement functionality in code is now a much faster, more convenient, and more robust process with our updated API.
Another developer-friendly update—it's now possible to submit parameters as JSON in the body of a request, instead of using query strings (with size limitations) or URL encoded key-value pairs.
Get Started Right Away
Starting to reap the benefits of our updated API is just a few clicks away. Log in to My Pingdom and go to Integrations → The Pingdom API in the left menu.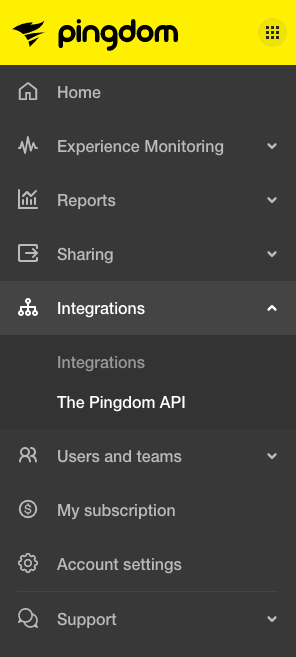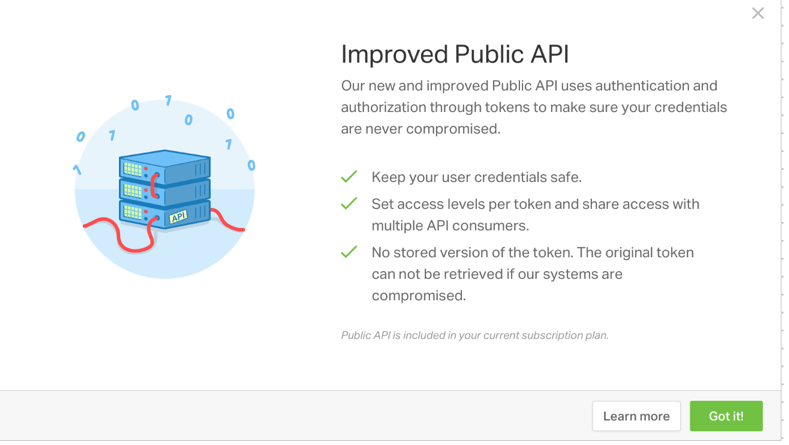 Once you've generated your API token, copy the test request from the My Pingdom UI.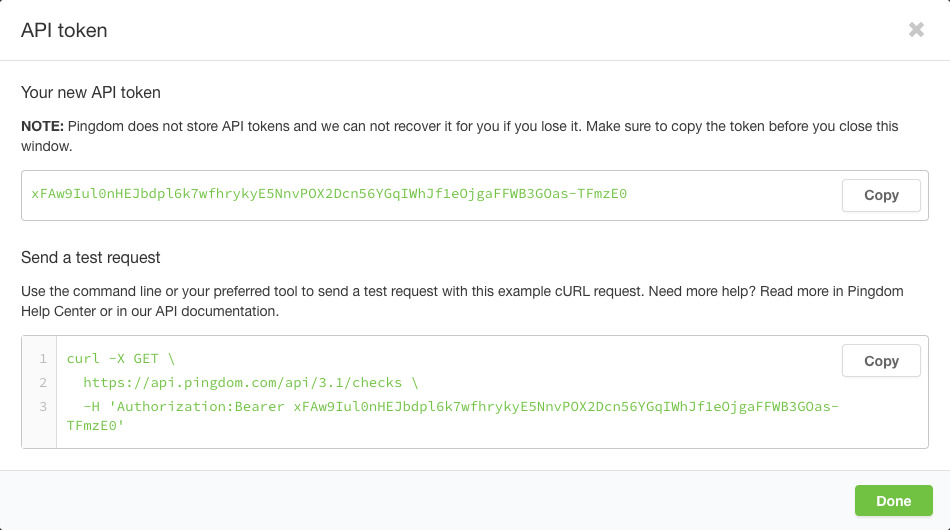 Paste the example cURL request into your terminal window and in less than a minute, you've done your very first working query to our API.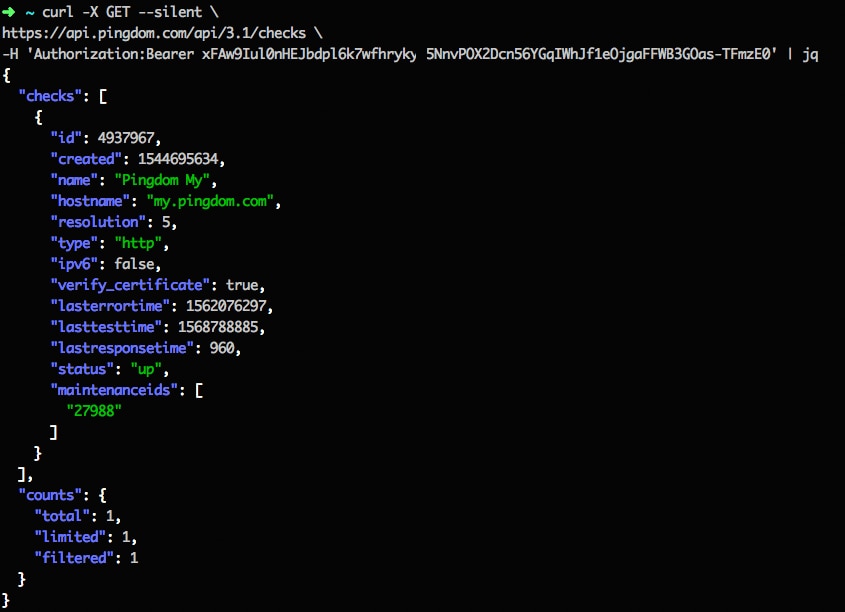 Don't see your old application keys? Don't worry—they can all be found on our old API page.
To learn more, head over to our new API documentation center at docs.pingdom.com/api.
A Note to Users of Our Old API Versions
While we encourage everyone to update existing Pingdom integrations to our new API version, we'll continue to support versions 2.0 and 2.1 until December 2020. We're excited to see what our valued users do with our new API! We hope these improvements help make it easier for you to build amazing things with Pingdom.