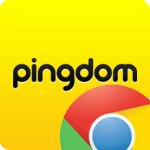 In our never ending quest to provide you with the best uptime and performance monitoring service, we now present you with our brand new app for the Google Chrome web browser.
It is, of course, completely free!
With the app installed in your Chrome browser, you get easy access to your Pingdom account from Chrome's Apps page. Chrome accounted for just over 40% of the traffic to Pingdom.com over the last 30 days, so we hope you will find this interesting and useful.
As is also explained in the details of the app, the app is connected to http://my.pingdom.com, which is our new control panel currently in beta. Since it's still in beta, this means that some functionality is currently not available. You can however log in to our old control panel at http://pp.pingdom.com to access all functionality.
You can find the app in the Google Chrome Web Store.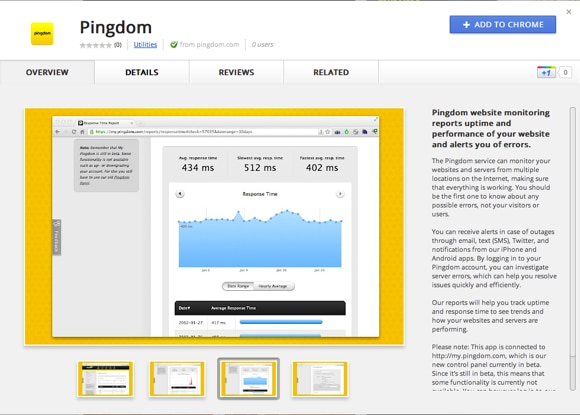 Once installed you will find it among all the other apps you've installed in your Chrome browser, and it might look something like this: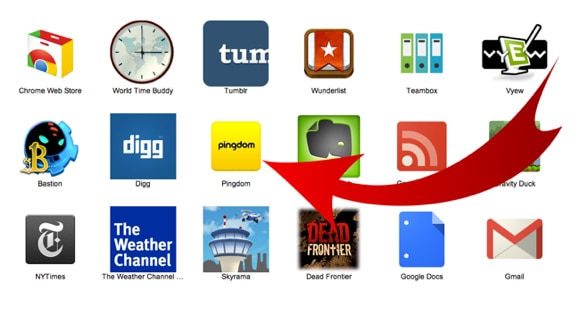 We welcome your feedback about this app as well as all our services. You can leave comments in the Google Chrome Web Store, here on the site in the comments below, or on Twitter.