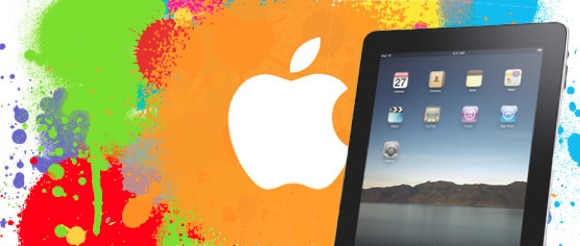 On January 27, 2010, Steve Jobs took to the stage at the Yerba Buena Center for the Arts in San Francisco. The anticipation was that he would unveil Apple's long-rumored tablet device.
The headline for the event was "Come see our latest creation." That turned out to be the first iPad.
And like it or not, the world of technology – perhaps the world in general – has not been the same since.
Over 55 million iPads sold so far
Just before Jobs introduced the iPad in 2010, he mentioned Apple's most recent quarterly earnings, which had just been released a couple of days before the event.
He said, "By revenue, Apple is the largest mobile devices company in the world now." The company reported $15.68 billion of revenue for Q1, 2010.
Fast-forward two years and Apple is the largest company in the world, period, with $46.33 billion of revenue reported for Q1, 2012. And iPad has been a big part of that success, selling 15.4 million units in just the last quarter alone. Since its introduction, over 55 million iPads have been sold.
Apple sold more iPads in the latest quarter than HP sold PCs, according to Gartner's estimate.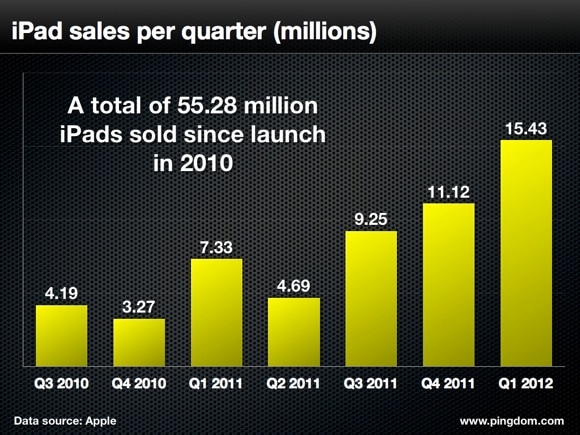 Watch the video below and relive the first time Apple showed off its new device. The embedded video is just the first part of the presentation; the other parts are available on YouTube.
[iframe src=" http://www.youtube.com/embed/WLBQVKwcIDw " width="580″ height="325″]
Soon, the iPad 3
Now there are rumors about iPad 3, supposed to be introduced soon with a higher resolution display, faster processor, and possibly also LTE.
Will iPad 3 be as revolutionary as the first iPad? No, but there's every possibility that it will only reinforce Apple's domination of the tablet market.
Do you have an iPad or some other type of tablet? Competition in this space is heating up, and consumers are given more of a choice, which can only be good.
Let us know what your thoughts are on iPad and tablets in the comments.