We are very happy to announce the new data retention policy for Pingdom Visitor Insights. As of today, Pingdom stores all data for one month up to a year depending on your plan.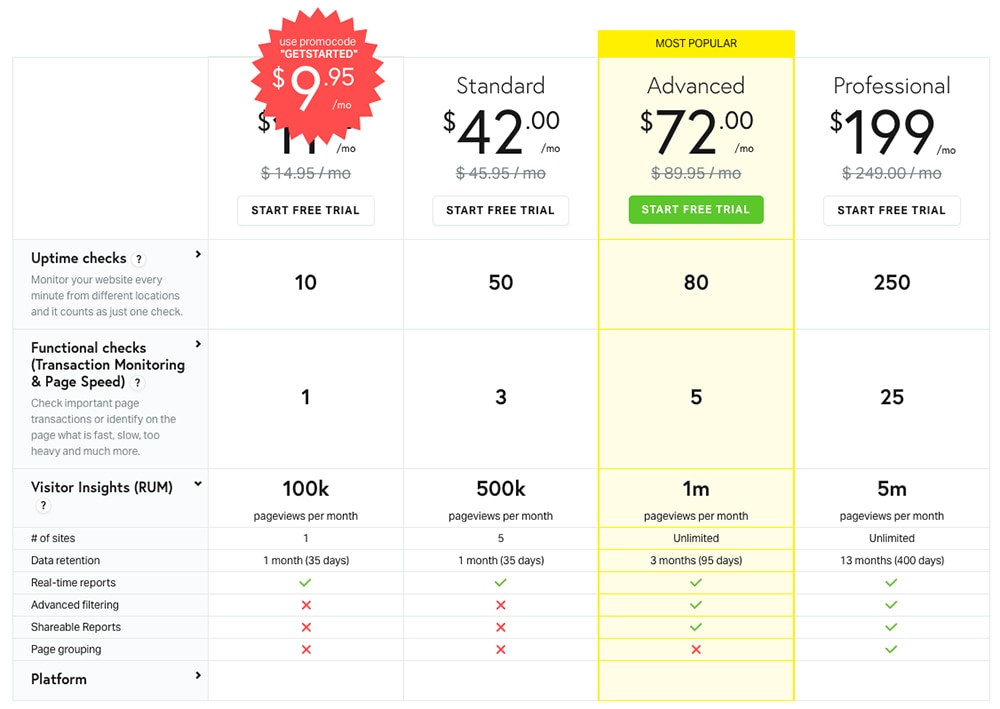 The retention policy is in effect immediately and gives you the ability to hold on to all data for significantly longer so that you can compare user behavior trends from different time periods, and study the effects of changes and improvements to your websites. Data is lyfe 🙌🏻
New Data Retention Policy Comparison
Starter: 1 month (35 days)
Standard: 1 month (35 days)
Advanced: 3 months (95 days)
Professional: 13 months (400 days)
Enterprise: 13 months (400 days)
No matter if your website has 1 or 10,000 pages our Visitor Insights feature will help you get a deeper understanding of how your customers feel about your website so you can deliver an amazing user experience.
There is plenty of exciting things being added to our Visitor Insights feature. Last month we added shareable reports which let you, well, share interactive reports with anyone just using a URL instead of PDF-reports.
We hope you will find the new data retention policy helpful in your monitoring. As always, if you have any questions or feedback please don't hesitate to comment below or send us a message.