Wouldn't it be great if you could share the most important parts of your end-user experience data without giving access to your Pingdom dashboard?
Our new Shareable Reports feature allows you to share Visitor Insights data easily, through interactive reports, without giving direct access to your Pingdom account.
Introducing Shareable Reports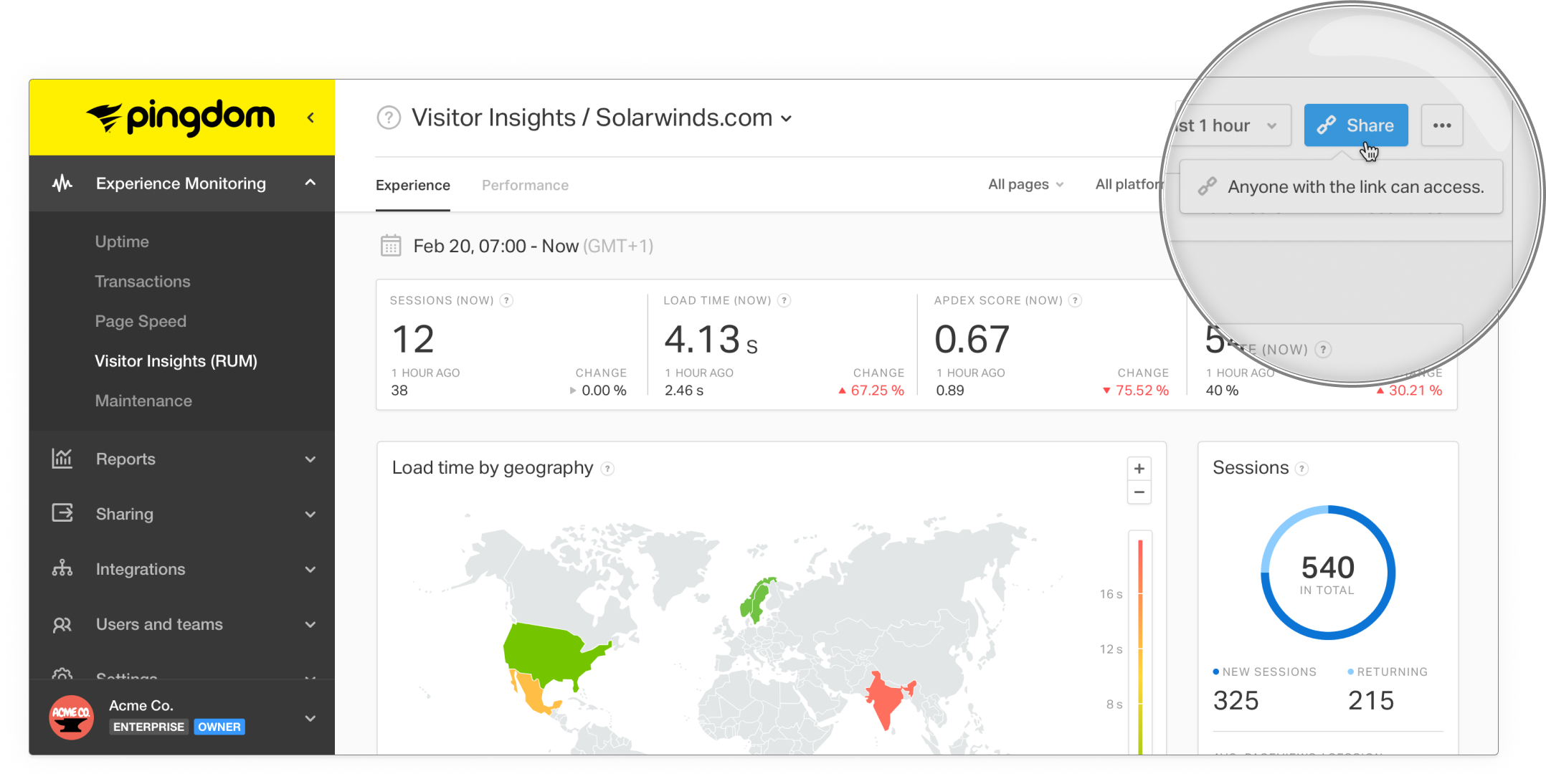 Share Interactive Reports With Anyone
A lot of the time you need to share your data with colleagues across your organization, or clients with whom you work. Often, this means sharing your password and allowing them direct access to your Pingdom interface.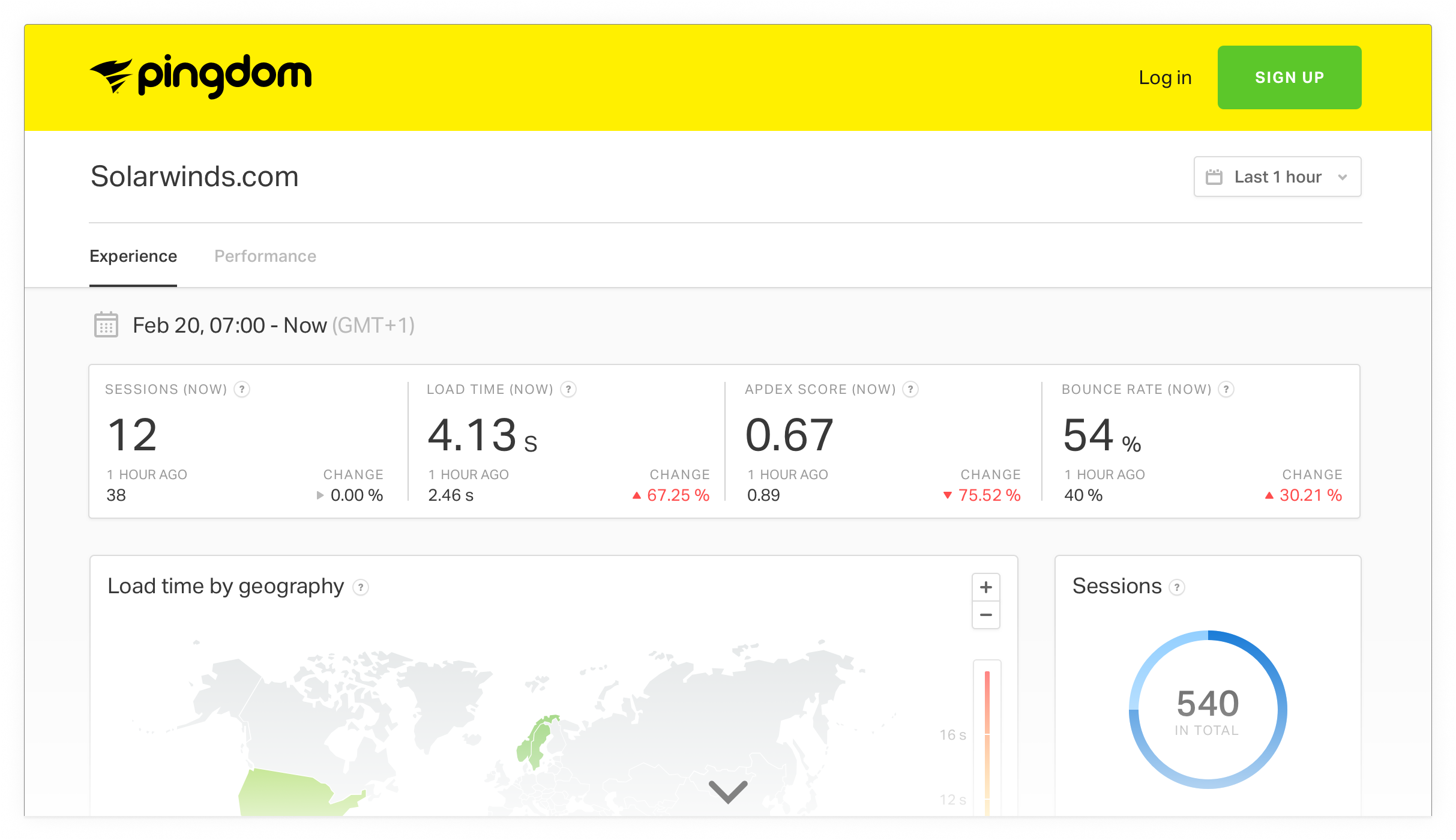 Shareable Reports allow you to share Visitor Insights data without compromising the security of your Pingdom account. With a single link, share data that is relevant to stakeholders, presented in interactive, easy to understand reports.
Try Visitor Insights today
Shareable Reports for Visitor Insights are available for Pingdom accounts on the Advanced Plan or higher. To share your Visitor Insights data, simply click on the 'Share' button when in your Visitor Insights dashboard.
What better way to understand what the hype is all about than trying it out for yourself.
With plans to suit everyone's needs and budgets, there's nothing stopping you from experiencing your site in a whole new way: exactly as your visitors do.