In November you'll remember that we released Pingdom Maintenance, which allows you to pause your Uptime and Synthetic Transaction monitoring checks when you need to take your site down for maintenance.
Since then we've been listening to what you, our customers, have loved about it and how we could improve it even further. Thus, we're happy to announce that we've added a feature to automatically set up recurring maintenance windows in My Pingdom.
Now, you can set your maintenance periods to recur as often as you need them to: from every day, twice a month or three times year.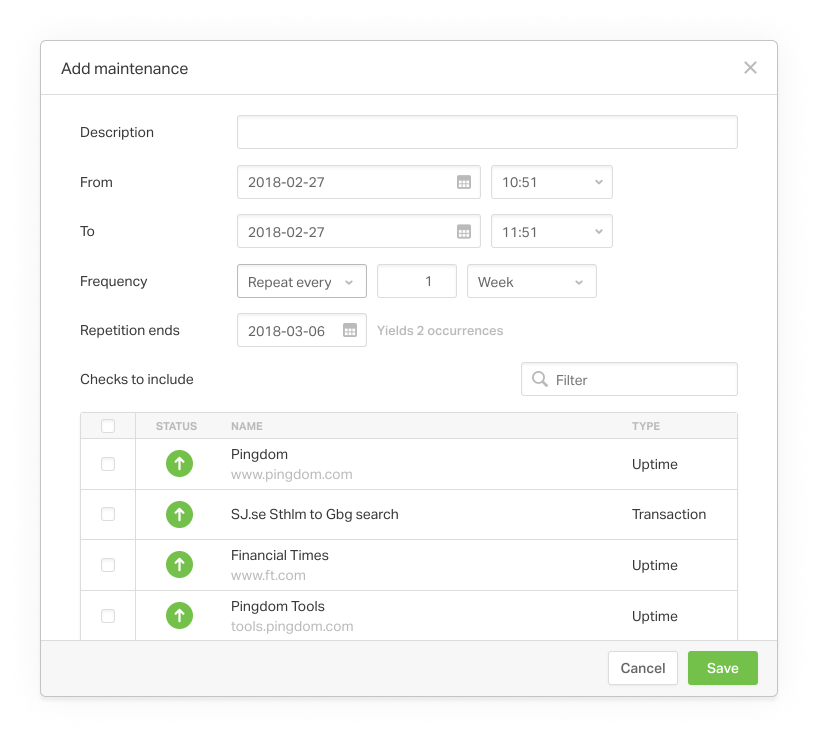 Here's how…
To set up recurring Pingdom Maintenance windows, simply click on the Maintenance tab in the My Pingdom menu. Then, open an existing or create a new Maintenance window and select 'Repeat every' in the Frequency drop-down menu.
From here, you'll be able to select when and how often you'd like to schedule automated Maintenance windows and how often you'd like for them to reoccur.