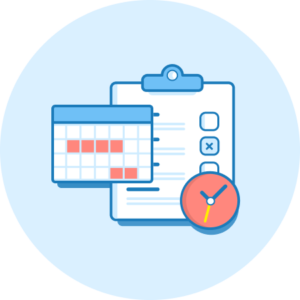 We're happy to announce the release of Maintenance! With this, we've added the ability to pause your Uptime and Synthetic Transaction monitoring checks for when you need to take your site down for some TLC.
Available inside our dashboard My Pingdom, Maintenance allows you to pause groups or specific checks so if you only need to take parts of your website down for work, you won't receive unnecessary alerts during that period.
You can set a maintenance window for any period of time from a few hours to several days, allowing you to work in peace!
Setting Up Maintenance is Easy
To schedule a maintenance period for all or some of your checks, simply click on the Maintenance tab in the left-hand menu in My Pingdom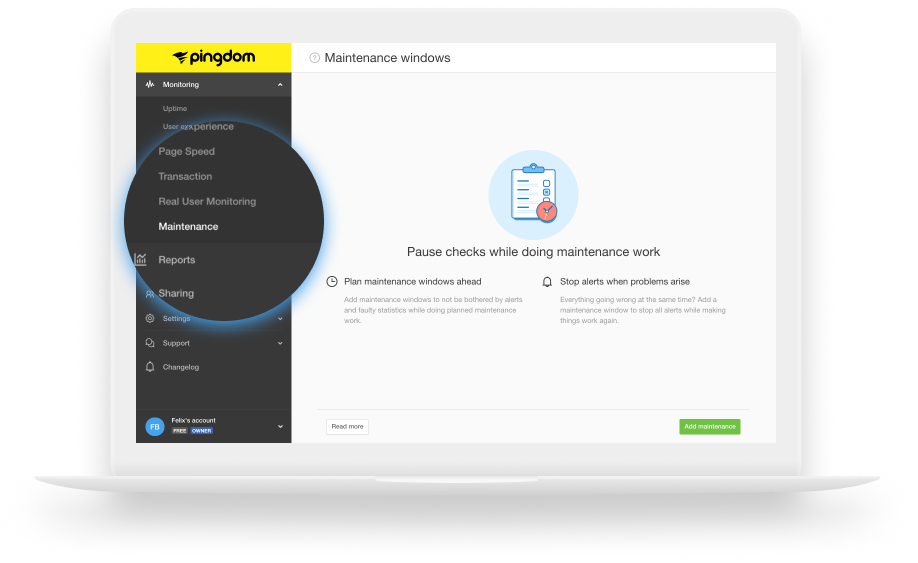 Click on Add maintenance and you'll have the option to select a start and end date for when you'd like your monitoring to be paused. You can also select as many or as few checks you'd like to pause during your maintenance period. If you share your My Pingdom dashboards with others in your team, you can give a description of your maintenance period so you and your co-workers are all on the same page.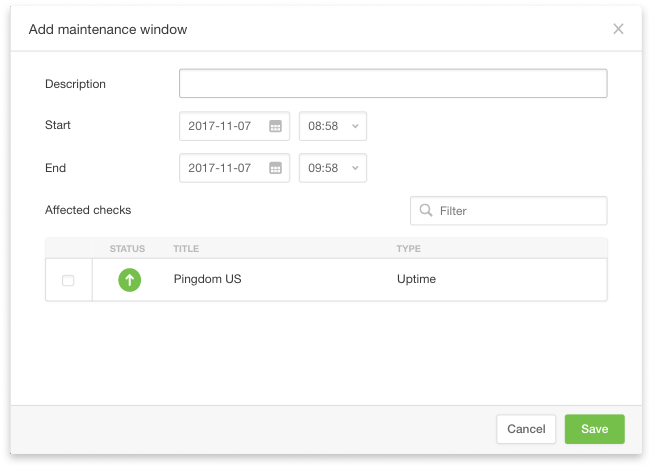 Maintenance is available for all Pingdom customers using Simple Alerting on Advanced plans or higher. If you're an existing customer and would like to make the most of maintenance windows for your uptime and synthetic transaction monitoring, migrate your account today or get in touch with us and we'll take you through it.