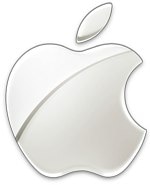 It pays to combine your web service with a really good, well-documented and easy-to-use API. We're finding this out first hand with our REST API. People keep doing cool things with it.
Services like Geckoboard have added Pingdom widgets, a UK developer recently made an excellent third-party Pingdom app for Windows Phone 7, and new things keep showing up.
Case in point:
Just over a week ago, a fellow Swede (Markus Liljedahl) released a neat little third-party Pingdom notifier for Mac. You may want to check it out if you have a Mac. It's free. He's looking for feedback, too, so let him know what you think.
You can read more about Marcus's Pingdom notifier for Mac on his website, which is also where you download it.
For the notifier to work you need to have a Pingdom account, but those are available with free trial so there shouldn't be anything stopping you in case you don't already have one.