It's been an amazing year for Pingdom, and we've done so many cool things and had a blast while doing them. To celebrate 2013 we put together a fun website where we highlight interesting milestones, statistics and facts about our year.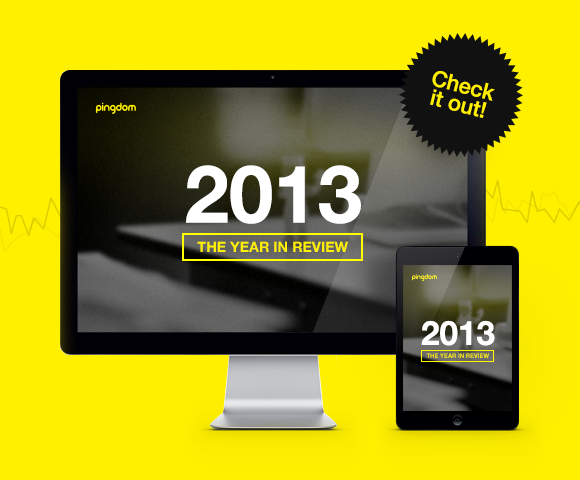 Can you believe 2013 is almost over? It's been such a phenomenal year for Pingdom, where we passed 400,000 customers, launched new products such as Real User Monitoring and Transaction Monitoring. We also released brand new apps for iPhone and Android.
So head over to the website and check out all the numbers and tidbits we've collected. For instance, did you know Pingdom performed 164 billion tests on sites and servers in 2013? We detected 113 million outages and sent out 97 million alerts.
A big thank you to each and everyone for joining in to make the web faster and more reliable. We are very excited about 2014, we have a lot more cool things in the making.
Happy holidays!