One of Pingdom's two offices is located in Västerås, where the local university host great meetups. This week we attended their biggest annual initiative where students and future employers get an opportunity to meet. After all, with more than 13,000 students — and a computer engineer programme — we're bound to meet some future colleagues, right?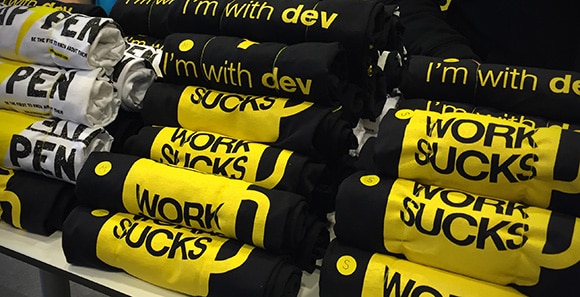 We stocked up on cold drinks, snacks, and stickers to hand out. And we couldn't resist handing out Born to Hack tote bags and t-shirts with the appropriate message "Work Sucks – unless it's at Pingdom" (ahem). We set up our yellow booth at our designated spot and hoped that we'd meet at least someone who was interested in geekery and the Internet. And boy did we ever.
"The number of students that stopped by our booth far exceeded any expectation we had coming in", says Johanna Eriksson, Recruiter. "It was such a great experience meeting and talking to the students."
"There's more to a company like Pingdom than engineers. We have office managers, there's human resource, support, finance and everything else needed at a well-organized company", says Johanna Eriksson. "Also, the importance of showing the variety of jobs available in the local community can't be underestimated", she concludes.
Today a ton of exciting tech companies emerge from Sweden thanks to a proper entrepreneurial ecosystem. Companies like Spotify, TicTail, Mojang (the guys behind Minecraft) and ourselves, are all doing their best to keep talent in Sweden. And with the help of multiple offices also keeping them local.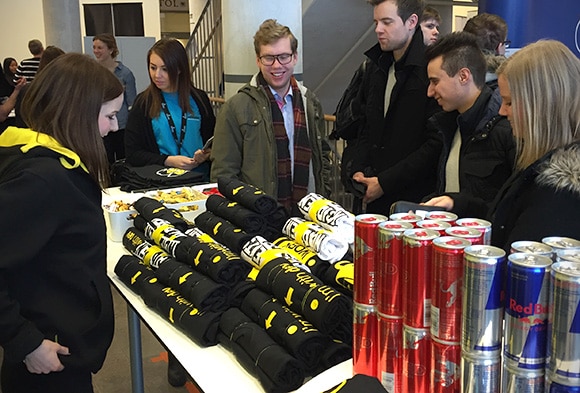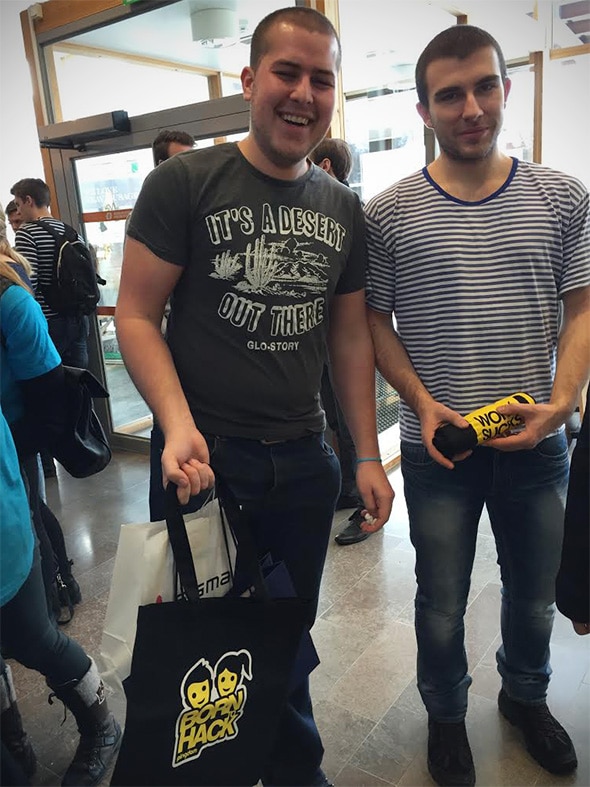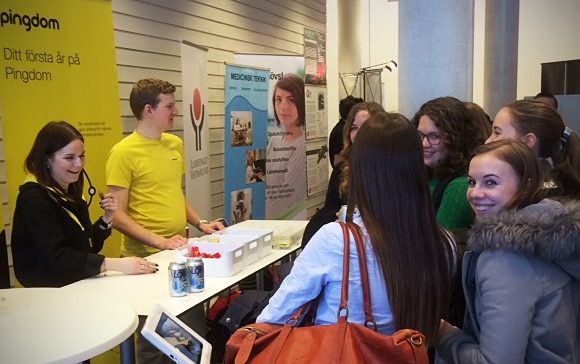 Interacting with the local community is something very dear to everyone at Pingdom. We try to participate in as many activities as possible, and in the past we've sponsored students, talked at geek meets and meetups, and lot more.
Would Pingdom be a good fit for you?
Do you think that Pingdom would be a good fit for you? There are plenty of really fun and exciting positions available at Pingdom. If you would like to find out more about the positions available, head over to our career site for all the details.