The first day of the Monitorama open source monitoring conference in Berlin has been a whirlwind of talks on all kinds of interesting topics. All the presenters did a great job and managed to convey all kinds of exciting ideas and impressions. Our mind are buzzing, something that will not go away for a long time. Add the informal discussions in the hallway track and you have a full day that came and went all too quickly. Here's a short wrap up of the first day of Monitorama in Berlin.
Registration started early and attendees lined up inside Urania, the venue for the first Monitorama conference in Europe.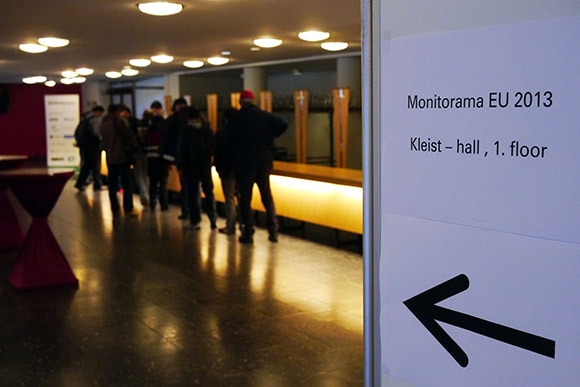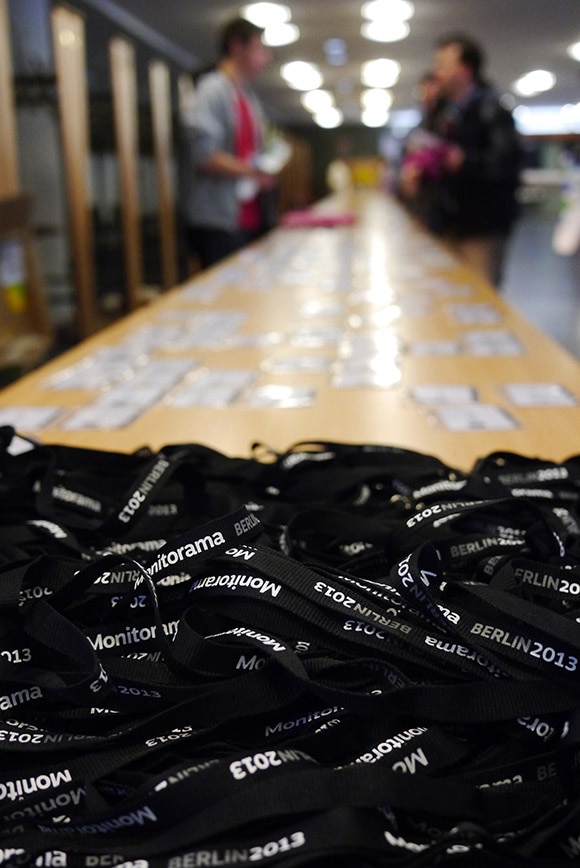 Breakfast was very welcome before the day's events started.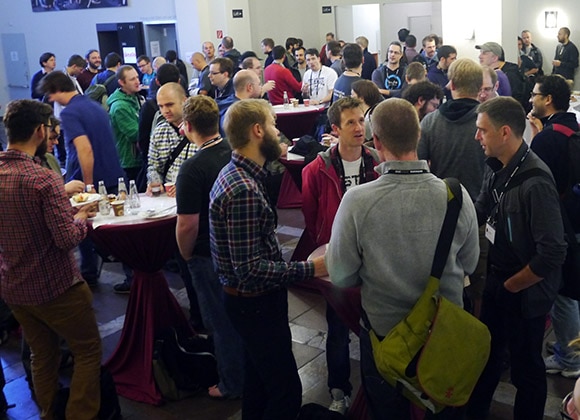 Jason Dixon officially opened the conference, welcoming everyone to Monitorama and Berlin.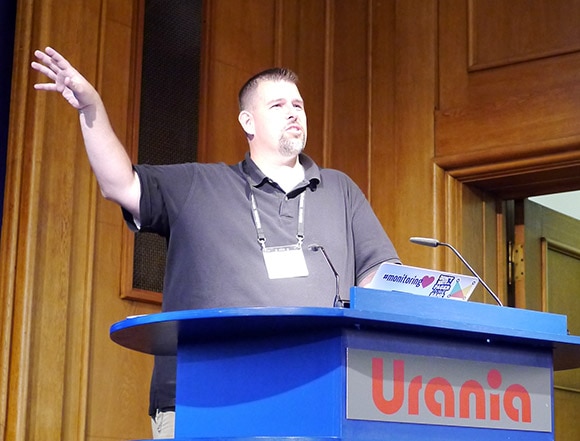 The main room at Monitorama was really packed.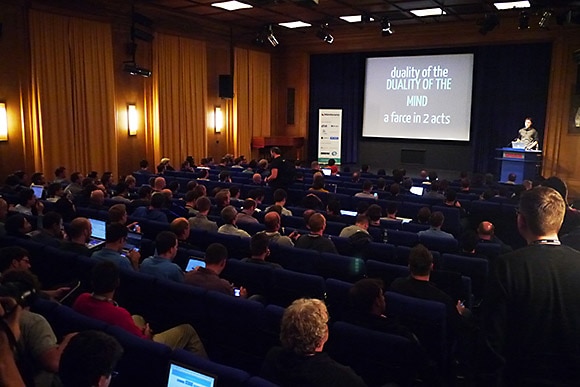 There were so many great presentations today, but we didn't manage to attend them all unfortunately. We've just selected a few to highlight here. We understand that video of all presentations will be made available and we strongly encourage you to watch them all.
Dylan Rickard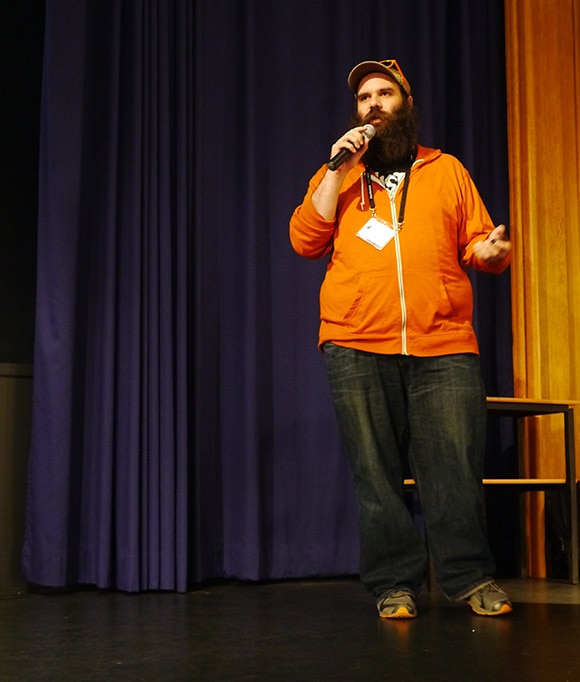 Mikhail Panchenko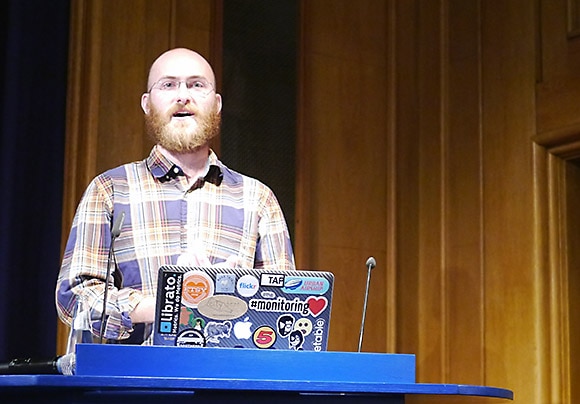 Abe Stanway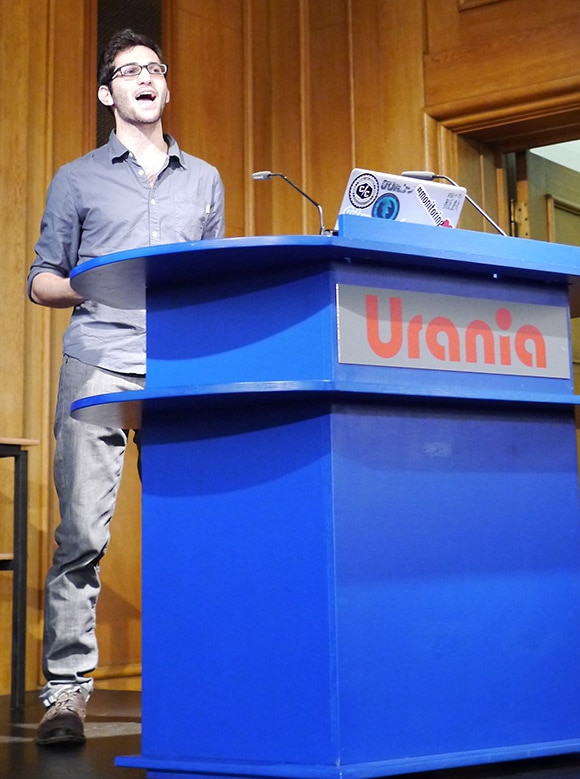 Theo Schlossnagle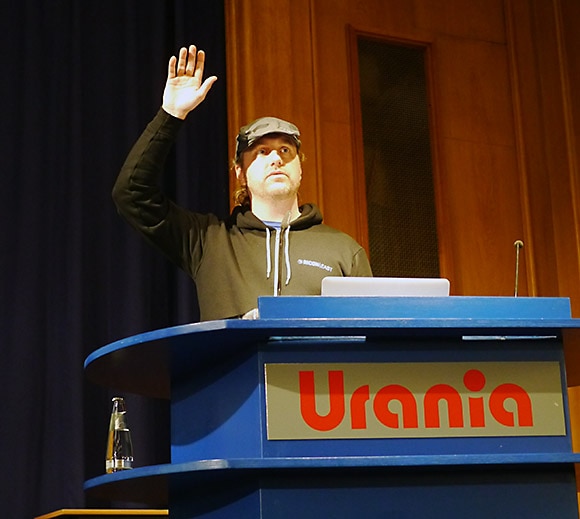 That's really only a snapshot of everything that happened today but we hope it has given you some sense of what Monitorama is all about. Tomorrow the conference concludes with a hackathon, more presentations, workshops, and much more of the hallway track.