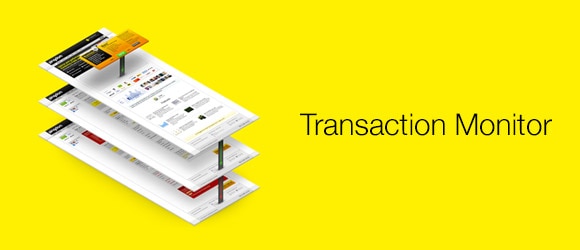 A couple of weeks ago we announced the Pingdom Transaction Monitor beta. The interest has been amazing, and we'd like to thank everyone that has tweeted about it, emailed us about it, and registered their interest in taking part in the beta.
In the very first round we only sent out beta invites to a select few customers. With their help we've now further developed the Transaction Monitor and we're now ready to let more customers try it out.
Today we expand the Transaction Monitor beta program and we have emailed out activation codes to all customers who previously registered their interest. If you've received such a code, you can use the activation code in Beta Labs when you log in to your account in my.pingdom.com.
Once you've activated the Transaction Monitor beta, we hope you really put it through its paces and give us feedback. With your feedback, we can better develop the Transaction Monitor and make it a tool that will help us all make the web faster and more reliable.
You can read about the Transaction Monitor in our earlier blog post, but to give you an idea of what you can do with this new tool, try this.
Even if you didn't get on Transaction Monitor beta program today, still there's a good opportunity for you to get on board as we're expanding the beta program in the near future again.
If you haven't registered your interest already, do so now at pingdom.com/transactionmonitor. We'll be in touch just as soon as we have something further to announce.