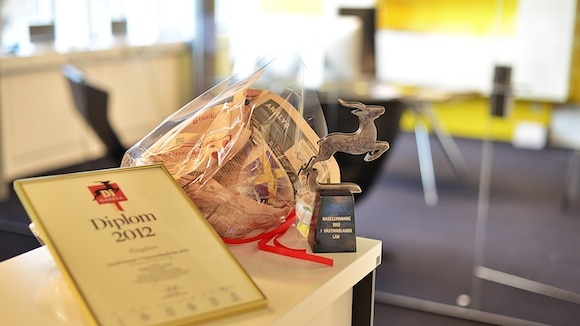 Pingdom has been awarded the prize "Gasell" by DI.se for being the company with the fastest financial growth during 2012 in its region of Sweden, the county of Västmanland.
The prize was given out at an awards ceremony at Conventum in Örebro on November 7th, in front of an audience including other finalists. We at Pingdom are very happy to be given such an honor. This is a milestone on the journey that Pingdom is on, to make the web faster and more reliable.
Sam Nurmi, founder and CEO of Pingdom, said when he accepted the award Wednesday, "We are very proud of what we've accomplished and this award is in recognition of the hard work the team has put in over the last few years. This is a stepping stone for us, which will take us into the future. With several new really exciting products under development in a rapid expansion phase, this is just the beginning."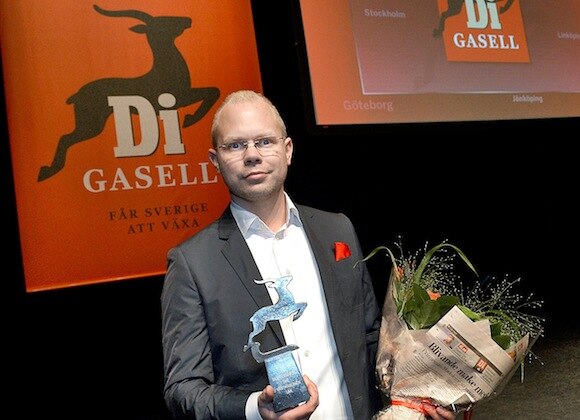 Sam Nurmi, founder and CEO of Pingdom. Photo by Jack Mikrut, Dagens Industri.
To help us accomplish this, we're still looking for more co-workers. Perhaps you'd like to join the Pingdom team, a group of geeks dedicated to making the web faster and more reliable. We're a company that is young at heart, operating in a high tech industry where things move fast, and where what we work on has a real impact on hundreds of thousands of users every day around the world. If you think we might be a good fit for each other, head over to jobb.pingdom.com to get all the details (it's in Swedish).
Credit for this achievement goes to all of our customers who continue to love our service, as well as the the 24 uptime and performance geeks working here at Pingdom HQ. This shows that hard work and dedication to a mission will pay off.
As we're putting the final touches to this article, we're starting a small party in our office. We're taking this opportunity to celebrate this award with some good food and drinks.
For now, we'll end this with a big thank you.