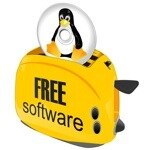 Even the most hardcore Linux fan would admit that their favorite OS has not captured more than a very small market share on personal computers. And that would include us here at Pingdom: all of our engineers and 50% of or our developers are, in fact, running Linux.
Ubuntu has enjoyed great success, and more recently Mint, as well. But Linux desktop OS doesn't seem to be able to break free and climb above the low single digits in market share.
But that may be changing if the latest numbers are anything to go by.
Linux beats Windows 7
Linux has been putting up a tough fight on desktops, but it has been lingering around 1%  for years. As sad as it may be for fans of Tux, even Apple's Mac OS X is usually attributed with many times the market share of Linux.
And Linux on the desktop is still in the low single digits by any measure we can find, but there may be hope as it has, based on one source, increased 64% in market share in the nine months from May 2011 to January 2012.
That made Linux the fastest growing desktop OS during this period. In second place came Microsoft Windows 7, which increased only 37%.
The only way is up
Obviously, the installed base of Linux on desktop computers is still small but if this growth can be sustained, it's going to be a force to be reckoned with.
There are countless of reasons for why you would select to use Linux as your desktop OS, including it's free, it's stable, it's secure, it can run on almost any hardware, etc. But whatever the reason is that you do run Linux, this news must be exciting and welcome.
So, Linux fans, let's cheer for our favorite OS and hope that this trend will continue and even increase. Remember, the only way is up.
Linux picture (top) via Shutterstock.