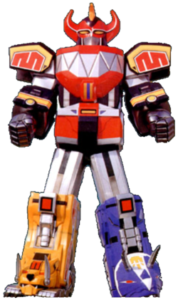 Please allow us to do a shameless plug for our friends over at Librato and Traceview who have created AppOptics. AppOptics is a new service that brings the best of both application performance monitoring (APM) for your web apps and real-time monitoring for every level of your stack, into one single dashboard.
Think of it a bit like when the Power Rangers merge together into the mighty Megazord: even more powerful together.
What makes AppOptics so special?
Good question! AppOptics is a zero-configuration APM with distributed tracing, host and IT infrastructure monitoring. It can integrate with just about anything and feed vital metrics into your dashboarding, analytics, and alerting pipelines. That makes it even easier for your to have full visibility across your infrastructure all from one vantage point.
Did we mention that there's no configuration required? We did, but taking out the legwork for you means that you can spend more time doing what matters: making sure that your applications are running as they should be at every level.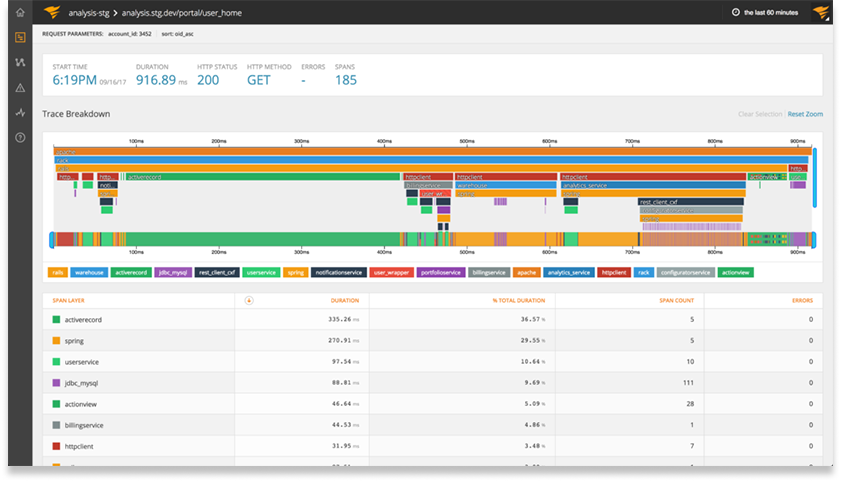 Performance bottlenecks have nowhere to hide.
AppOptics provides insights into both traditional and distributed applications by collecting a whole host of metrics and transaction traces from throughout your stack, from the server side, back-end and front-end.
You can also easily switch between views, from visualizing trends in a broader look at your data to going super granular and diagnosing root cause analyses when something goes wrong.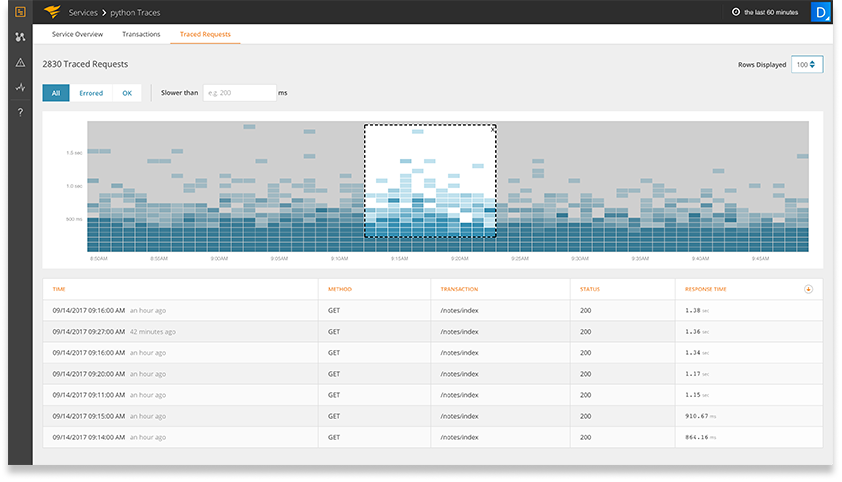 Start monitoring with simple implementation.
You can monitor in all your favourite languages or frameworks like Java, .Net, PHP, Python, Go, and Scala so getting started is easy: so anyone can do it! There's no need for any manual configuration to start receiving detailed tracing and metrics.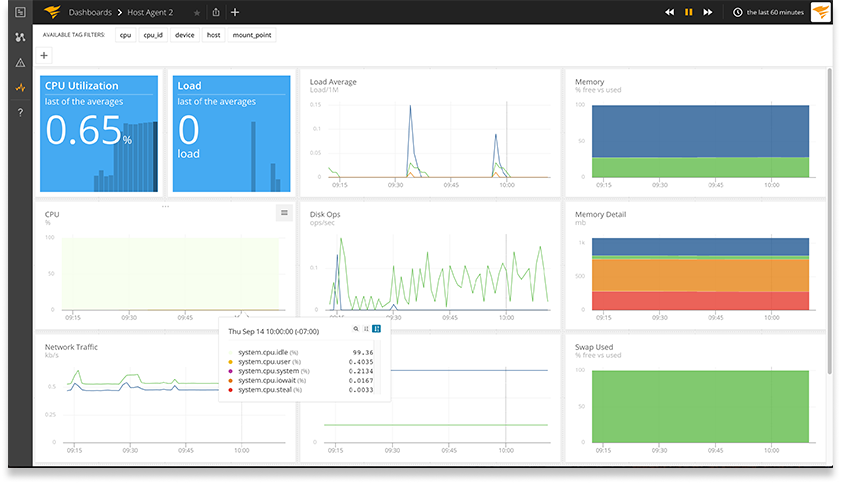 Integrate with all the applications you already use.
Whether it's a single database you want to monitor or a whole fleet of applications, you can get the metrics you need ready for charting and alerting right away. With a whole host of integrations already available, you can monitor and get alerted via all the applications you already use and love.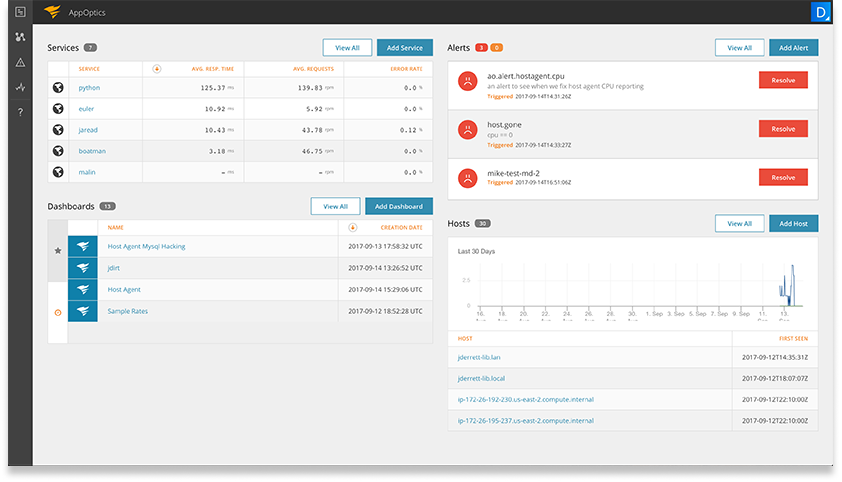 See all your most important data side by side.
Build custom combined dashboards so you can see everything you need in one view and set up advanced alerts to notify you. AppOptics remove the need to move back and forth between various views and monitoring solutions so you can easily cross-reference data points from one place with another, meaning whether you're across one or many teams, issues get resolved quickly and efficiently.
---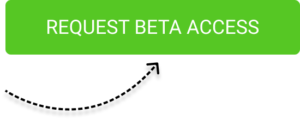 We know, we're excited as you to give it a spin! Right now it's still in beta but you can request access here and start monitoring across the entire topology of your applications. Head over to the AppOptics site for the latest news, tell them we said hi.