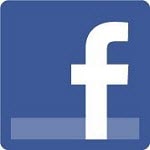 Facebook has become a huge presence on the Web. A full 24.3% of the top 10,000 websites in the world have some form of official Facebook integration on their homepage. And if you include regular links to Facebook, the number soars up to a highly impressive 49.3%.
Now after Facebook has had its much talked-about IPO, it's worth noting how close the social network is to becoming part of the Web's DNA. When so many websites have some form of Facebook integration, maybe we're already there.
These numbers are from a survey of the top 10,000 websites we did this May (good old web data mining). Social has become such a force that we just had to know. By integration, we mean the ways site owners can embed things like widgets and other social plugins on their site, including for example like buttons and social logins.
And in case anyone wonders, Facebook's official like button is on 7.3% of the site homepages.
What about Twitter, Google+ and LinkedIn?
We've told you how it's going for Facebook, but they are not alone on the social media landscape. How are the rivals faring? We did the research, so here are the numbers for Twitter, Google+ and LinkedIn.
Twitter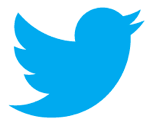 10% of the homepages have one of Twitter's official widgets.
4.3% of the homepages have a Twitter share button.
If you also count links, Twitter has a presence on 41.7% of the homepages.
That boost in numbers up to 41.7% is sure to be a consequence of all those "follow us on Twitter!" buttons and links we tend to see on site homepages. We have one too, so we're not pointing fingers.
Google+
Google+ doesn't have as many official widgets and plugins as Facebook, or even Twitter, but its +1 button and it's sharing and badge alternatives are on 13.3% of the homepages.
If you also include links to plus.google.com, Google+ is on 21.5% of the homepages.
If you only count links to plus.google.com, you end up with 12.3% of the homepages.
Google's +1 button is a bit special in the way that it's not entirely specific to Google+, but was first in place as an incentive to site owners to improve their Google search rankings. This might inflate the numbers a bit since they are not necessarily connected to Google+ from the perspective of the site owners, but rather seen as a means to influence SERP.
However, Google has since added more functionality to the plusone.js JavaScript, such as G+ sharing and badges, and those are also included in the 13.3% here above.
LinkedIn

0.6% of the homepages have LinkedIn integration.
LinkedIn's official share button is on 0.3% of homepages.
If you also count any kind of link to LinkedIn, the number grows to 3.9%.
LinkedIn clearly has a much weaker presence than the other three social networks in this survey, at least in terms of site integration on homepages.
That said, LinkedIn is different from the other three social networks in that it's focused solely on the professional market. It's quite possible that this has limited its appeal to site owners, who often tend to crave for volume.
Battle of the Buttons, the winners are…
We could call it Battle of the Widgets, or Battle of the Plugins, but those don't have the same ring to them. So, Battle of the Buttons it is…
If we only count site integration with official social plugins and widgets:
Facebook: 24.3%
Google+: 13.3%
Twitter: 10.0%
LinkedIn: 0.6%
Note that we have only examined the HTML code of homepages, i.e. the very first page you're met by on a website. Some sites will have social network integration on other parts of the site, so these numbers are bound to be even higher than what we are showing you here.
With that out of the way, if we count all kinds of links on homepages, not just via official plugins or widgets, the picture is quite different:
Facebook: 49.3%
Twitter: 41.7%
Google+: 21.5%
LinkedIn: 3.9%
All of a sudden, Twitter is ahead of Google+ by quite some margin. As we mentioned earlier, we believe the major reason for that boost is all those Twitter follow links we see on various homepages. That is also bound to be a good part of the extra boost for the other social networks, but Twitter is the one benefiting the most.
Google+ may be a young social network compared to the other three in this survey, but with the might of Google behind it, it has still managed to secure an impressive presence in a relatively short period of time.
But… When it comes to sheer amount of presence on websites, Facebook is clearly leading the pack, with Twitter not far behind.
Methodology: We examined the HTML code of the homepages of the top 10k sites in the world according to Alexa. To determine Facebook integration, we looked for the official ways of integrating Facebook on sites, with paths such as facebook.com/plugins, connect.facebook.net and graph.facebook.com. We did similar things for the other social networks, based on their developer documents and available plugin documentation. It's a bit of a jungle. To check any links, we simply looked for anything linking to or referencing facebook.com/ or facebook.net/, linkedin.com/, twitter.com/ and so on.