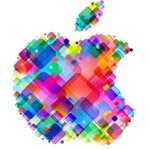 We hope you had Pingdom monitoring for WWDC tickets, as Apple just opened up this year's ticket sales.
A little while ago we showed you how to set up an alert with our monitoring service, so that you could get notified when Apple started selling the tickets.
How many took advantage of this? Quite a few people did and here's what some of them had to say.
no message from @WWDCAlerts, but @pingdom worked almost instantly! Thanks guys!

— Holger Eilhard (@holgr) April 25, 2012
@Pingdom came through way before WWDC alerts. Glad I set it up! — Mark Dorison (@markdorison) April 25, 2012
Got notified about #WWDC tickets almost instantly via @pingdom, glad I didn't rely on wwdcalerts.com (still haven't gotten a text).

— Cameron Spickert (@cameronspickert) April 25, 2012
Fwiw, @pingdom worked; nothing from @WWDCAlerts. Much kudos to @acurioustale for being even faster to alert me, though human 😉 #wwdc

— marc hoffman (@dwarfland) April 25, 2012
My @pingdom script for WWDC worked perfectly; too bad my phone was on silent in a bag. — Erik Aderstedt (@erikaderstedt) April 25, 2012
Thanks @pingdom! Your services must be getting their hardest workout, yet my WWDC @pingdomealert came right on time! — John Tokash (@jtokash) April 25, 2012
Waiting for confirmation emails! #wwdc #argh Thanks so much @pingdom

— Cédric Foellmi (@SoftTenebrasLux) April 25, 2012
WWDC tickets ordered!Thanks to @WWDCAlerts and @pingdom for the speedy alerts. #wwdc

— Dave Test (@davidmtest) April 25, 2012
1 million good karma points to @marcoarment, @_ChrisHarris, @WWDCAlerts, @pingdom for making sure I got a #WWDC ticket.You all kick ass.

— Casey Liss (@caseyliss) April 25, 2012
@flyosity @ameir I used @pingdom and it alerted me with 1 minute delay. royal.pingdom.com/2012/04/16/gra…

— Zsombor Szabó (@zssz) April 25, 2012
Have a great WWDC!
We say congratulations to everyone who has managed to score some tickets to this year's WWDC and we hope you have a great time.
We'd also like to point out that the same technique we used to monitor for WWDC tickets can be used for many other things. We'll come back soon with some ideas and suggestions for you.
Do you have any cool things that you monitor with a Pingdom account? Let us know!