Just in case you managed to miss it, it's January 18 today, and countless of websites show their support for the fight against the controversial SOPA legislation in the U.S.
SOPA (Stop Online Piracy Act) is a bill in the U.S. House of Representatives and PIPA (Protect Intellectual Property Act) is a bill in the U.S. Senate. Figuring out exactly what the effect would be if the bills would pass is not easy. However, a widespread concern seems to be that it would "threaten prosperity, online security, and freedom of expression."
In response to SOPA and PIPA, Reddit kicked off a campaign to blackout its site today in protest. That steamrolled and hundreds, if not thousands, of sites around the world are now taking part in this movement.
How each site displays its opposition is different and varies greatly. We have looked at a selection; many brought to us by our Twitter followers.
Asofterworld.com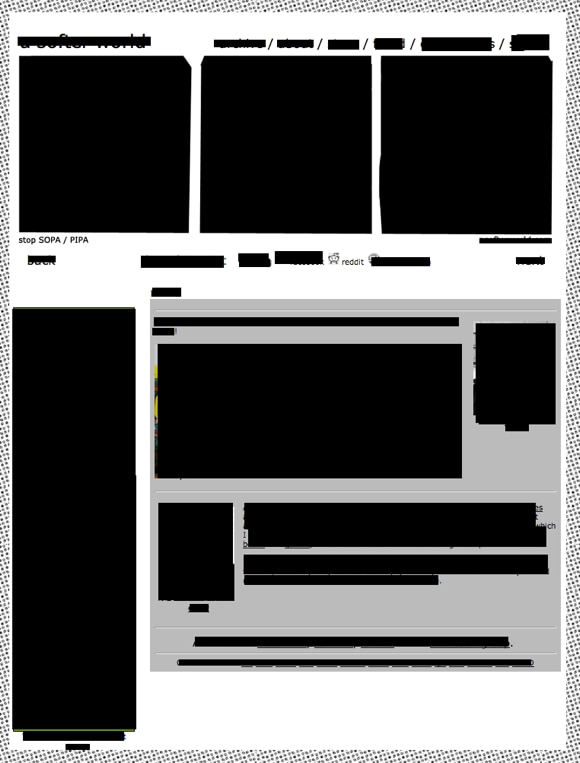 Boingboing.net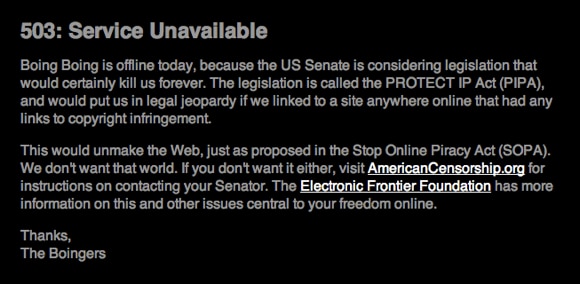 Castle-g.com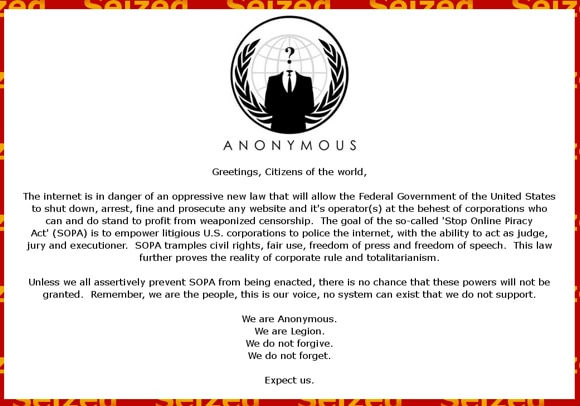 Crypto.cat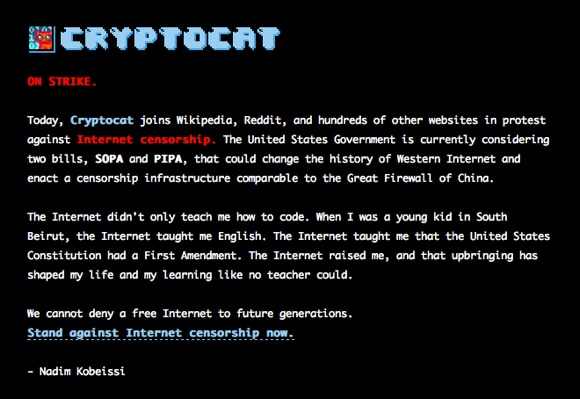 Explosm.net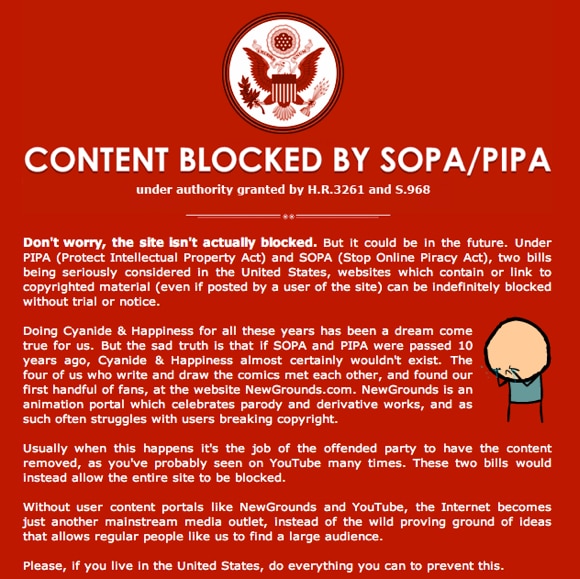 Flickr.com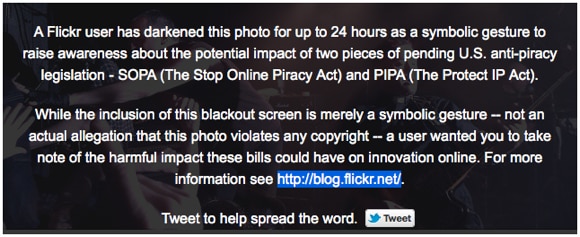 Girlgamer.com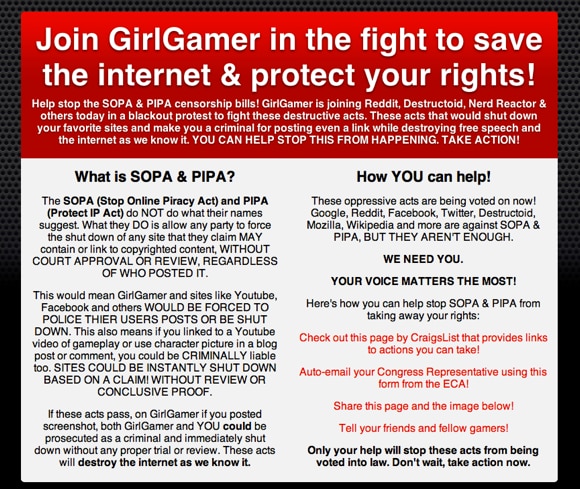 Good.is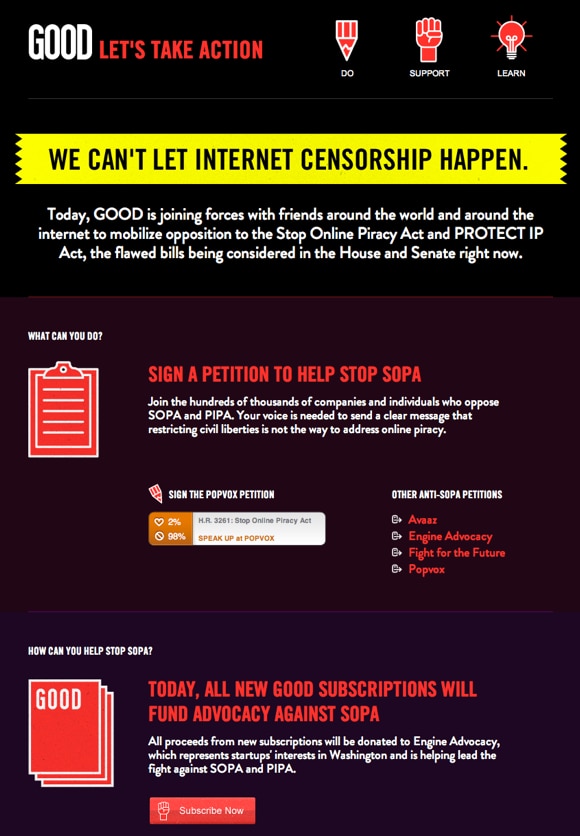 Google.com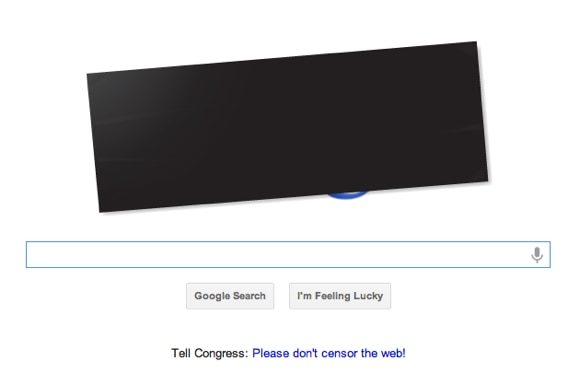 Icanhascheezburger.com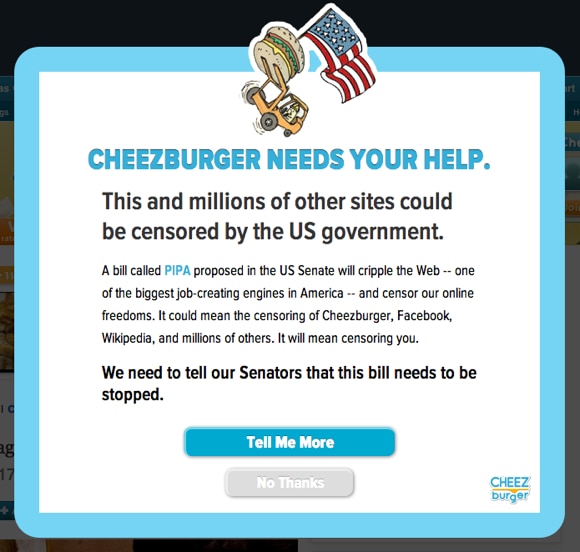 Imgur.com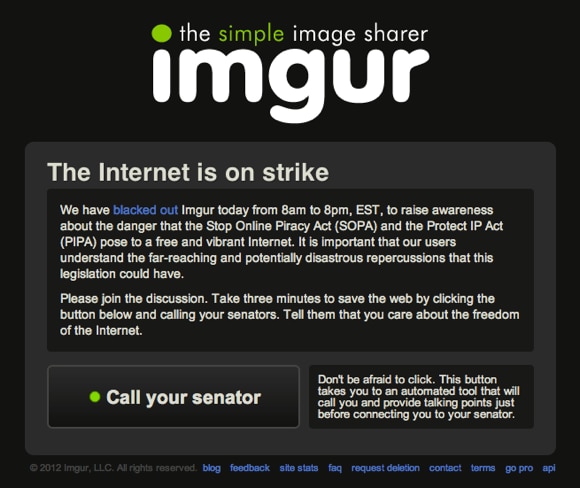 Inkerro.com
Joyblind.com

Minecraft.net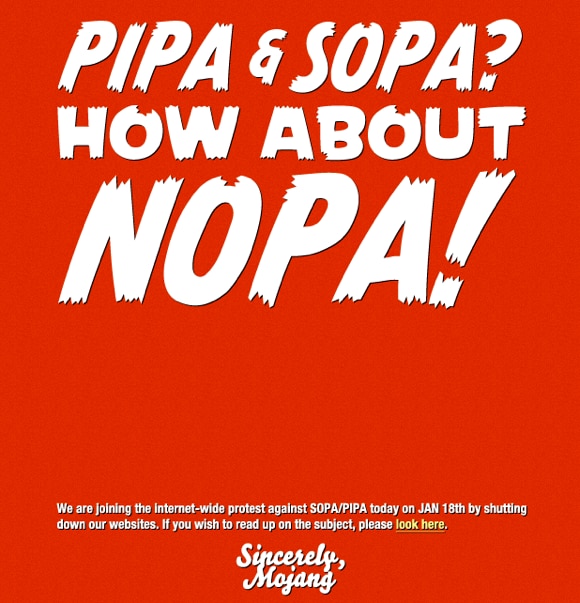 Opendns.com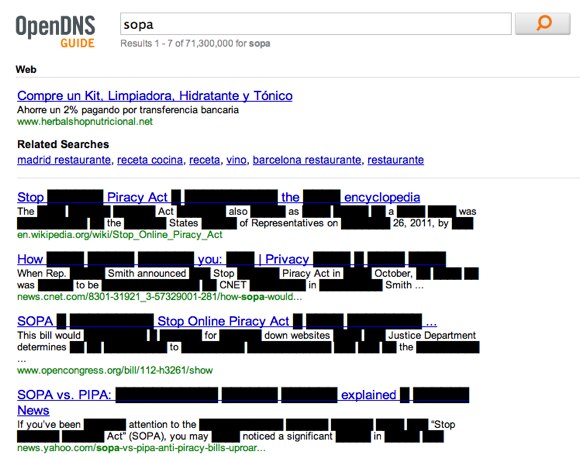 Protestsopa.org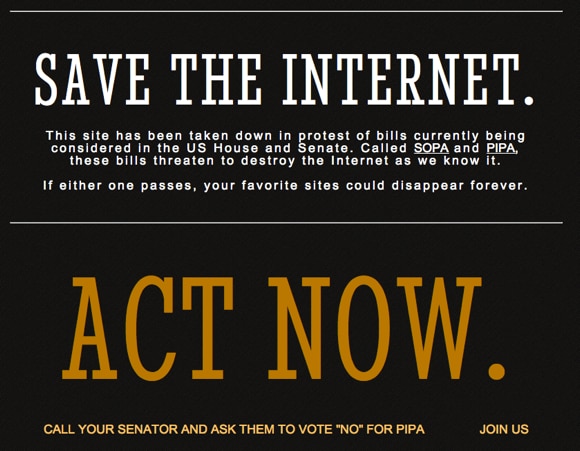 Reddit.com
Regretsy.com
Sonicretro.org
Technobuffalo.com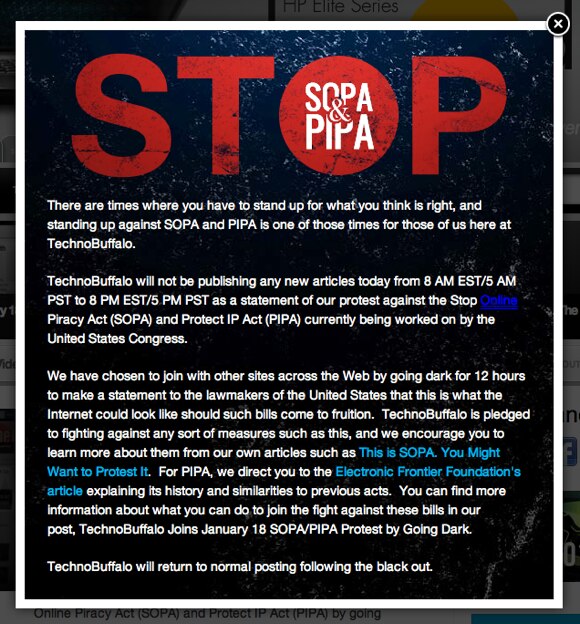 Theoatmeal.com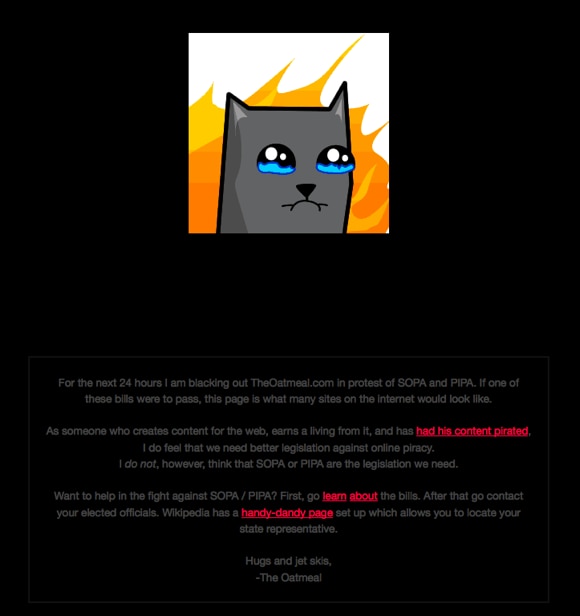 Triggerpit.com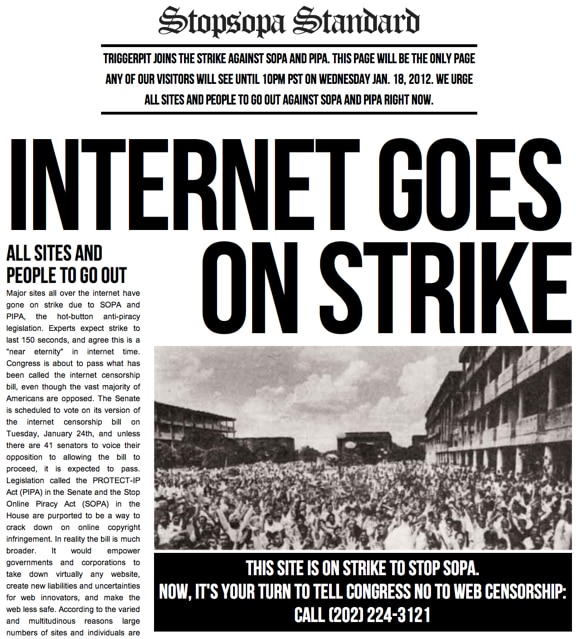 Wikipedia.org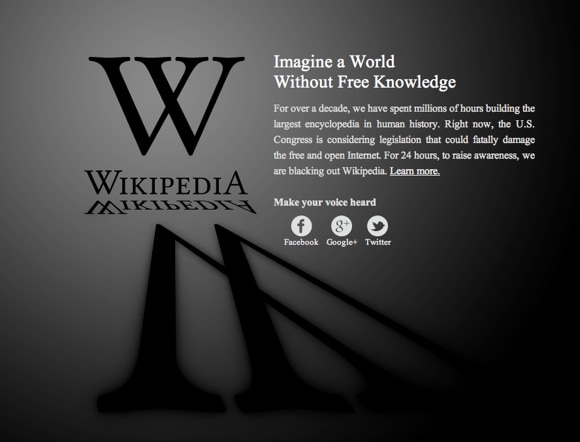 WordPress.com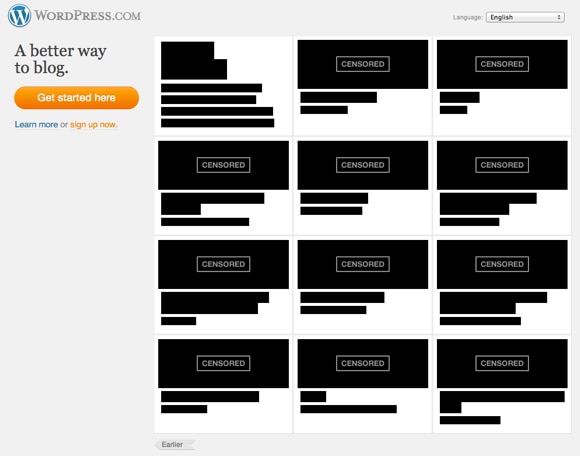 Xkcd.com
Xbmc.org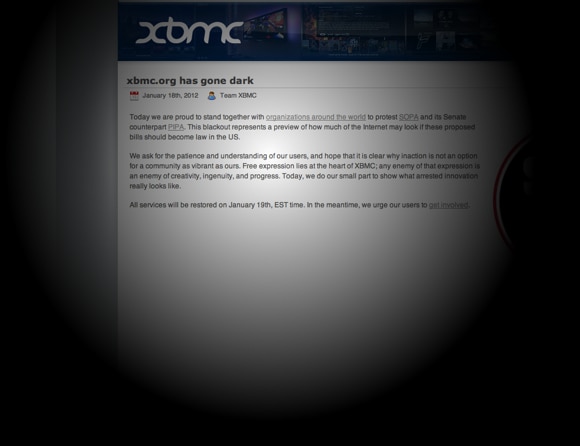 Which one is your favorite?
SOPA is now on hold, but not cancelled and sites will go back to normal tomorrow. There's no doubt that this struggle is beginning, and it will be interesting to see how this situation evolves.
Do you have examples of anti-SOPA blacked-out sites that we didn't include here but that you think deserve a spot in the collection?
Tell us about it in the comments below.