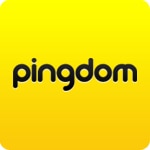 The construction work on our new office is now in full swing. We thought it would be fun to share some before-and-after pics from the teardown of the old innards, which should give you an idea of the great potential this place has. It's going to be completely customized for Pingdom once it's done.
As you may know, we'll be moving our headquarters to a brand new office that's smack in the middle of Västerås, Sweden. We're already in central Västerås, so it's not far from our current location, but we need more space. Hence, new office!
The new building
After careful deliberation we finally managed to find the right combination of great office space and location, whose interior we then decided to upgrade to sheer design awesomeness to create a truly brilliant place to work.
First of all, this is an outside look of the building we'll be moving into. We're going to have a big part of an entire floor of this shiny building all to ourselves (it's a huge building), with plenty of room for our growing company.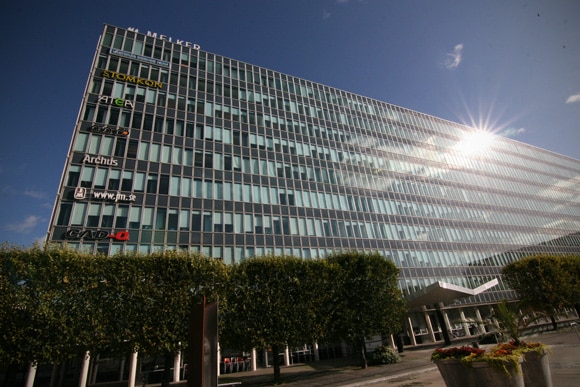 Lunch hour definitely won't be a problem. There are tons great of places to eat in this area. There's even a really nice salad and sandwich bar in the same building. Something tells us their business is going to pick up noticeably once we move in.
The reason we're redesigning….
The insides used to look like this, in case you're wondering why we decided to completely redesign and rebuild the interior from scratch.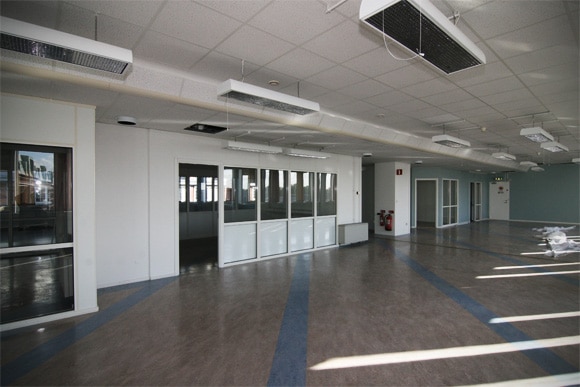 Tearing things down
Of course, before we can put in all that new custom design goodness, the old stuff had to go. As you can see, the construction crew threw themselves into this with gusto, stripping the entire office completely clean with ruthless efficiency.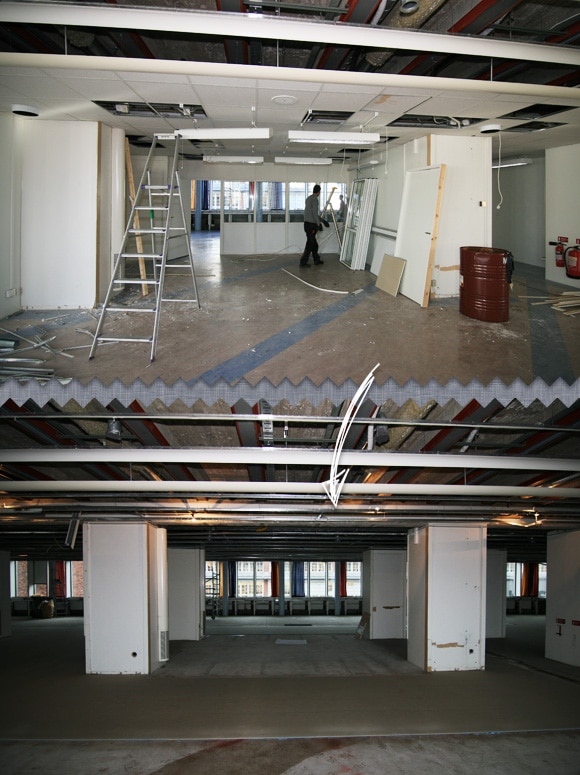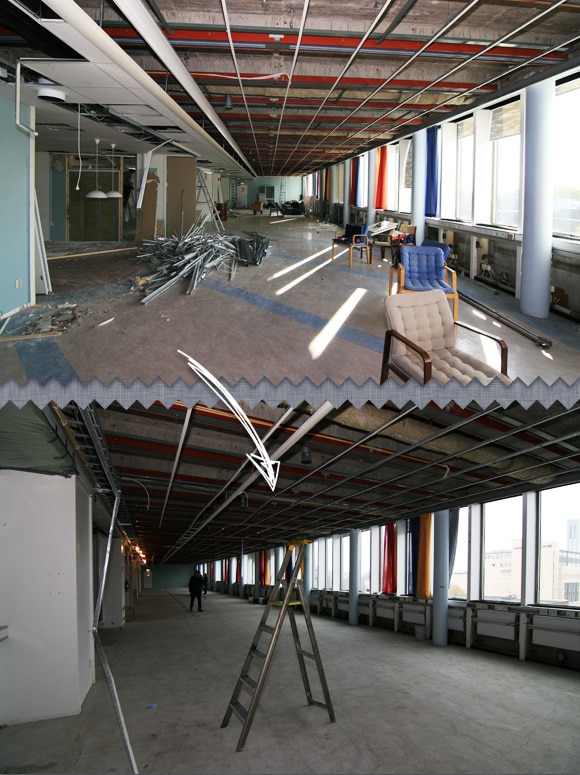 All cleaned out!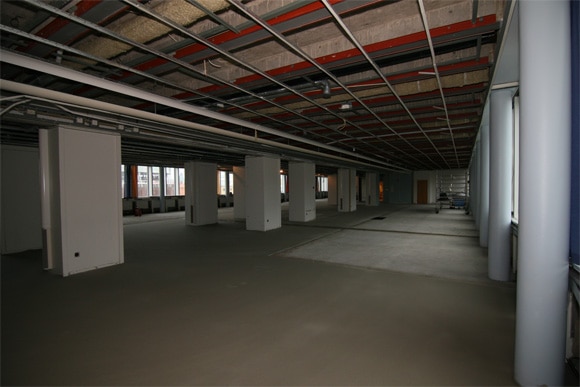 Out with the old, in with the new
Next up is creating that customized, modern Pingdom office that's going to fill this space. We have enlisted the help of an excellent local interior design agency to do this.
The plan is to have everything ready for us to move in early next year. It's going to be awesome. 🙂
P.S. Here are some early sketches of what we're aiming for. You like?