As you've probably noticed, we're growing. Fast. This spring alone, Pingdom is hiring around 15 new talents to our Stockholm office. With customers like Pinterest, Facebook and Spotify (and about 700,000 more), the rate of employment will definitely not slow down so we made a film about what it's like working at Pingdom. Here you'll see what's been going on behind the scenes.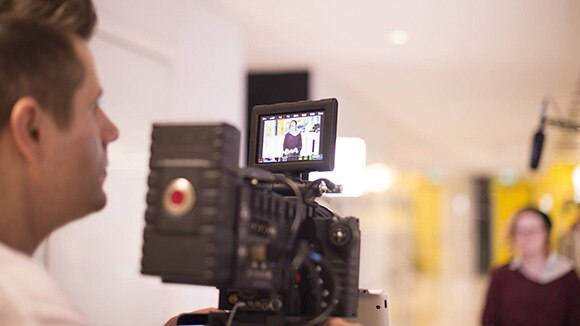 We love the Internet, fragile as she may be
Obviously, people won't be back if a website is down. That's why we immediately alert our customers when something breaks. Since we test websites every minute from all over the world to provide performance data, our world-class team of experts in development, marketing, sales, support, finance, HR and operations is growing.
"Thousands of the most influential brands in the world use Pingdom every day. And we have a unique opportunity to help them improve. Pretty cool, right?", says Rickard Eriksson, HR.
"We wanted to show the world how it feels to be a part of that, so we shot this video at our office in Västerås and had a blast doing it", says Peter Belwon, Head of Video Production. "Everything we do is done in-house."
"We're dedicated to change Internet for the better in a pioneering atmosphere", says Willem de Geer, COO and smiles. "It's going to be an interesting ride, to say the least, because we're striving for true greatness. If we're up for the challenge? You bet. We believe passionate people want to make a difference and be part of something big."
New career opportunities
Do you want to be a part of our mission to change the Internet for the better? Explore our career page and find out how we can make things happen together.