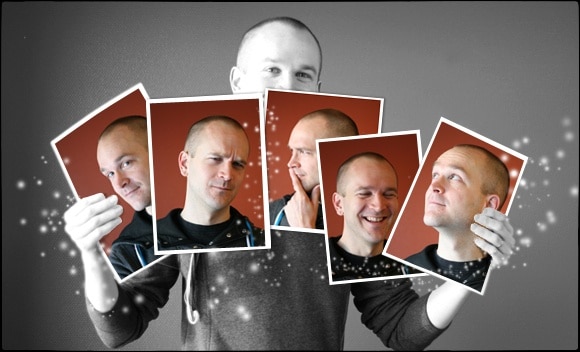 Yesterday we introduced you to Svante, our new System Administrator, and today it's Fredrik Berglund's turn. Would you believe it, Fredrik also comes from Eskilstuna, just like Svante, and Fredrik also got started with programming on a PC with Intel 286 processor. They even went to the same university!
But let's turn our attention back to Fredrik, for a moment.
That 286 PC, which his dad dragged home, really got Fredrik working hard on his programming skills, getting to grips with assembly language and even hexadecimal code. His interest in computers then took him to studies in computational science at Mälardalens University.
He took a part time job in the evenings working technical support, which later turned into a full time position at Loopia, where he moved into marketing.
Fredrik's interest turned more into the web, and he became obsessed – well, almost – with getting people to communication with each other and share information through APIs and other web technologies. He confesses to liking Perl better than anything else out there (if you want to argue about that, you can find Fredrik on Twitter.)
After Fredrik moved to Atomia to a new role as Account Manager, he also started a number of side projects at Pingdom. Now he's working full time at Pingdom to finalize some of these projects – we expect great stuff coming from him really soon!
At Pingdom, Fredrik will be working as a developer in the marketing team (hence the "marketdev" title), focusing on traffic generation and analysis, conversion rate optimization, SEO, and end-user experience improvements.
Remember, we expect great stuff from you, real soon 🙂 Welcome, Fredrik!
Still looking for more people
Even though Svante and Fredrik just joined the Pingdom ranks, we're still looking for more super geeky and fun coworkers to add to our great team. You could be a key component in accomplishing our mission of making uptime and performance monitoring even easier and more available to the entire world.
If you would like to find out more about the positions available, head over to our career site for all the details. It's in Swedish, as you might imagine.