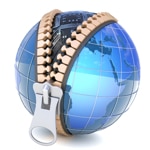 WorldHostingDays Global in Germany started yesterday and we want to give everyone attending a really cool gift – a 1-year FREE Pingdom Business Account.
Besides that, to celebrate this annual pilgrimage for everyone in the web hosting industry, we also put together a rather snazzy infographic about WHD.
Read on to find out more about WHD as well as how to claim your FREE Pingdom account.
WorldHostingDays by the numbers
We know you want your free account, but before we get that, let's have a look at WHD.
In the industry, WorldHostingDays Global is a big thing. Here are some numbers we've managed to scrape together, mostly based on the 2011 event.
We especially like that if you want to put your logo on coffee mugs at WHD, it'll cost you EUR 15,000.
That had better be some great coffee 🙂
Get your FREE Pingdom Business account
To celebrate everyone attending WorldHostingDays, we want to give each and every one of you a FREE 1-year Pingdom Business Account.
This is worth almost $500!
Here's what you do to get your account:
Take a photo of yourself and your badge at WoldHostingDays. It's important that we can read your name (at least) on the badge.
Tweet this photo to @pingdom, and include the #WHD_global hashtag.
Once WorldHostingDays is over, we'll get in touch with you, get your email address, and issue the free account.
We hope you enjoy what's left of WHD!
Top picture via Shutterstock. 
PS. If you want a copy of the infographic with higher resolution, you can download it here.