There is so much happening on the Internet during a year that it's impossible to capture it all in a blog post, but we're going to give it a shot anyway. How many emails were sent during 2012? How many domains are there? What's the most popular web browser? How many Internet users are there? These are some of the questions we'll answer for you.
To bring you these answers, we've gone to the ends of the web – wherever that is – and back again, and compiled a list of truly fascinating facts about the year that was. Some of the numbers are snapshots taken during the year, others cover the entire period. Either way, they all contribute to giving us a better understanding of Internet in 2012. Enjoy!
Email
Web pages, websites, and web hosting
Web servers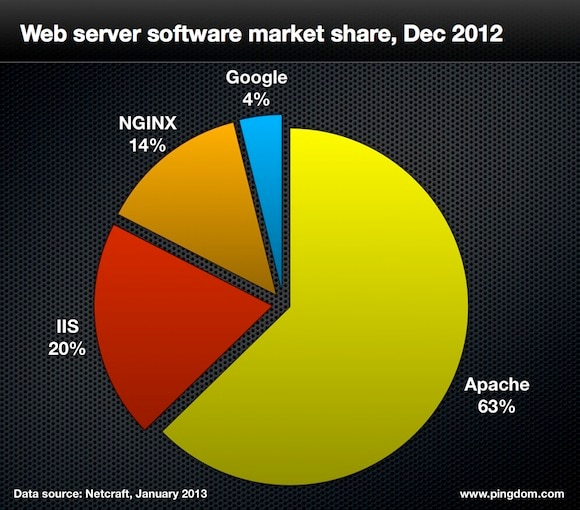 Domain names
Internet users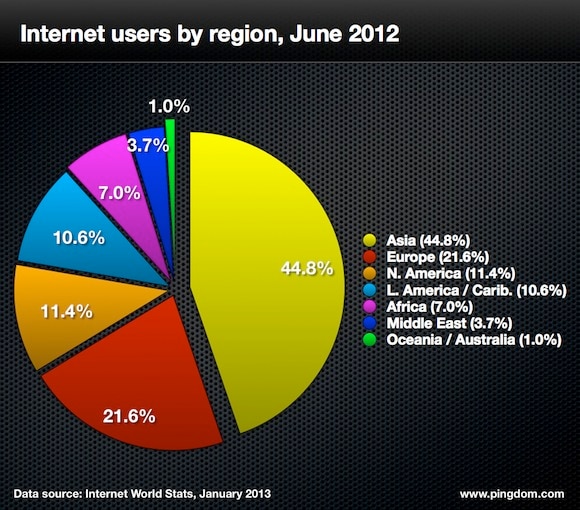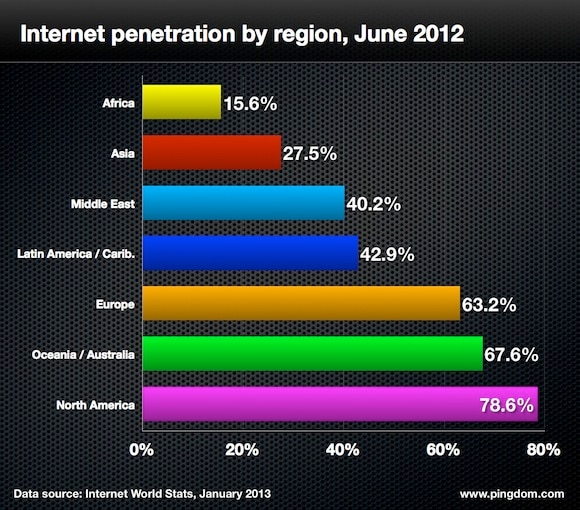 Social media
Web browsers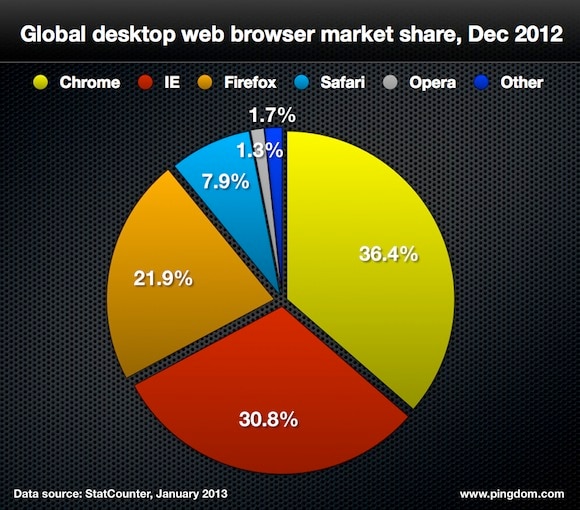 Search
1.2 trillion – Number of searches on Google  in 2012.
67% – Google's market-leading share of the U.S. search market (December).
1 – The top trending question of the year on Ask.com: "Will Rob and Kristen get back together?"
Mobile
Video
Images
What about the Internet in 2013?
Just a couple of weeks into 2013 we don't yet know much about what the year ahead has in store for us. However, we can perhaps make a few predictions: we will be accessing the Internet more with mobile devices, social media will play an increasingly important role in our lives, and we'll rely even more on the Internet both privately as well as professionally.
We will be back again early next year to wrap up 2013. In the meantime, you may also want to check out our annual summaries for 2008, 2009, 2010, and 2011.