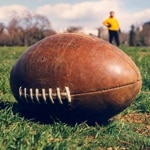 As Super Bowl 46 is approaching, fans will flock to the Lucas Oil Stadium in Indianapolis, Indiana, and to TV sets around the world to follow the New York Giants battle it out with the New England Patriots.
Kickoff is scheduled for 6:30 PM EST on Sunday, February 5, and we're already monitoring Superbowl.com to see how the site will handle the event.
What team will win Super Bowl 46? How will the site cope? We can only wait to find out.
As you will watch the game to see if The Giants' quarterback Eli Manning will finally step out of the shadows of his brother, Peyton Manning, we will see if the nuts, cables, and bolts at NFL.com holds up to the pressure on Sunday.
As you get the chili, chicken wings, and taco dip (and buffalo chicken Super Bowl cupcakes) ready for the action, eager to see if New York will snatch its fourth Super Bowl title (or if The Patriots can score its third title), we're on top of checking major sports sites around the US, to see how the online part of the Super Bowl shakes out.
Will Sunday see a repeat of SuperBowl XLII from three years ago, when The Giants won 17-14 over the until-then undefeated Patriots?
Until Sunday, when we will get some answers, we leave you with the winner of the USA Today Ad Meter for best Super Bowl commercial from the game three years ago.
Cue the theme from Rocky.
[iframe src=" http://www.youtube.com/v/nGx4E8w5VHg?version=3&hl=en_US " width="580″ height="393″]
Top photo by Elver Barnes.