Day one of Velocity Europe is over and we wanted to bring you a quick wrap-up of what's been going on. If you've followed us on Twitter and Facebook throughout the day you're probably already up to date with events but let's see if there was something you missed.
We started the day with a good breakfast while we planned the day ahead, picking which sessions we would go to. As it turned out, it was a busy day with few minutes of downtime.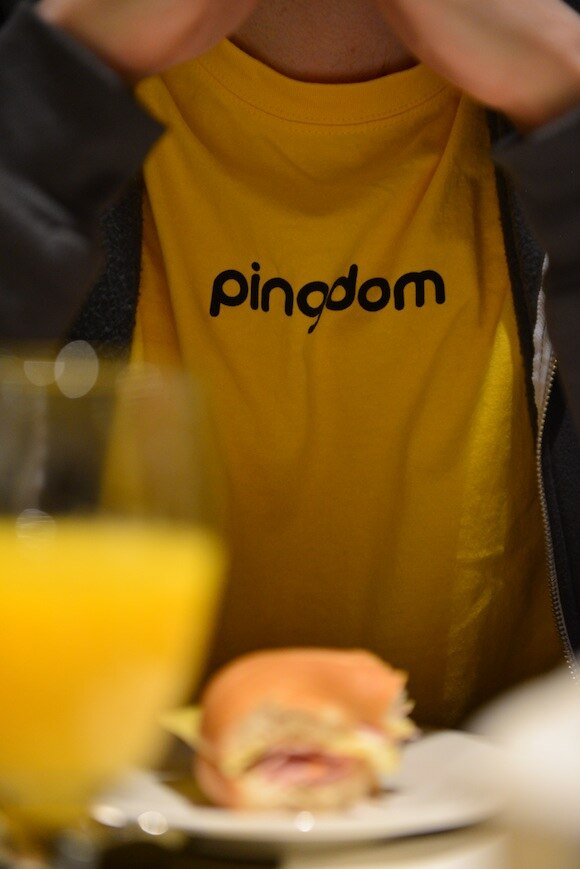 Velocity sessions today were well attended, with some not even leaving standing room for additional attendees. We'd like to mention just a few of the sessions we attended today.
John Allspaw from Etsy.com gave a very entertaining and thought-provoking presentation entitled "Escalating scenarios – a deep dive into outage pitfalls."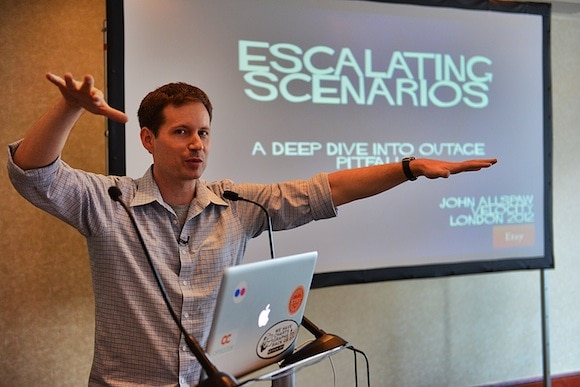 Steve Souders together with Patrick Meenan from Google took a deep dive into the performance of the websites of Premier League clubs, focusing on Chelsea and Tottenham.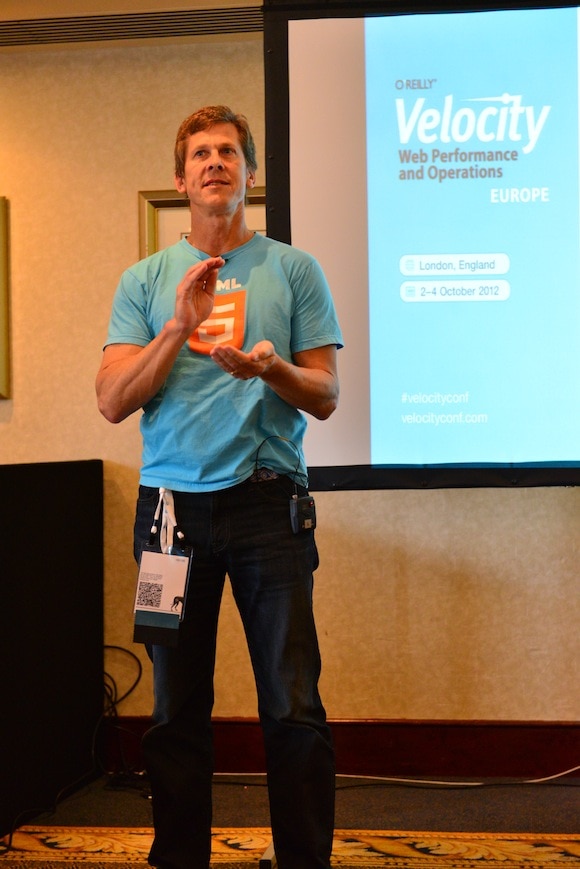 We finished up the day at Ignite, where participants make a presentation consisting of 20 slides and each slide is automatically changed every 15 seconds. Makoto Inoue captured our attention with a talk on open data.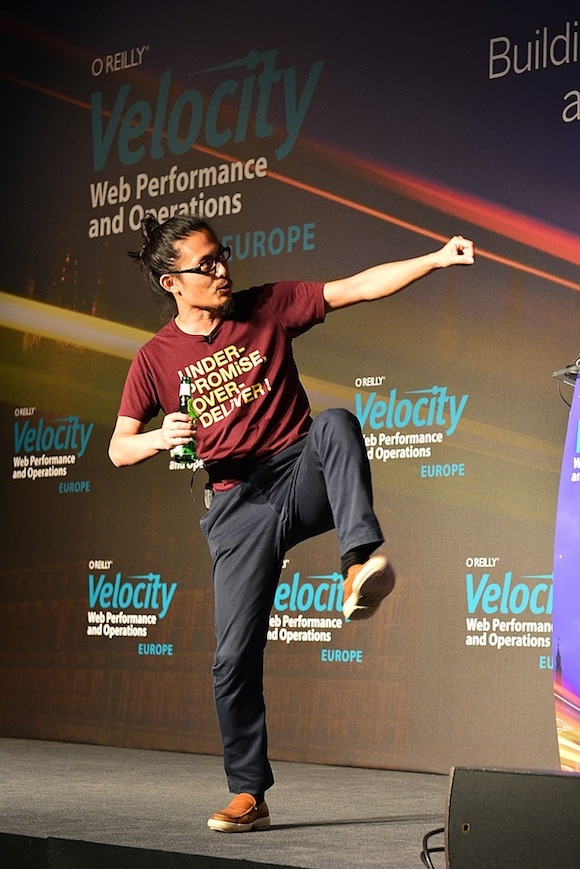 That's a quick wrap-up of our first day at Velocity Europe. Tomorrow things will get even more interesting when Velocity kicks off in earnest.
We will of course be back in the morning on Twitter, on Facebook, as well as here on the blog.