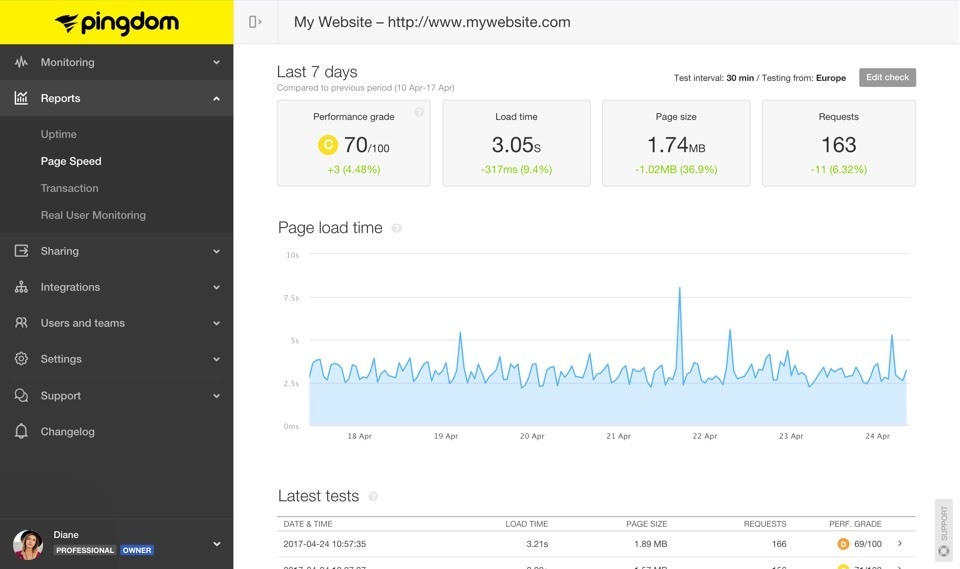 Monitor Webpage Speed
Pingdom provides continuous monitoring of the speed of your webpages. From tracking page speed to detecting loading issues, Pingdom can help you understand and optimize the end-user experience.
Speed monitoring – Pingdom can monitor your website's speed every 30 minutes, from over 100 servers located around the globe.
Script load times – The load times of scripts and style sheets can significantly affect the speed of your pages. Pingdom breaks down the data to provide an accurate record of how fast each script is loading across your website.
Media minification – Bloated assets are another issue potentially increasing website load time. Pingdom can analyze your images and videos and identify large files impairing load times. You can then look at optimizing these specific files to help improve page speed.
Pingdom filmstrip feature – Pingdom takes a screenshot every 500ms during the page loading process. These are then turned into slow-motion filmstrips for you to view, giving you a clear understanding of how long each asset takes to render and the order in which they load. This information can be used to make key changes—such as optimizing and re-ordering assets to ensure the most important elements on your page load quickly and appear first to your audience.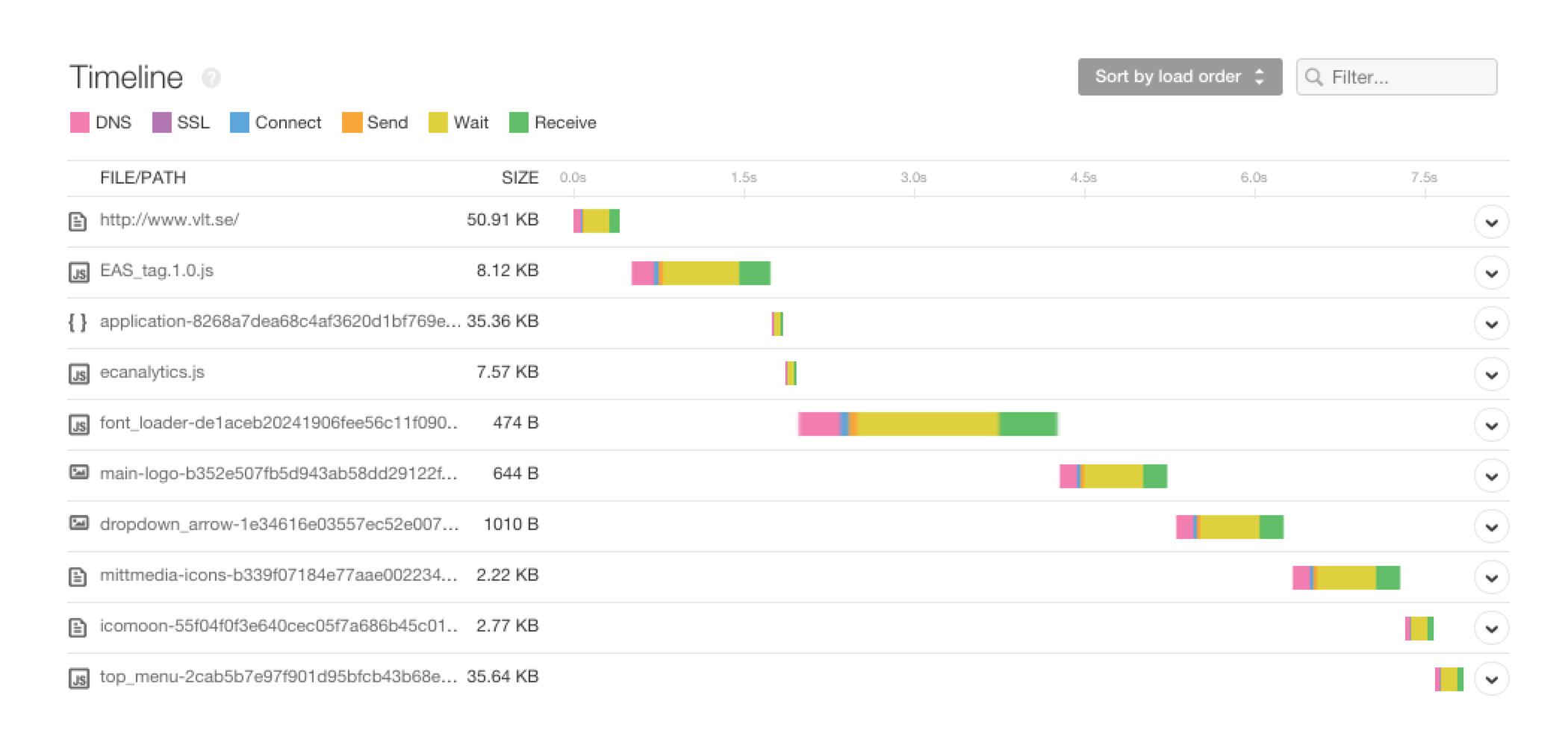 Website Content Optimization
Website content optimization is a long-term project a website monitoring solution can help inform. To see enhanced website performance on a large scale, you need to implement small, ongoing, incremental changes, and then track and monitor performance over time to ensure success.
Performance metrics – Analyze an array of metrics, so you get the full picture of how your website is performing. This includes overall load time, performance grades, page size, number of requests, and more. This data can be tracked over time, so you can see if the changes you have made are making a difference.
Make data-driven decisions – Use data to make informed decisions on website content optimization strategies. Prioritize tasks, identify where extra development is necessary, and expand the scope of alterations and improvements across your website. By implementing data-driven changes, your site will reap long-term performance-related benefits.