Website Load Time
Fast website loading times will keep your visitors happy, engaged, and on your site for longer. With SolarWinds® Pingdom® you can monitor your site's load times, and easily identify and fix any issues causing pages to run slowly, ensuring a smooth user experience across your site.
Monitor Webpage Speed
Pingdom provides a suite of tools to enable you to monitor the speed of your webpages. From tracking page speed, to detecting loading issues, Pingdom will help you understand and optimize your website performance.
Speed monitoring – Pingdom will monitor your website's speed every 30 minutes, from over 100 servers located around the globe. You'll get a clear insight into how your site is performing for all users, regardless of their location.
Script load times – The load times of scripts and style sheets can significantly affect the speed of your pages. Pingdom breaks down the data to provide an accurate record of how fast each script is loading across every page of your website.
Media minification – Bloated assets are another issue potentially increasing website load time. Pingdom analyzes your images and videos and identifies any large files which are impairing load times. You can then look at optimizing these specific files to help improve page speed.
Pingdom Filmstrip feature – Pingdom takes a screenshot every 500ms during the page loading process. These are then turned into slow motion filmstrips for you to view, giving you a clear understanding of how long each asset takes to render, and the order in which they all load. This information can be used to make key changes—such as optimizing and re-ordering assets to ensure the most important elements on your page load quickly and appear first to your audience.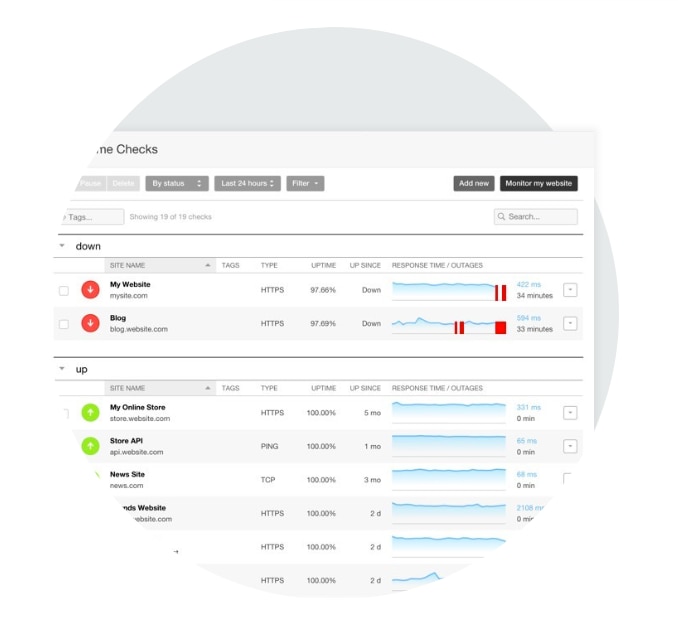 Website content optimization is a long-term project you can manage with a website monitoring solution. To see enhanced website performance on a large scale you need to implement small, on-going, incremental changes, and then track and monitor them over time to ensure success.
Performance metrics – Analyze an array of metrics so you get the full picture of how your website is performing. This includes overall load time, performance grades, page size, number of requests, and more. This data can be tracked over time, so you can see if the changes you have made are making a difference.
Make data-driven decisions – Use data to make informed decisions on future website content optimization strategies. Prioritize tasks, identify where extra development is necessary, and expand the scope of alterations and improvements across your website. By implementing data-driven changes, your site will reap long-term performance-related benefits.
Historic reporting – Pingdom retains a full history of your website's performance tests. Use Pingdom reports to analyze your site's performance over time, and prove the success of your website optimization strategies and improvements.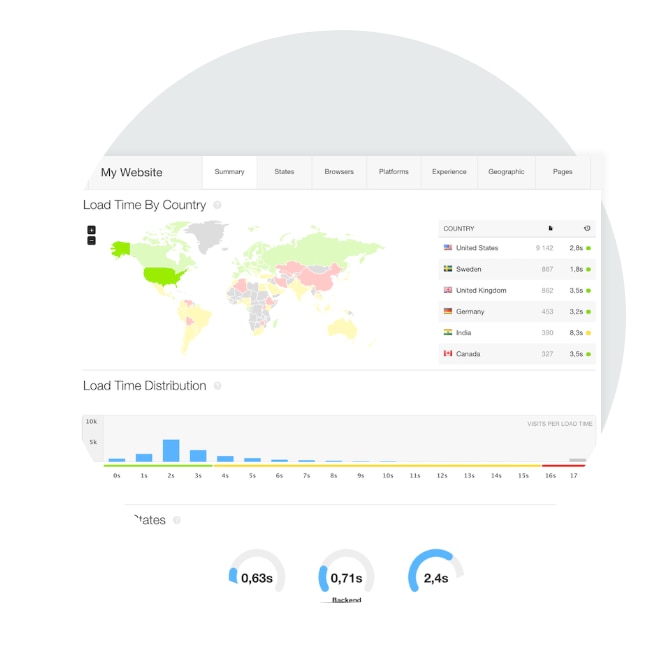 Website Performance Monitoring
Uptime ping monitor – Pingdom checks website availability on the minute, every minute, and alerts you the instant it detects any issues. Receive alerts via SMS, email, or push notification, or choose to integrate the service with your favorite app. Once you've received an alert, you can immediately begin to fix the problem, ensuring your site visitors suffer minimal disruption.
Transaction monitoring – Ensure all critical user interactions are working smoothly on your website, including the sign-up and checkout processes, as well as contact forms and search functionality. Set up notifications, so as soon as a problem occurs you can be alerted.
Real user monitoring – Pingdom's real user monitoring (RUM) provides insight into the actual user experience and real-world performance-related issues. In conjunction with synthetic monitoring, RUM can give you a holistic understanding of how your site is performing.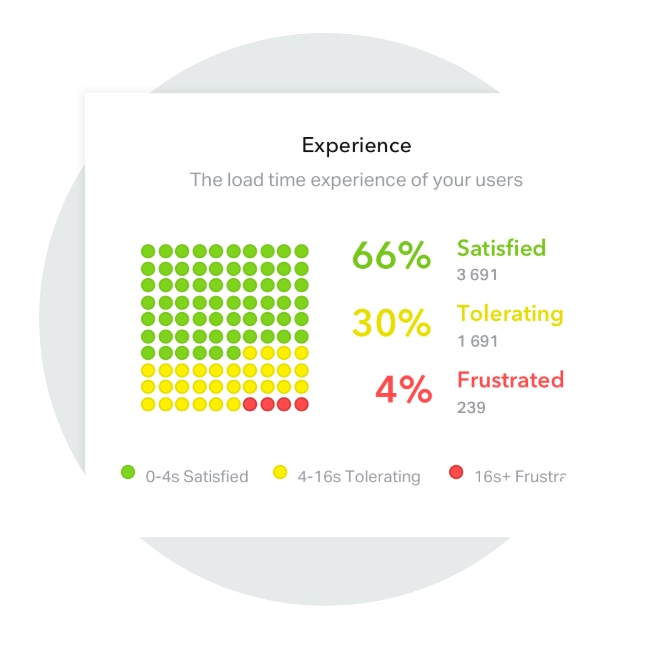 Try it free for 14 days
Start monitoring your website's availability
START 14-DAY FREE TRIAL
Get started now and you can cancel any time.