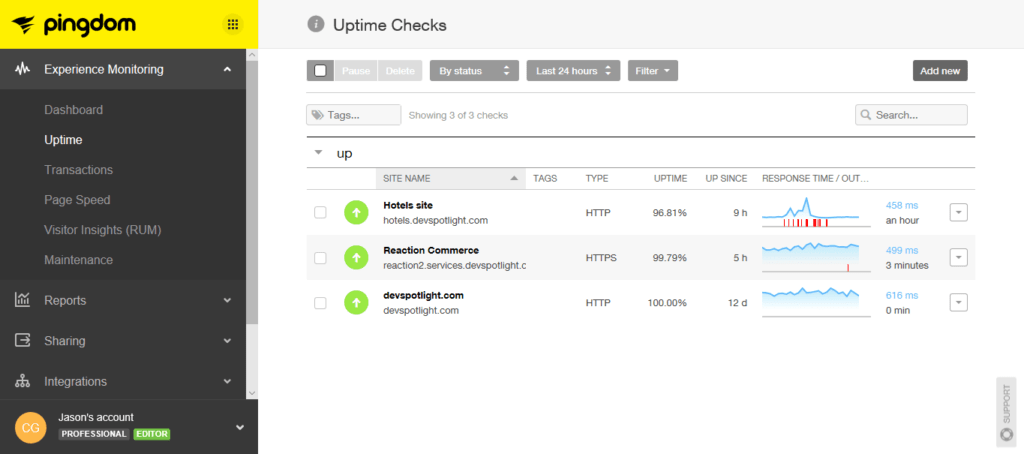 Availability Checked Once a Minute, Worldwide
Pingdom pings your website every minute to confirm the server is responding. The moment the server stops responding, you'll receive an alert. Using a network of more than 100 servers located across the world, website availability is verified for all visitors, regardless of their location. Pingdom keeps a record of tests, allowing you to analyze uptime, page speed, and transaction performance. The uptime test result log is available for download as a CSV file, limited to 10,000 lines per download (about seven days of data with the default one-minute interval). The transaction monitoring data has unlimited data retention, while reports on load times as experienced by actual visitors (visitor insights) cover up to 400 days depending on your plan.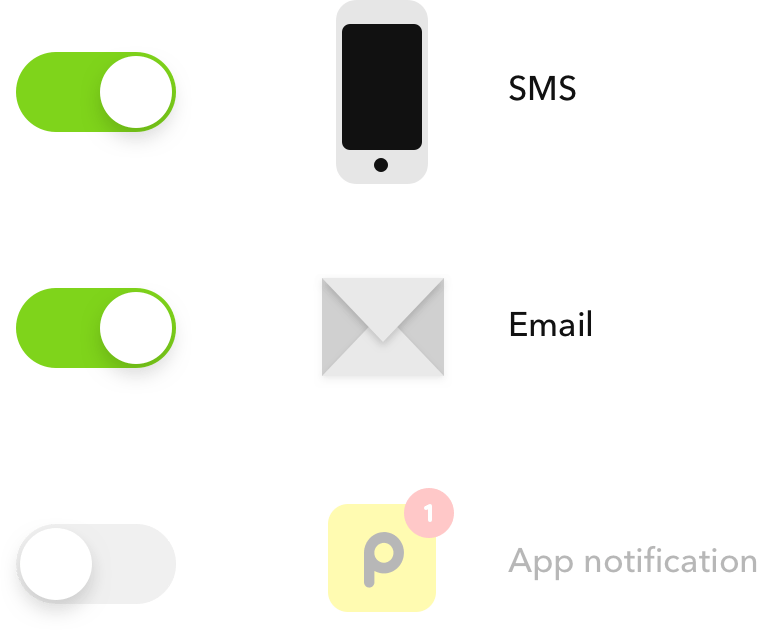 Instant Notifications of Problems
Pingdom monitors uptime as well as crucial website interactions, such as the sign-up process. If there's an issue, you can get an alert through email, SMS, push notification, or a collaboration platform of your choice, including Slack, PagerDuty, and Opsgenie. You can choose whether you want to be alerted instantly when a problem is detected or after a few minutes, giving Pingdom some time to perform additional checks. You'll also get alerted when the check is confirmed to be up again.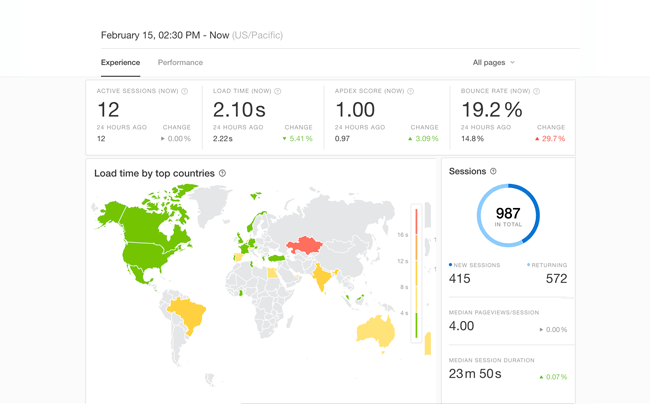 Use RUM to Identify Areas for Uptime Monitoring
While monitoring website uptime statistics is crucial, Pingdom offers much more to help you boost web performance and improve the end user experience. With real user monitoring (RUM), you can drill into live user sessions to see exactly what site visitors are experiencing in real time. By monitoring the end-user experience, you can verify your pages' load times based on visitor location, browser, and device used. This allows you to identify target areas for creating uptime tests from relevant geographic locations and further optimization of these pages.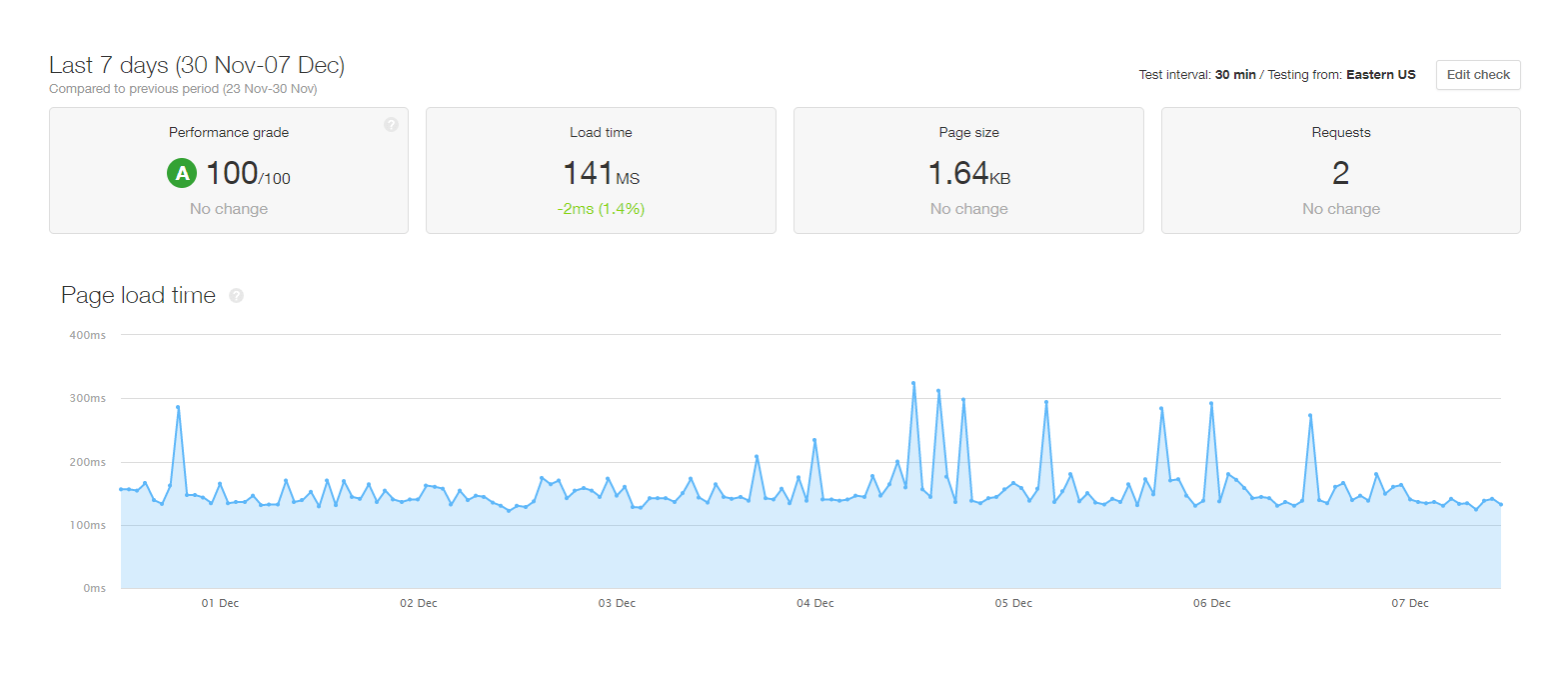 Combine Uptime Statistics With Page Speed Statistics for Deeper Insights
"Slow is the new down" isn't just an empty slogan. Having a slow website is considered almost as bad as being down. SolarWinds Pingdom page speed monitoring analyzes every element of every page to give you a true understanding of how the page loads and where your code is underperforming. You'll get a granular overview including HTML, CSS, JavaScript, and images. With tests executed every 30 minutes, you can analyze page speed frequently and identify low-level performance issues affecting user experience. The filmstrip feature captures screenshots of your pages at 500ms intervals as they load. With a visual record of how the page downloads, you can improve the user experience by identifying bottlenecks and reordering page elements.