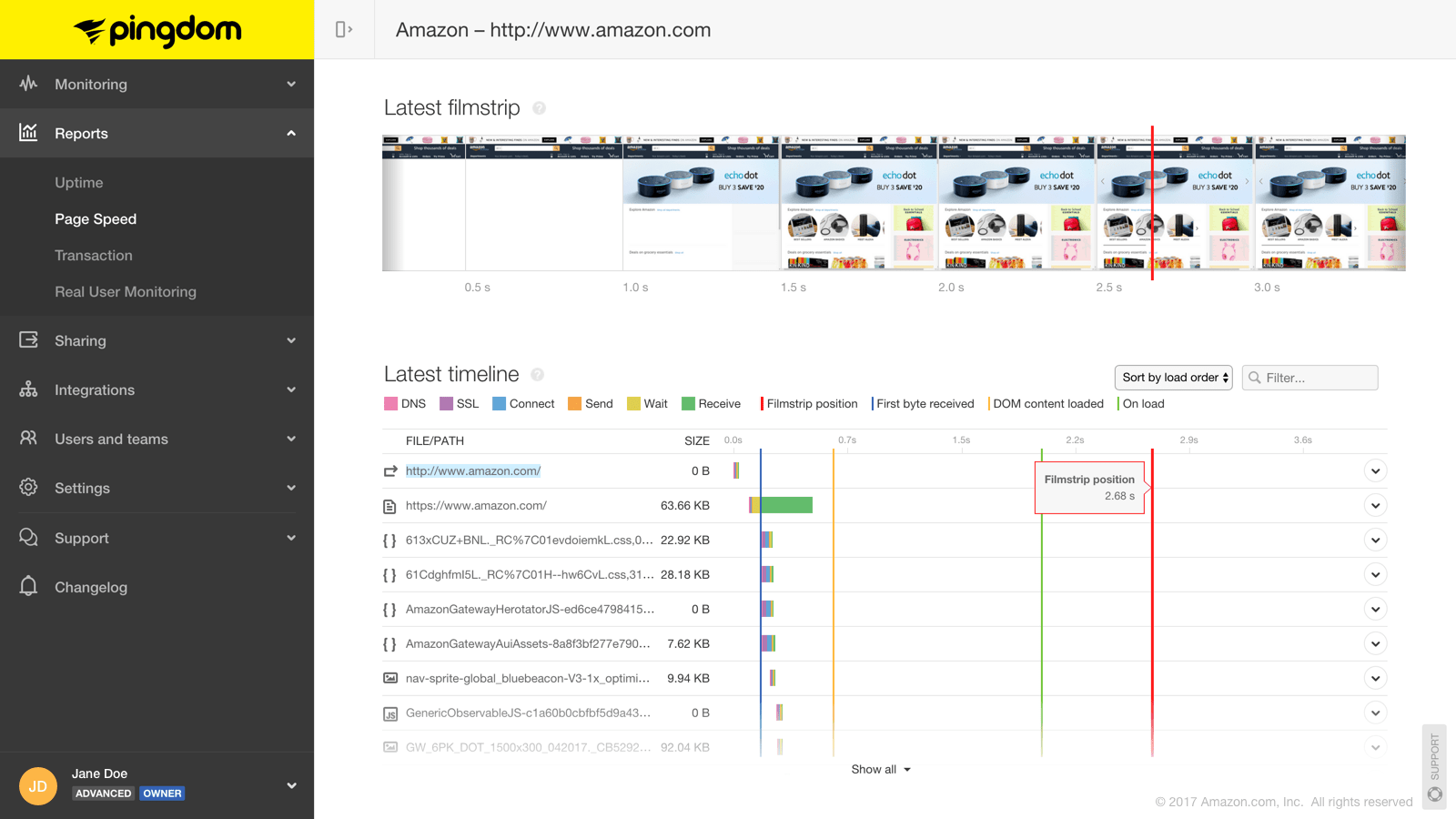 Asset Load Time Insights
Rich media is increasingly important to the user experience, but large files significantly impair page load speeds. Pingdom provides insight into every image and video, identifying what assets could be better optimized to increase page responsiveness without reducing functionality.
The Pingdom filmstrip feature captures the entire page process visually to create a navigable timeline of every event during rendering. You can watch in slow motion to see in exactly which order the assets load and how long each takes to render. Use these insights to correct the page load order and display the most important elements to your visitors first.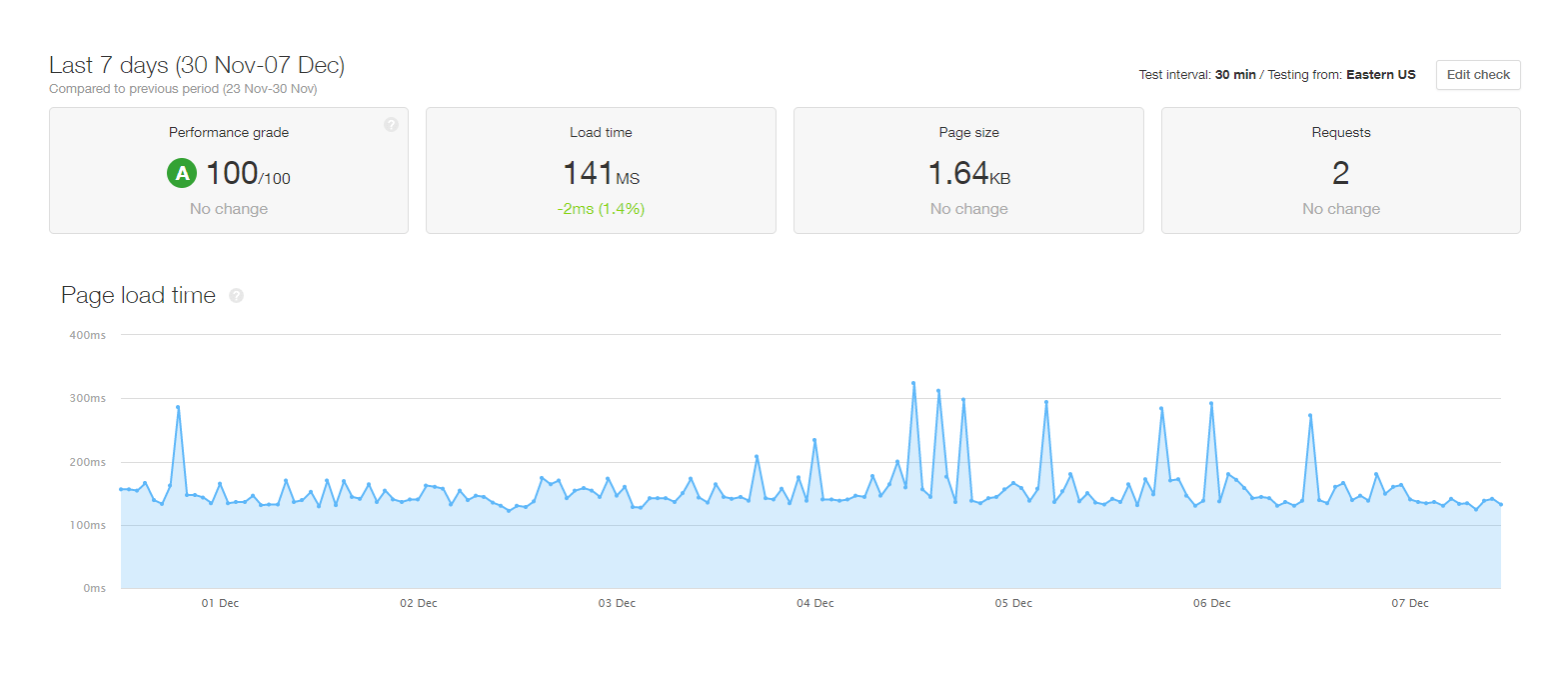 Analyze the History of Website Improvements
Pingdom retains a full history of every performance test. You can easily prove the success of your website optimization strategy by creating a report showing the results of your incremental improvements over time. Using Pingdom insights, you can expand your content optimization strategy, prioritizing tasks effectively and identifying where additional funding and development is required. The more accurate your data, the more accurate your strategic decision making will be.