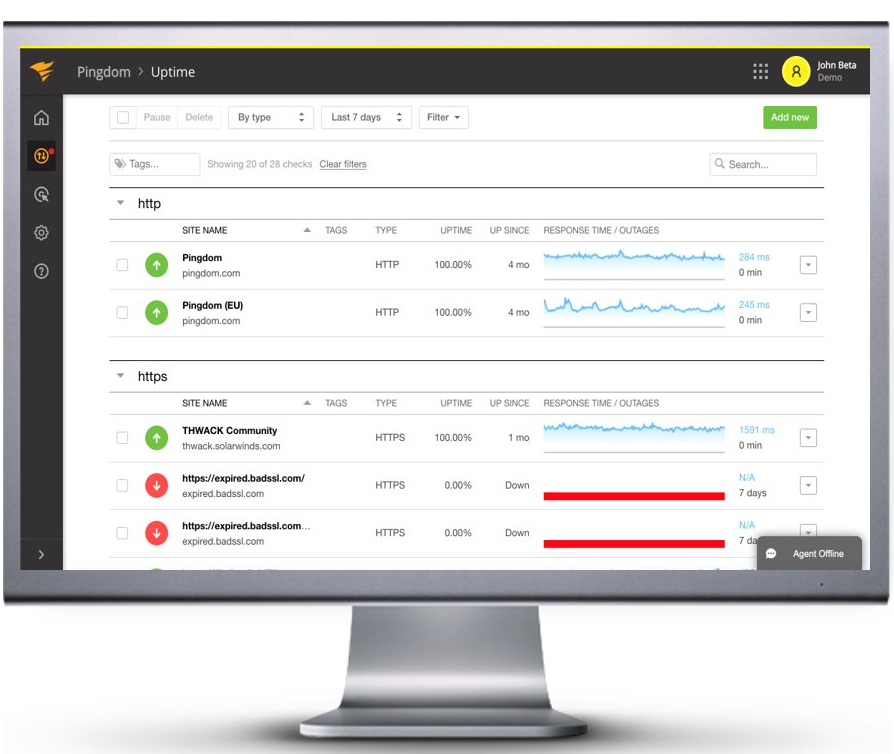 Cloud-Based Solutions to Improve Performance
Monitoring web performance in the cloud gives you peace of mind that you're the first to know of a performance issue before it impacts your customers without needing to build a home-grown monitoring solution. Pingdom provides powerful and reliable tools to help manage and improve website performance and availability.
Pingdom is accessible on all devices, allowing you to access cloud performance whenever and however is most convenient for you. A powerful web interface allows you to access settings and reports from your desktop computer. And mobile apps (iOS and Android) provide instant access to performance alerts and statuses, so you can begin troubleshooting issues as quickly as possible.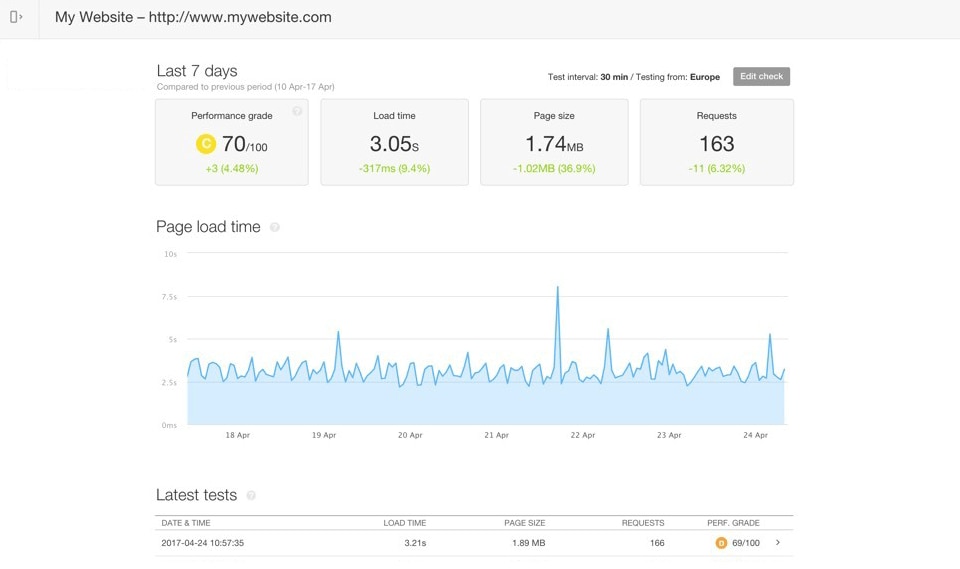 Page Speed Monitoring
Testing how fast your page loads once or a few times isn't enough. With Pingdom, you can track your website's performance with speed tests done under optimal conditions. These tests help you understand how all aspects of your website perform in relation to each other, including HTML, CSS, JavaScript, and images. Analyze file sizes, load times, and details about every element of a webpage to understand what's slowing you down and how to improve your page speed. With historical page speed data, you can identify trends and check how changes you've made impacted website performance.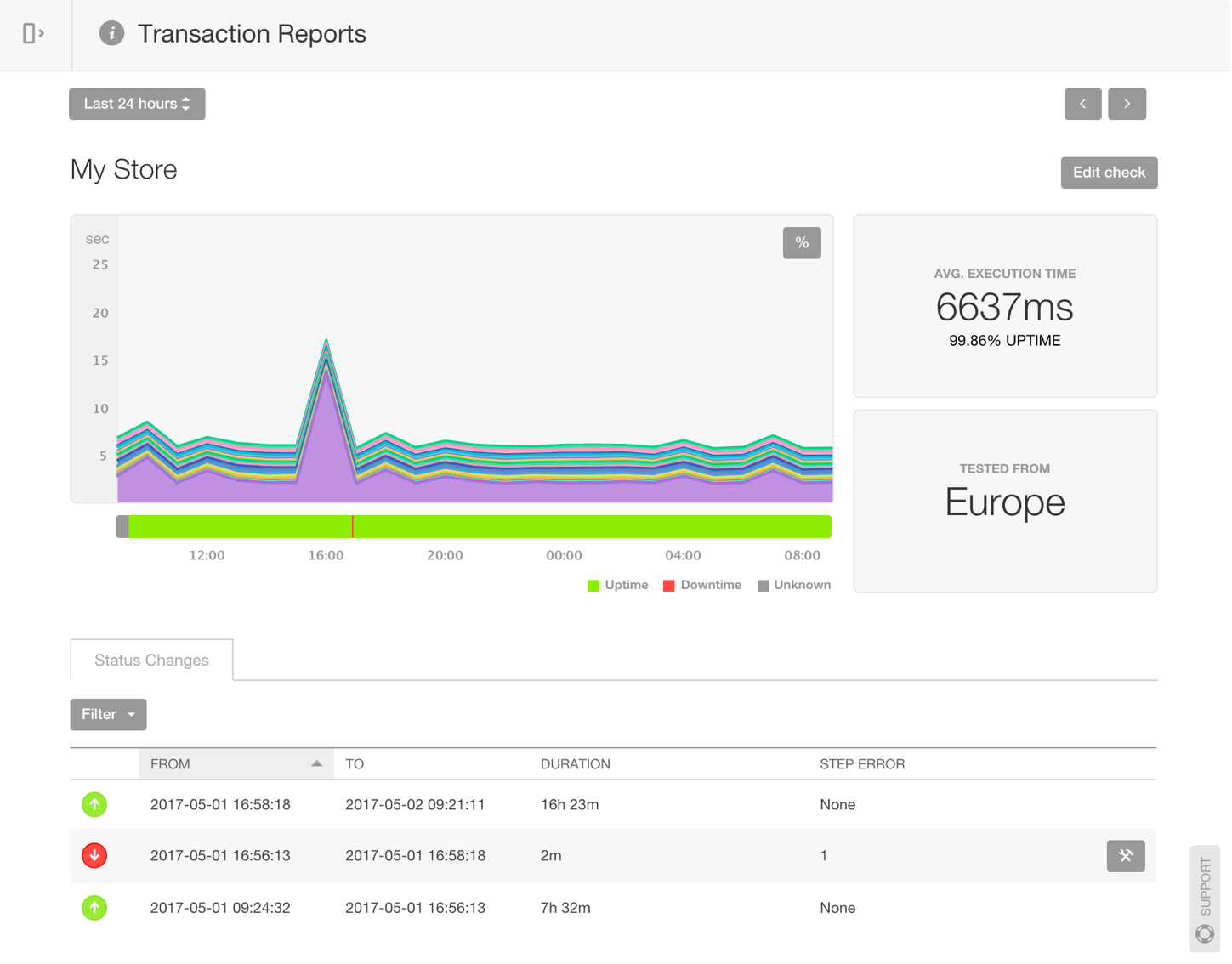 Transaction Testing
Every user interaction with your site is a transaction, passing data between browser and back-end database. By monitoring critical site transactions like checkout flow, sign-up forms, and search are functioning properly, you can be sure your end-user experience is uninterrupted. Pingdom will simulate these tests and alert you when transactions have failed. Now, with the Web Recorder, setting up transaction testing is easier than ever before. No coding skills necessary!