Cloud Performance Monitoring – Real-Time Metrics
Cloud performance monitoring using SolarWinds® Pingdom® is vital to ensuring your website and web applications are properly optimized for speed and availability.
Cloud-Based Solutions to Improve Performance
Monitoring web performance in the cloud gives you an invaluable insight into how well your website is performing without the need of building a home-grown monitoring solution. Pingdom provides several useful functions to help guide your optimization efforts and ensure your developers can deliver continuous load time improvements.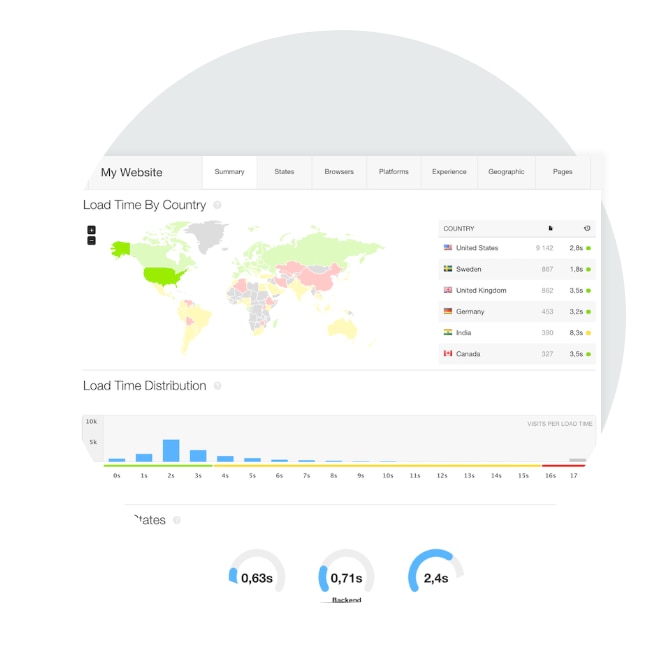 Cloud-based monitoring can get you alerted to an outage of the whole website or crucial transactions as soon as possible, so none of your users are affected. Use Pingdom to ensure the correct person receives the message and starts the troubleshooting process.
Uptime checks every minute – Pingdom checks availability every 60 seconds and sends alerts as soon as an issue is detected. Using a network of 100-plus probe servers distributed around the world, Pingdom can check your website availability from a broad range of geographic locations simultaneously.
Alerts through the channel you like – In case of an outage or an underperforming website transaction, Pingdom notifies the correct person through the most suitable channel. It sends alerts through email, SMS, push notifications, or a popular collaboration tool, such as Slack, PagerDuty, or OpsGenie.
Any time, any place, any device – The Pingdom platform is accessible from a broad range of devices, allowing you to assess cloud performance whenever and however is most convenient for you. A powerful web interface allows you to access settings and reports from your desktop computer. And mobile apps (iOS and Android) provide instant access to performance alerts and statuses, so you can begin troubleshooting issues as quickly as possible.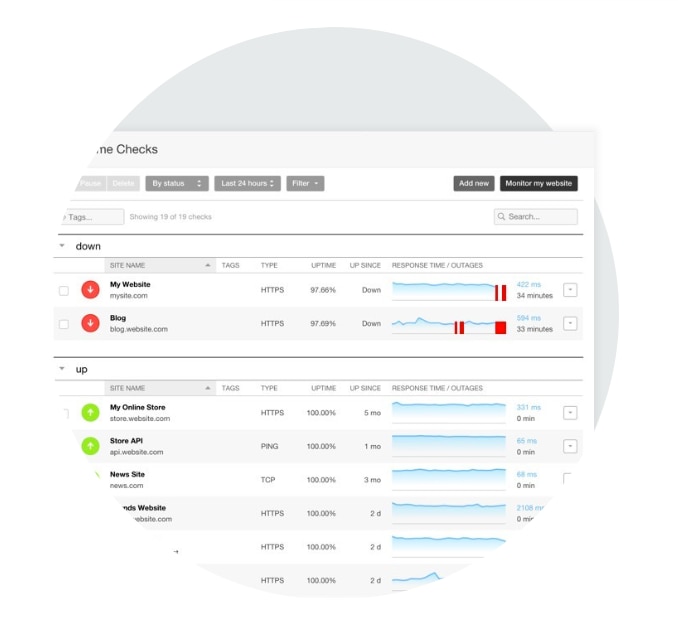 Try it free for 30 days
Start monitoring your website's availability
START 30-DAY FREE TRIAL
Get started now and you can cancel any time.