Website Speed Testing
Analyze your websites' load speeds and learn how to make them faster. Website Speed Testing lets you identify what about a web page is fast, slow, too big, what best practices you're not following, and much more.
Performance insights for you
Take care of your monitoring checklist and help ensure optimal server performance. We all know that incidents happen, but an issue with your site doesn't have to mean a stop in your business.
• Multiple test locations mean you can test your site's availability from over 60+ probe servers globally to help ensure your site has global reach.
• Fully automated testing means you only have to set uptime monitoring up once and we'll run a check as often as every minute.
• Instant alerts via email, SMS, or webhook integration help ensure you are the first to know when there is an issue with your site wherever you are, whatever the time of day.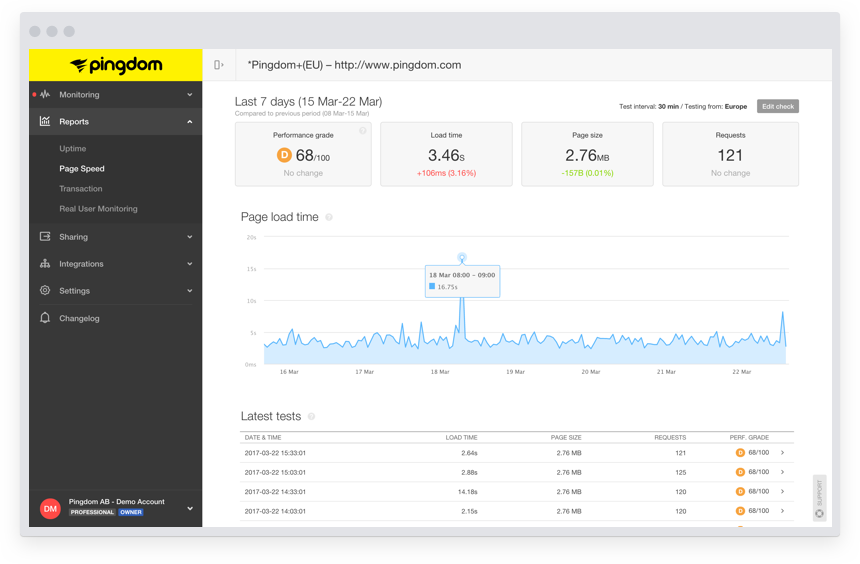 In today's day, slow is the new down and if your web page isn't loading quickly it might as well not load at all.
• Page Speed Monitoring, ensure your page loads on time, every time with deep analysis of every single site element (HTML, JavaScript, CSS, etc.) as often as every 30 minutes.
• It's easy to set up by simply entering your web page URL, and we'll do the hard work so you don't have to.
• Detailed reporting allows you to identify performance bottlenecks that affect your customers' end-user experience.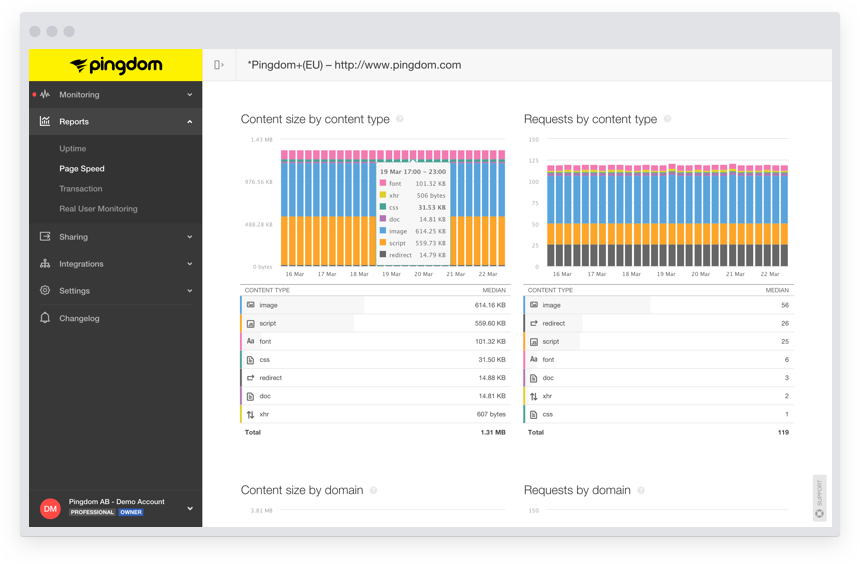 Try it free for 14 days
Start monitoring your website's availability
START 14-DAY FREE TRIAL
Get started now and you can cancel any time.