End User Experience Monitoring
Why wait for feedback from your site visitors when you see exactly how visitors experience your website in real time? SolarWinds® Pingdom® gives you insight into performance and helps you answer questions like, how does your website really perform from a specific country or web browser?
Enhance web performance for important users
• Real data in real time – See individual page loads as they happen on your site or view trends to see any changes in performance that happened over time.
• No stone left unturned – Complete web pages, including HTML, CSS, scripts and images are loaded, giving you richer performance data and deeper insight into how your end users' experience.
• Reports to prove your point – Specify what performance levels are considered satisfactory, tolerated and frustrating for users. To help you make data-driven decisions on improvements, we have equipped all reports with beautiful graphs for a clean-cut overview.
Pingdom's Real User Monitoring data enabled us to improve conversion rates on opera.com, reducing page-load time and increasing browser downloads.
Michael Link, VP Product Development at Opera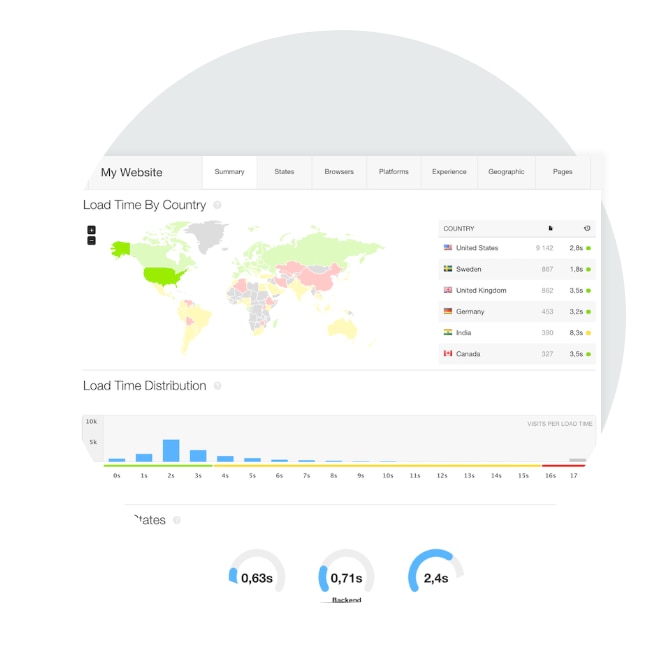 • Latest performance trends – View trends to spot any changes in load time that happened over time. For example, if a peak in load time coincided with a peak in the number of visitors, and how it compares to previous load times.
• Your long tail of performance – Every visitor will have a different experience depending on where they are, what device they use, their connection, etc. Pingdom lets you see the experience of every end user, even the long tail of users that see slower loads. The long tail of load times for your site is worth money.
• Understand and examine everything – The process of loading a web page consists of separate steps called loading states. When you click on a link in a web browser to go to a web page, a complicated process starts. If you're a webmaster, monitoring this process to see how the performance of your site is affected can be critical to delivering a good user experience to your visitors.
Pingdom is a crucial part of our monitoring set up. I highly recommended it to any company that requires immediate notification when something isn't right.
Zee M Kane, CEO at The Next Web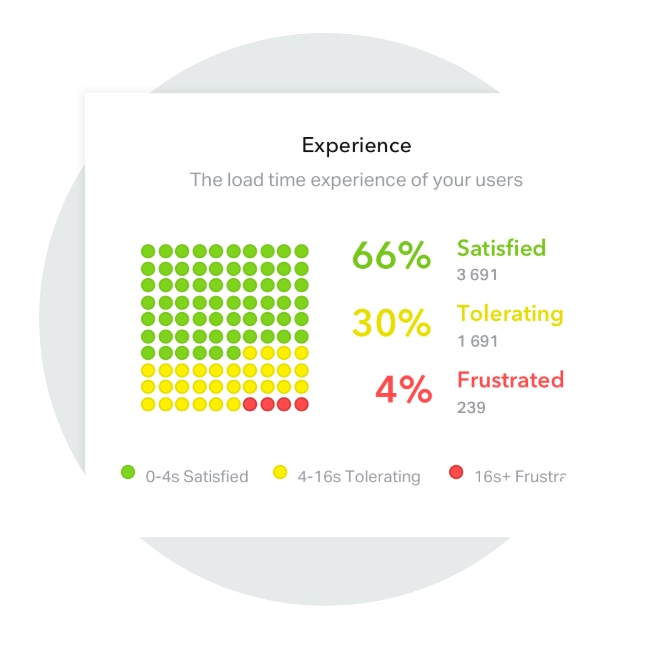 Try it free for 14 days
Start monitoring your website's availability
START 14-DAY FREE TRIAL
Get started now and you can cancel any time.