Website Performance Monitoring
Effective website performance monitoring involves much more than simply verifying if your website is running. SolarWinds® Pingdom® delivers a complete set of capabilities that check every element of every page to confirm and help ensure optimal user experience.
Online is Not Necessarily Optimal
Website performance monitoring goes far beyond confirming that your systems are online. For the best user experience and optimal conversion rates, you need to stay on top of all potential website issues before any of your users are affected.
● Per-page performance testing – Help ensure your website is performing optimally with deep analysis of every page. Pingdom testing reveals issues that are causing bottlenecks, from large media files, to poor scripting, and back-end database queries that require further optimization.
● Know when something is wrong – When something changes unexpectedly, you'll be alerted immediately. Pingdom can be configured to deliver automated notifications for a range of events, such as HTTP status codes, content changes, excessively high ping response times, and more. You'll receive another alert once the test website performance tool detects normal service has resumed.
● Cut to the heart of the issue – Pingdom identifies resource bottlenecks and their root causes. Less time spent hunting down root causes creates more time and resources for developing features and functions that delight your users.
● Demonstrate effect of improvements – Pingdom retains the results of every website test, allowing you to quickly assess the performance gains of every change you make. Comprehensive visualizations provide at-a-glance confirmation that your efforts are delivering real benefits.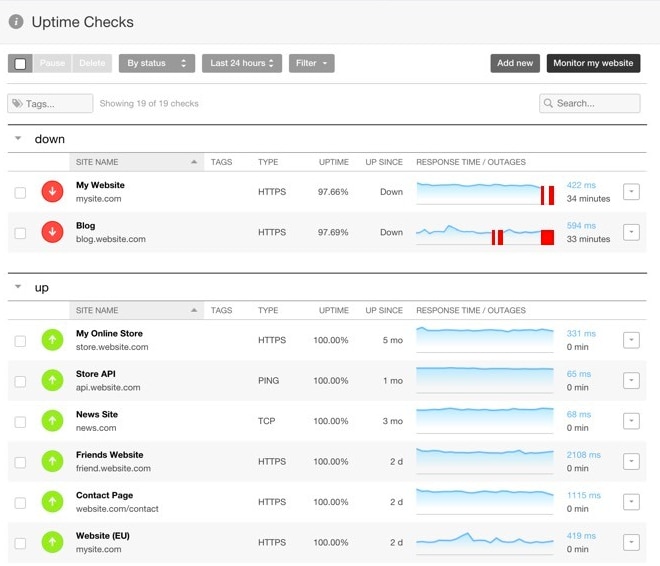 A high-performing website does more than just load quickly. The user experience is just as important—and you need a website performance monitoring tool that supports this wider strategy.
● See the user journey for yourself – Real user monitoring (RUM) allows you to assess website performance from the perspective of your users. RUM allows you to split data, checking differences between users in selected regions, or using a certain browser type.
● Superfast pages in superb clarity – Pingdom records a filmstrip of every page as it loads, so you can check the order in which elements are displayed to users. Scroll forward and back, in slow motion, to help ensure key details are shown to visitors first—capturing their attention and keeping them on the site for longer.
● Comprehensible collaboration reporting – Website performance tools are typically oriented towards developers—but as a strategic asset, non-technical users also have an important interest in viewing and analyzing web performance metrics. The Pingdom reporting engine makes extensive use of graphics and charts so that everyone can understand what is—and isn't—working.
● Involve everyone – technical and business – The Pingdom API allows you to link alerts to your notification systems. You can share alerts with your development team using popular channels like Slack, PagerDuty, and OpsGenie, and you can use webhooks to integrate with tracking systems like Jira, Salesforce and more. This way, everyone is aware of performance issues that need to be addressed immediately.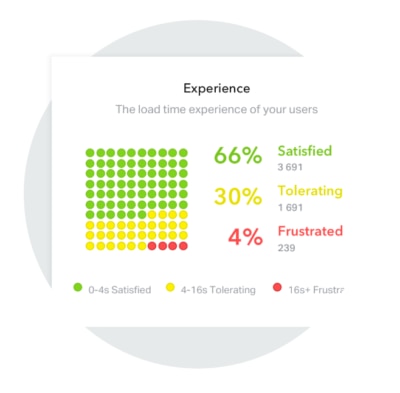 Try it free for 30 days
Start monitoring your website's availability
START 30-DAY FREE TRIAL
Get started now and you can cancel any time.