Server Uptime Monitoring
You already know that monitoring your website or web application's uptime is critical so that problems can be resolved quickly. But, not all uptime monitoring is created equally. Since 2007, we have become the industry standard and earned the trust of more than 850,000 customers.
Monitor Your Server's Uptime
Monitor your site minute by minute – SolarWinds® Pingdom® automatically tests your website on the minute, every minute, from over 100 different locations across the globe, to verify your server is working.
Get instant alerts – If a server issue arises, you can expect an instant alert, enabling you to act quickly and get the problem fixed. You can receive alerts via SMS, email, push notification, or via your favorite app—whichever option best suits your needs.
Receive easy to read reports – All server uptime monitoring test results are turned into visual reports, helping you fully understand your website uptime statistics. Clear and concise graphs and charts ensure data-driven decisions can be made to improve the performance of your site.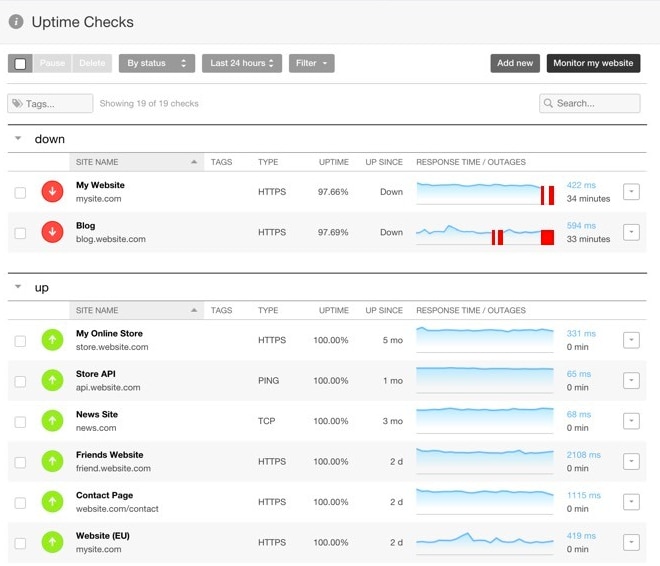 Find out what went wrong – Knowing your server has a problem isn't enough, you need to know what caused it and how to fix it. When SolarWinds Pingdom detects a problem, additional tests are run to provide you with further information. Within our control panel you can also run a traceroute, check server response code, monitor the output from your web server, and much more.
Access Pingdom from anywhere – You don't have to be in the office to view your Pingdom account. You can log in to Pingdom on your laptop, tablet or mobile device, from anywhere in the world. Pingdom has apps for both Android and iOS, which let you view server uptime monitoring data, alerts, and statuses. You can also choose to access Pingdom via our API.
Check out the competition – Are you interested to see how your website uptime statistics and performance data holds up against the competition? Pingdom has tested an array of top websites within different industries and correlated the results, analyzing how the performance of these sites compare.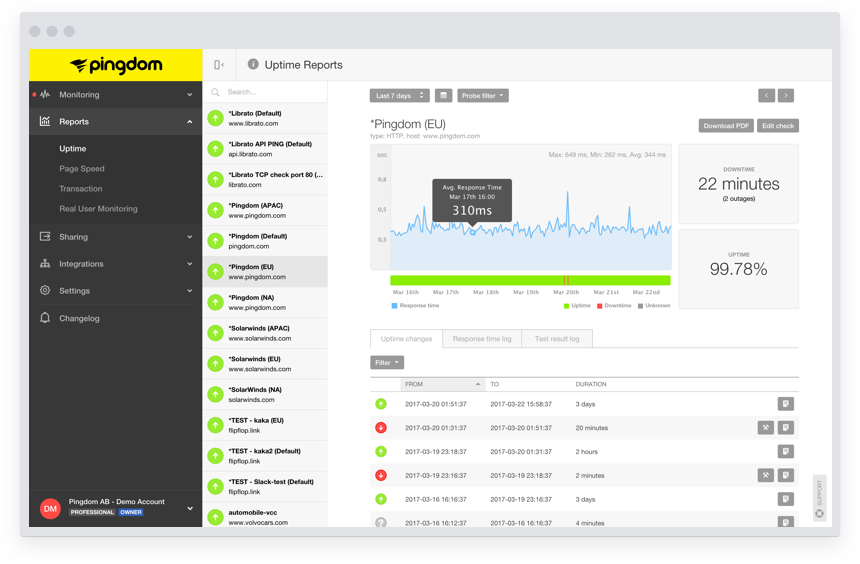 Use Pingdom on the go
Not at your desk? No problem. Keep up to date at work, at home, or on the go—Pingdom is available on your computer, mobile, and tablet. There are mobile apps for Android and iOS, which let you view important data, alerts, and statuses. Also, you can access Pingdom in any way you want by using our API.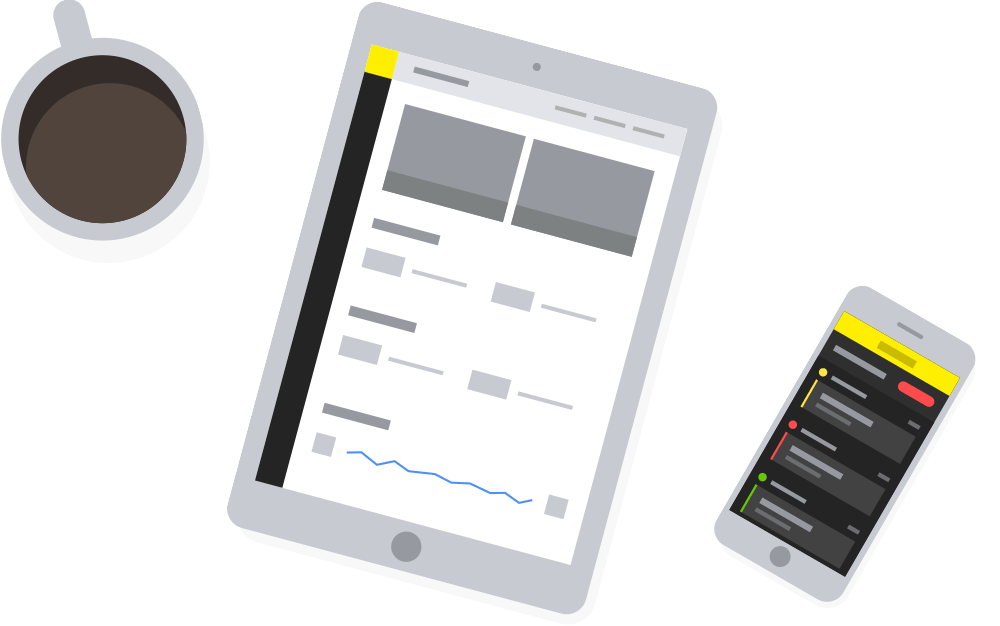 Try it free for 30 days
Start monitoring your website's availability
START 30-DAY FREE TRIAL
Get started now and you can cancel any time.