Check Website Status – Get Up or Down Status Alerts
With SolarWinds® Pingdom®, you can check website status at any time and get notified the moment there's a problem. Website downtime directly affects income and profitability, so the sooner you know there's an outage, the quicker you can begin work to bring systems back online.
Around-the-Clock Monitoring for Instant Downtime Alerts
In the global marketplace, your website must be available 24/7. Pingdom alerts you to downtime issues so you can take immediate action.
Automated website status checking – Pingdom uses a global network of distributed data centers to verify your website is online and available. The system can be configured to check as often as every minute from over 100 locations all over the world.
When something breaks, you're the first to know – Pingdom sends alerts the moment an availability issue is detected. The fully configurable alerts engine will message you when something breaks, there's an HTTP status change, new web content is published, or any other condition you specify is met. Pingdom also lets you know when regular service resumes.
Audit trail history – Every Pingdom website test is saved to create a full audit trail of events. With easy-to-understand reports, you can identify long-term, low-level issues causing the website to fail. Graphs offer a clean-cut overview so you can make fully informed data-driven decisions on where to invest time and resources to improve webpage performance, reliability, and stability.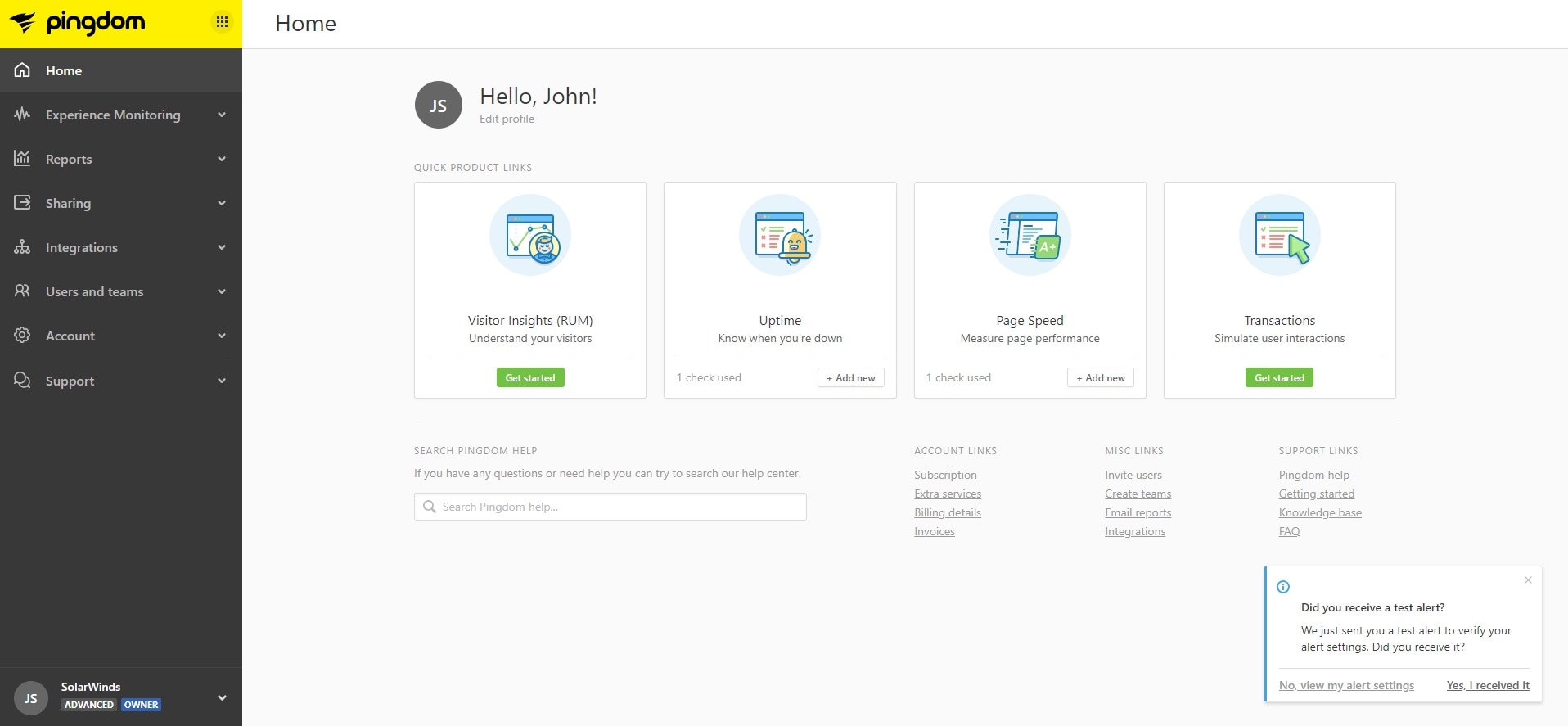 Alerts are great for getting your attention, but they need context to be truly useful. Pingdom website status alerts are more than just "up" or "down" binary messages.
Drill-down reports – Pingdom status reports help to narrow down the potential cause of failure quickly, meaning you can develop and deploy effective fixes faster, reducing overall downtime. You can assign up to 15 authorized users to access the control panel and reports.
Choice of alerting mechanisms – Because you need to know the moment your website goes offline, Pingdom supports a broad range of messaging channels. Receive instant alerts about outages via email, SMS, or push notification. Our mobile app allows you to begin the troubleshooting process from your smartphone or tablet while you're away from your desk.
Workflow integration – Reduce your support overheads by feeding alerts directly into your development team communications channels. Pingdom connects with your team through popular collaboration tools like Slack, OpsGenie, Webhooks, and VictorOps. Any person from the team can respond to incoming alerts, allowing remedial work to begin (and end) much sooner. Once normal service has been resumed, the entire team will receive an automated follow-up message.
Your data, your way – Pingdom includes a development API, so you can build custom reports and alerts tailored to the specific needs of your business and its development team.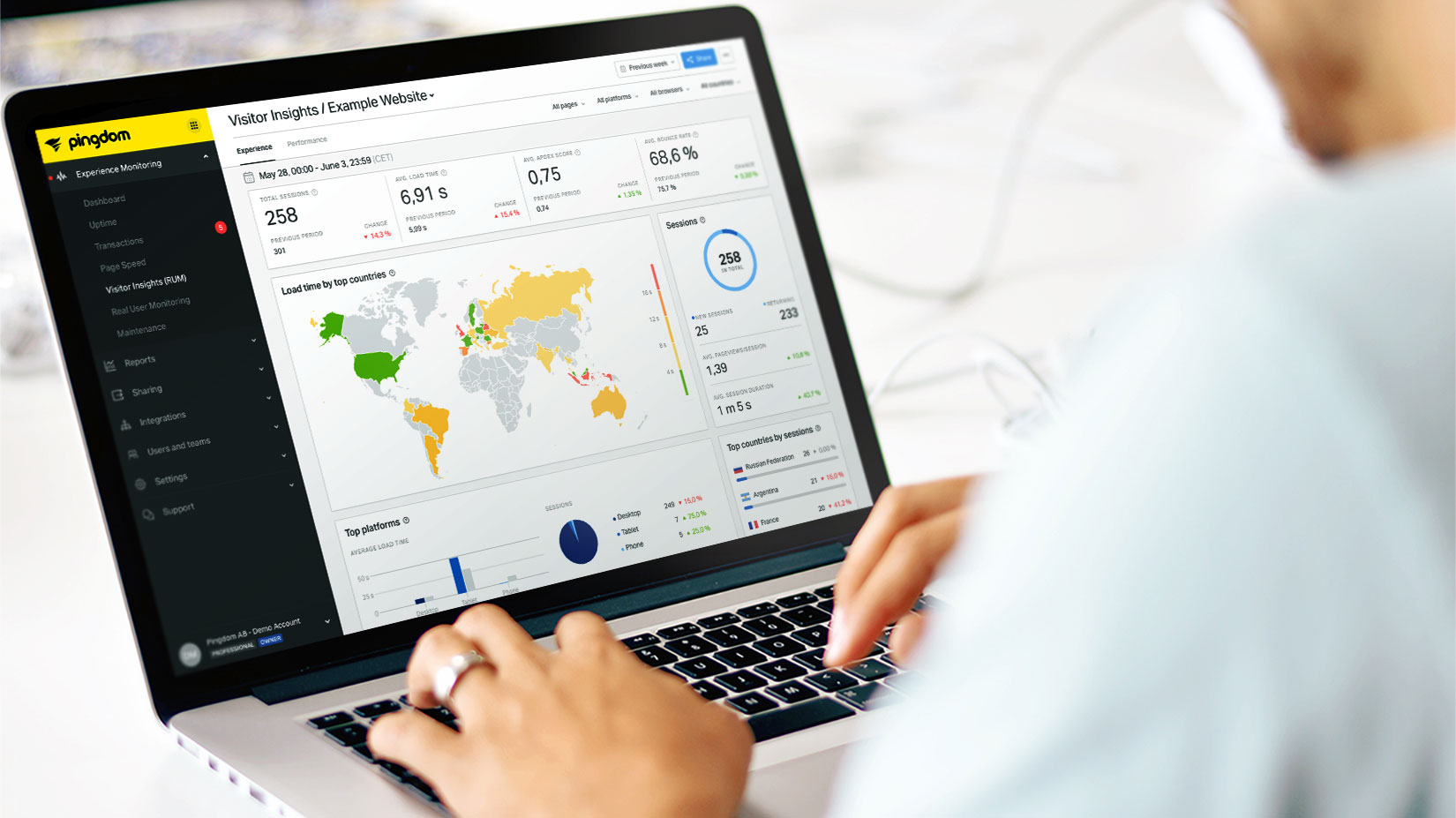 Try it free for 14 days
Start monitoring your website's availability
START 14-DAY FREE TRIAL
Get started now and you can cancel any time.