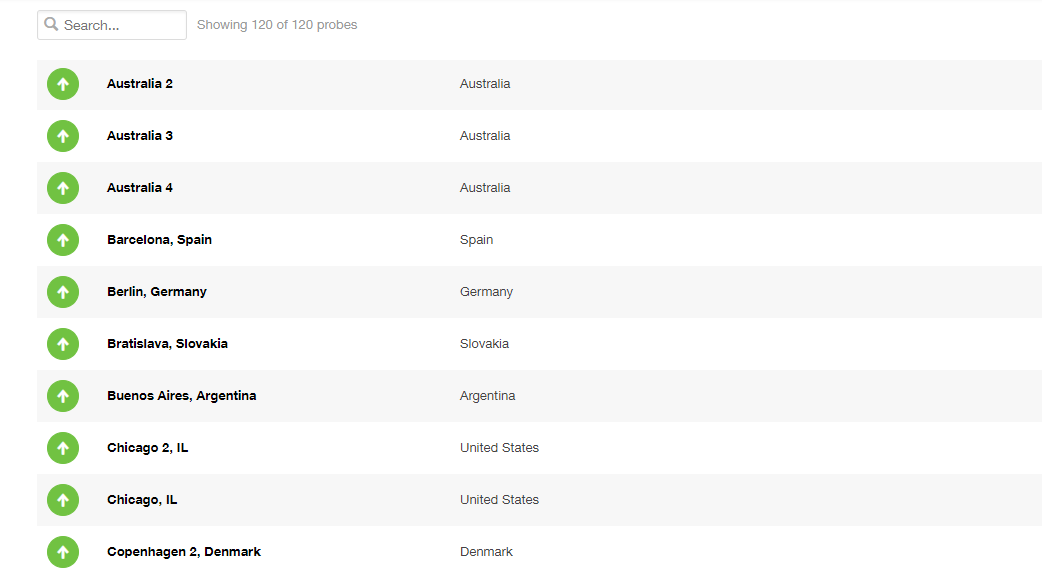 How Do You Check the Availability of a Website?
Whether you're a web designer, developer, or marketer, your website is the first contact made with most customers. Each Pingdom availability test helps ensure your site is available round-the-clock—and you know the moment a problem is detected. Your e-commerce site serves a global audience, so you need to verify availability and performance locally. Pingdom has the infrastructure to verify your web application is available by proactively testing as often as every minute from over 100 locations all over the world.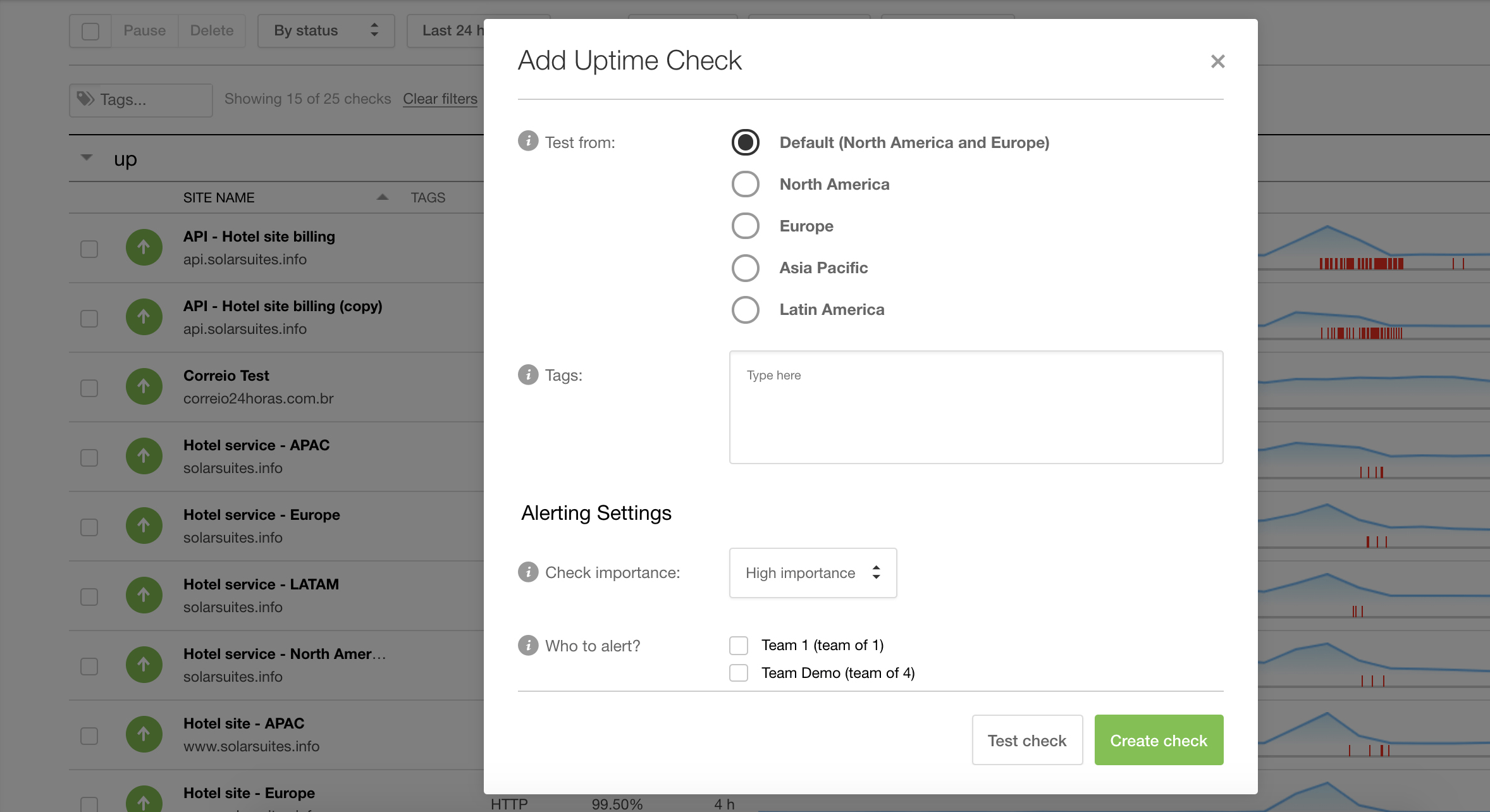 Find Out What Went Wrong
Sometimes an issue may be restricted to a single element, such as a failure in the payment processing engine, or a problem with a specific SQL query. Pingdom monitors for problems including error messages, HTTP statuses, content changes, and much more. It does all this, in addition to a basic website availability test, instant alerts about availability, and a root cause analysis report. From the control panel, you have access to a suite of additional tools, allowing you to run a traceroute, dig in to see server response codes, and view log output from the web server.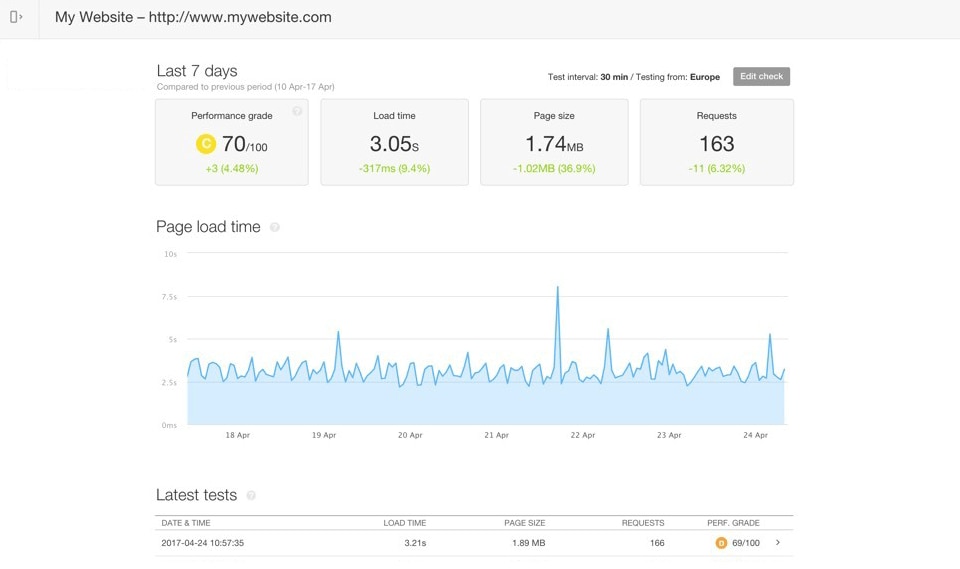 Page Performance Testing With Pingdom
The availability test is just one of many Pingdom features designed to keep your online presence operating optimally. With a comprehensive suite of performance monitoring tools, you can improve site performance and customer experience. Pingdom tests page speed as often as once every 30 minutes. The graphic-driven reports show how all elements, including HTML, CSS, JavaScript, and images, perform in relation to each other and highlight suboptimal performance. You can then create an action plan to prioritize and address these issues.
Avoid Repeat Incidents
As soon as an outage is detected, Pingdom will send alerts to the most appropriate team members. Immediate notifications can be sent via email and SMS, mobile app push notifications, or piped to your developers' groupware channel. With support for Slack, PagerDuty, HipChat, and more, you can make sure the outage notification reaches the correct person. By maintaining a complete report of every test, Pingdom allows you to analyze previous outages and the events leading up to them in minute detail. Use these reports to fix issues—and to put new processes and procedures in place to avoid similar incidents in the future.