Website Down Detector – Track and Analyze Website Downtime
The SolarWinds® Pingdom® website down detector functionality tracks and analyzes downtime and monitors the user experience across the world. Website downtime has a direct impact on your profitability—which is why you must be able to detect outages immediately.
Instant Alerts and In-Depth Reporting
Is your website down? Is there a technical issue causing partial outages in certain geographic regions? And if there is a problem, can you answer the all-important question—why is my website down? Pingdom can help answer these questions and a lot more.
Global website availability testing – Using a worldwide network of data centers, Pingdom tests website availability as often as once every minute. By generating tests from across the world, Pingdom accurately reflects your website visitors' experience and helps to identify localized performance issues. Now when performing website down troubleshooting, your engineers know where to begin their investigation.
Instant website downtime alerts – The moment website downtime is detected, you will be notified. Similarly, Pingdom will alert you to a range of other website issues including error messages, HTTP status, content changes, ping latency, and more. Pingdom also sends a notification when the website comes back online.
Choice of messaging channels – To help ensure you never miss a website outage, Pingdom can deliver messages across a range of channels. Fully configurable according to your priorities, you can receive messages via email, SMS, or iOS and Android push notification. Any time, any place, you will know when there is a problem requiring urgent attention. The mobile app allows you to check notifications, review reports, and begin the troubleshooting process from your smartphone or tablet immediately.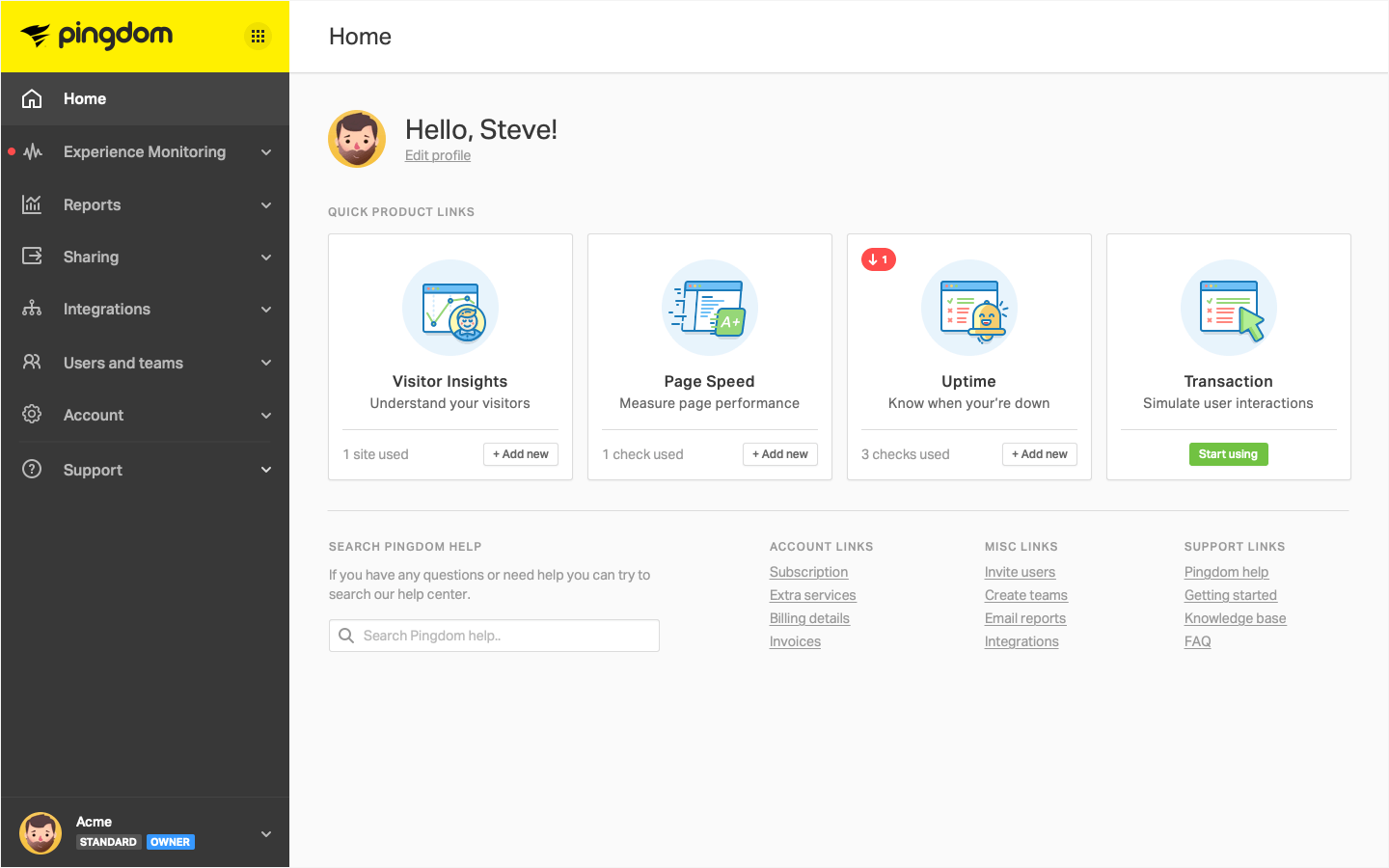 Your customers demand 24/7 website availability that may be beyond the capabilities of a single engineer. Pingdom supports multi-user tools so that any member of your support or development team can access reports and begin the troubleshooting process.
Collaborative tools for teams – Pingdom helps keep your entire team in the loop by connecting to a range of popular group messaging applications. With support for Slack, webhooks, Opsgenie, Victorops, or your own platform (using the API), you can be sure website outage alerts are always received and actioned.
Detailed error reports – More than simply providing alerts, Pingdom also maintains a complete record of every performance test. Built-in reporting and analysis tools allow you to view historical test data, and track and fix the low-level events indicative of a long-term issue that has contributed to a website outage.
Uncover the root cause of failure – Pingdom is designed to be extremely easy to use, so whenever an outage is detected, we run additional tests to help speed up troubleshooting. The control panel offers tools to quickly run a traceroute, collect server response codes, and analyze the output from your web server.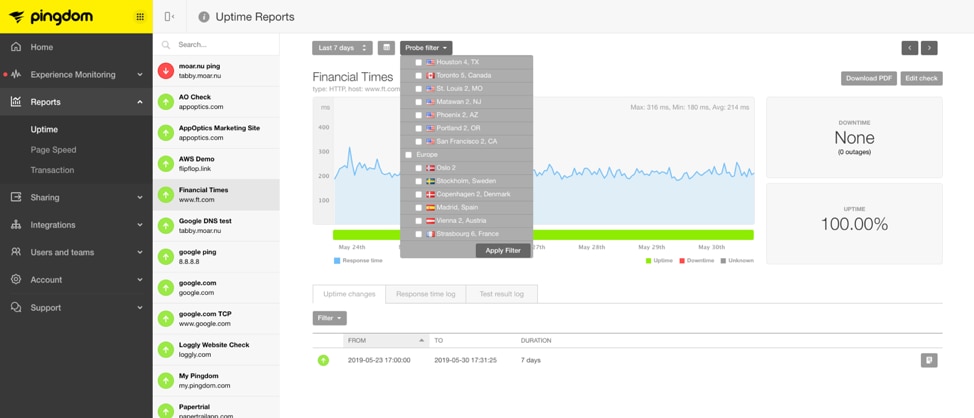 Try it free for 30 days
Start monitoring your website's availability
START 30-DAY FREE TRIAL
Get started now and you can cancel any time.