Website Downtime Monitoring
Whether you're a web designer, developer, or marketer, your website is the first impression you give to your customers. With SolarWinds® Pingdom® Website Downtime Monitoring, help ensure your customers have a first-class site experience, and be the first to know when incidents happen.
Be the first to know when your site is down
• Is your website available? – Pingdom has the infrastructure to verify that your website works, by automatically testing as often as every minute from over 50 locations all over the world.
• Know when something breaks – When something happens, you will immediately be alerted. You can get alerts when things break, on error messages, HTTP status, content changes, and much more. When your website becomes available again our system will notify you that all is well.
• Reports to prove your point – All tests performed on your website are saved and presented in easy-to-understand reports. To help you make data-driven decisions on improvements, we have equipped all reports with beautiful graphs for a clean-cut overview.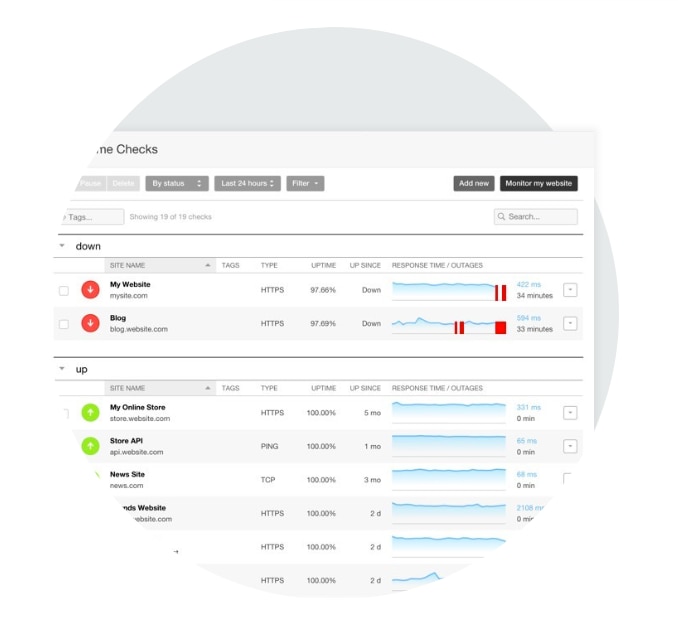 • When it breaks find out why – So you got alerted and you notified your customers of the issues—now what? We pride ourselves in having a service that is easy to use, so whenever we detect an issue, we run additional tests to further help you out. In our control panel you can run a traceroute, dig in to see server response codes, and the output from a web server.
• Use Pingdom on the go – Not at your desk? No problem. Keep up to date at work, at home, or on the go – Pingdom is available on your computer, mobile, and tablet. There are mobile apps for Android and iOS, which let you view important data, alerts, and statuses. Also, you can access Pingdom in any way you want by using our API.
• Benchmarks – If you want to learn more about how other websites are doing with downtime and performance, Pingdom has several blog posts where we compare performances for some of the biggest websites in the world.
• Web Performance of the World's Top 100 Newspapers
• Web Performance of the World's Top 50 Blogs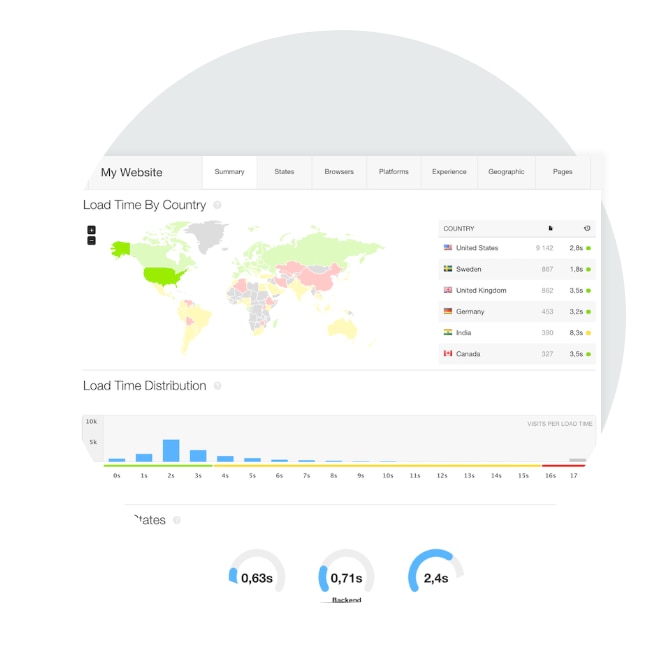 Try it free for 30 days
Start monitoring your website's availability
START 30-DAY FREE TRIAL
Get started now and you can cancel any time.