Web User Experience Monitoring
A positive website user experience is critically important for converting sales and encouraging repeat business. SolarWinds® Pingdom® provides in-depth user experience monitoring so you can see exactly where your site is performing best—or needs further improvement.
The Need For Speed
Website speed is at the heart of a great user experience. Experts may disagree on just how fast page elements must load—but they all agree faster is better. User experience monitoring helps ensure your site continues to deliver at speed.
Speed insights at the element level – Pingdom monitors and records every detail of every website interaction, a goldmine of actionable insights. Webmasters can see the loading state of every page element, and their effect on overall page speeds. You can see exactly where performance bottlenecks are located and prioritize development work more effectively.
Stop leaving money on the table – Website experience varies according to device, network connection, and browser—and some customers will encounter more issues than others. But users with the slowest load times still represent an earning opportunity. Pingdom end user monitoring allows you to see inside these slower sessions, and identify potential speed improvements that will help to deliver a better experience—and convert more sales.
Build a global reputation for excellence – A speedy, responsive website is an important step towards building a global customer base. And consistent worldwide availability of your websites, servers, and applications establishes your reputation. Pingdom provides complete oversight of every web-based asset with complete uptime monitoring of every server in every data center.
Synthetic monitoring is helpful for testing website functionality and mapping out generalized performance. But real-world deployments are rarely so predictable. Pingdom provides in-depth digital experience monitoring using the activities of actual website users, so you can make tweaks and improvements targeted to the actual needs of your customers.
Real-time visibility – End user monitoring is done in real-time, providing a window in the customer's experience as they navigate your site. You see what your customer sees—and the performance issues that may cost you sales.
Your data, your way – Extensive filtering tools allow you to assess website performance monitoring data on any criteria you choose. Location, browser, device, operating system and more—every detail is just a few clicks away.
Long-term performance trends – With the ability to record millions of page views, Pingdom shows the incremental improvements in user experience over the long-term. If performance degrades, historical data will point you to the root of the problem.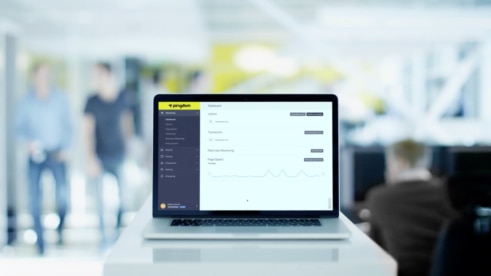 Don't Wait for Customers to Tell You Something Is Wrong
Despite your best efforts, website outages happen. Every second you're offline costs in lost sales and damage to your reputation.
Automated site testing from Pingdom helps ensure you know within 59 seconds of a website asset going offline. And our global infrastructure allows us to test from 100+ locations across the world, giving you true global website performance monitoring.
More than simply warning of website errors, Pingdom will also alert you to error messages, content changes, HTTP status, or application breakages. Granular alerting ensures you get notified as soon as something changes, so you can begin recovery work immediately.
Complement your digital experience monitoring with clear, easy-to-use reports that outline every issue, and your response to them. As well as helping to target your resources more effectively, these reports provide valuable proof that SLAs and uptime targets are being met.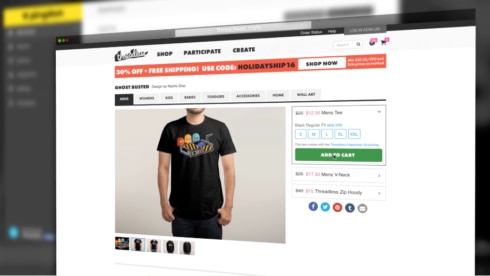 Try it free for 30 days
Start monitoring your website's availability
START 30-DAY FREE TRIAL
Get started now and you can cancel any time.