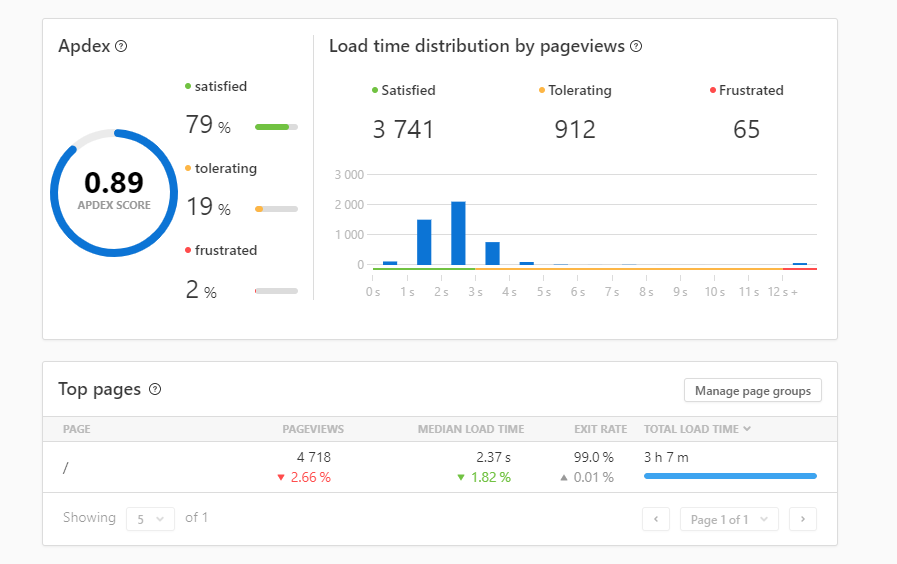 Advanced Features
A visitor's experience differs depending on the device, browser, and platform they use to access a website. With Pingdom advanced filtering features, get real-time, real user behavioral data including most viewed pages, time spent on each page, and more. Use these metrics to identify bottlenecks, so you can fix them and deliver a seamless digital experience worldwide. A customer satisfaction score helps you monitor the health and performance from the end-user perspective. Set performance levels to monitor whenever your site starts to lag and negatively impact the customer experience.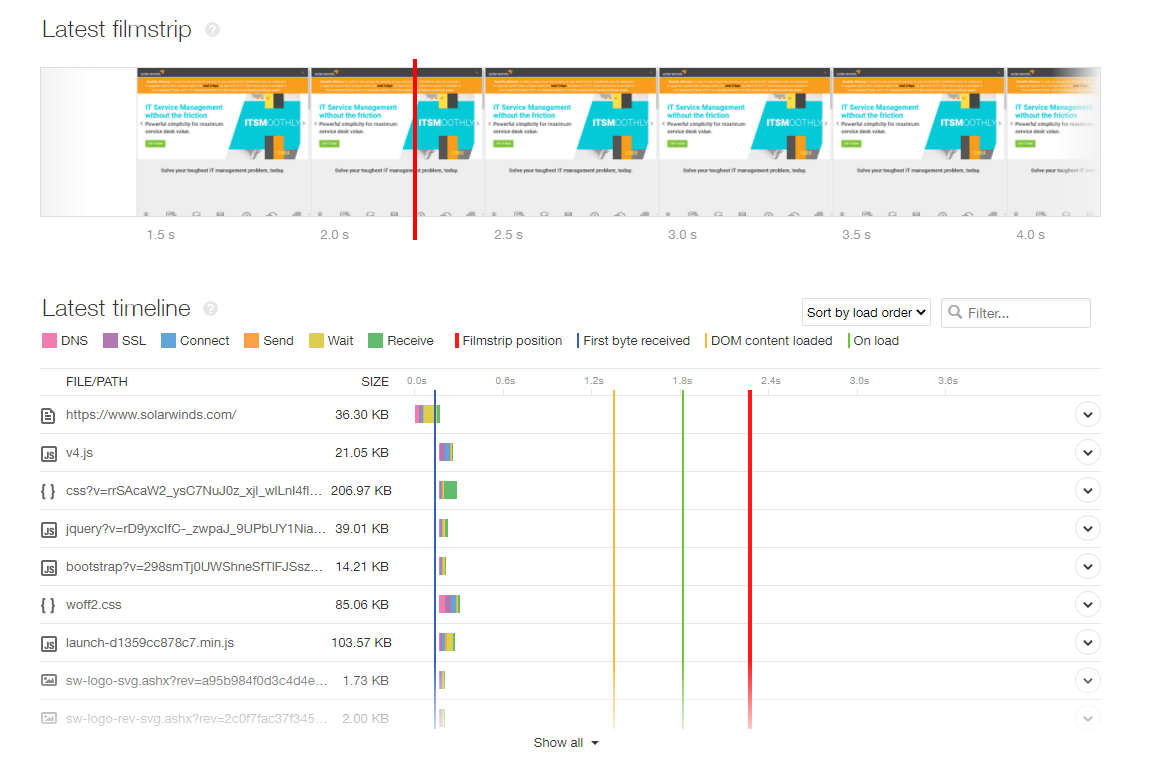 Webpage Performance Metrics
With a complete set of Pingdom page speed monitoring capabilities, get an analysis of every element of the page and view real-time performance metrics to ensure optimal user experience. Pingdom analyzes performance of every webpage by testing everything from scripting to media files or back-end database queries requiring optimization. Users can optimize each page based on these insights.