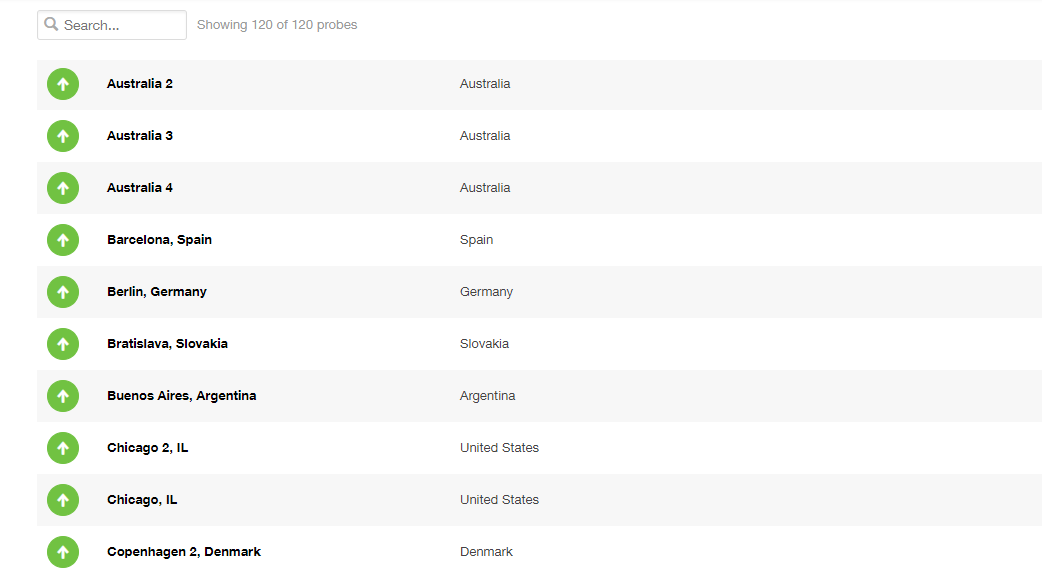 Advanced Application Availability Testing
Pingdom advanced application availability and performance testing helps ensure the application is available 24/7. With proactive monitoring set up and the right alerting configured, continuously track website performance and get notified of outages in real time. Pingdom continuous synthetic tests check your application availability and performance from over 100 locations. Monitor a range of issues, including HTTP statuses, error messages, and problems restricted to a single element such as payment process, specific SQL query, and more.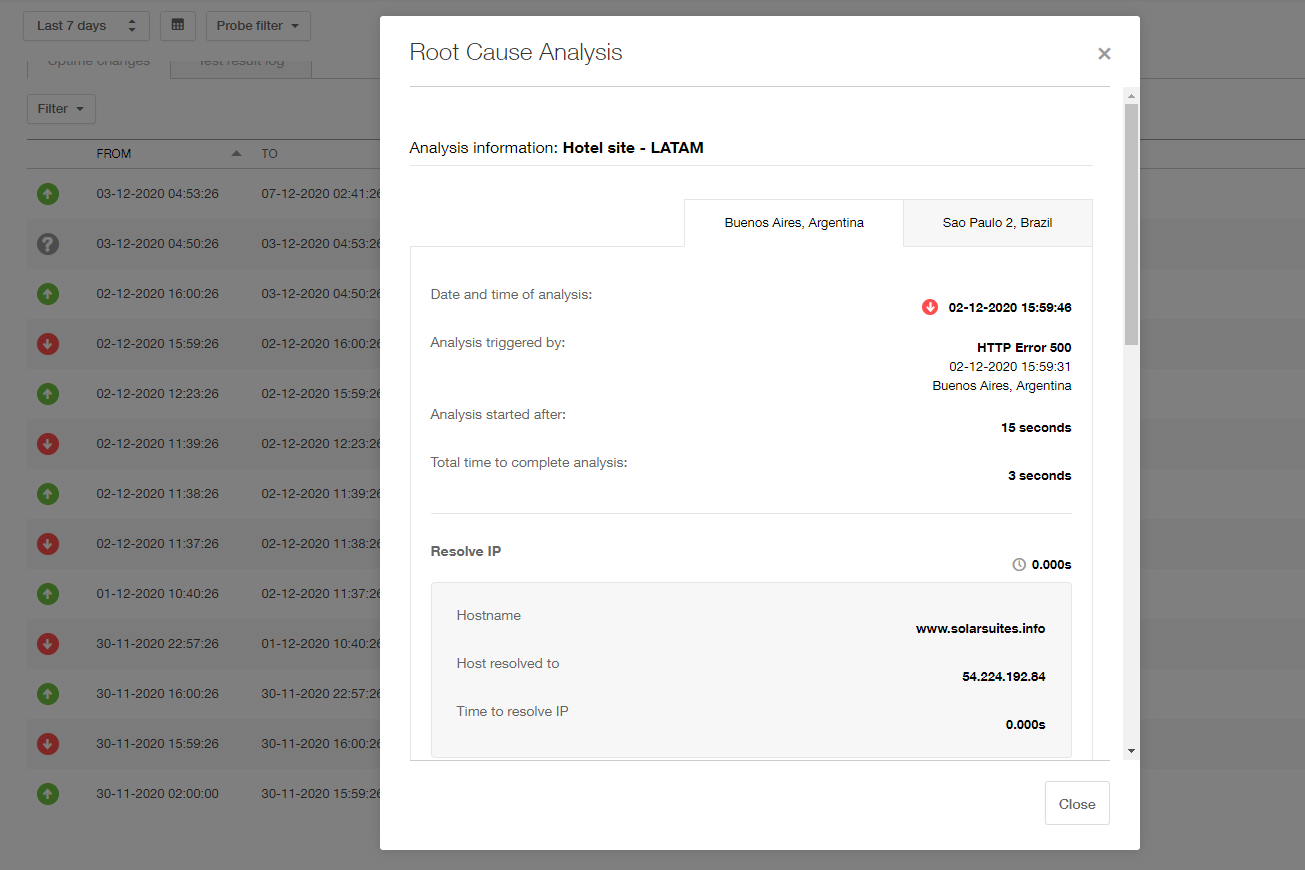 Quick and Comprehensive Troubleshooting
Pingdom provides a suite of additional tools, so webmasters can run a traceroute to speed up the troubleshooting and repair process. View application monitoring metrics, including data, alerts, and status, on the fly to resolve errors quickly. Pingdom generates graphic-driven reports to show the performance of the elements in an application, such as HTML, CSS, JavaScript, and images. The tool maintains a complete report of every test to analyze previous outages, prevent those incidents from occurring again, and help you create an action plan to address the issues.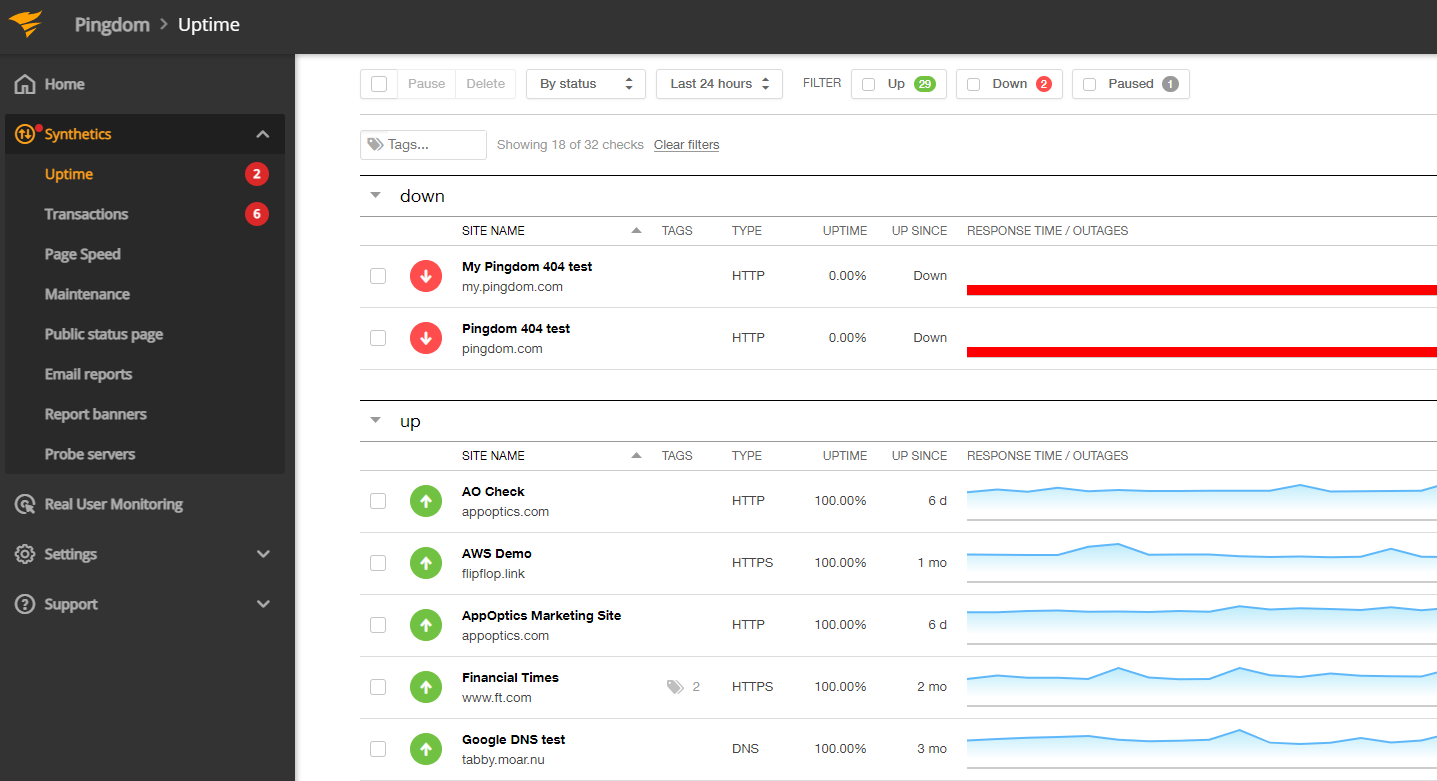 Uptime Monitoring
With Pingdom Uptime Monitoring, test the availability of your application, receive instant alerts, and diagnose outages. Examine an app's response time, configure elements, and prevent recurring issues. Pingdom provides an in-depth root-cause analysis feature to drill down to the actual cause of an outage and identify the output of the application. The results are collated for advanced reporting and analysis. The page speed analysis data based on real users can be stored for future analysis for up to 400 days.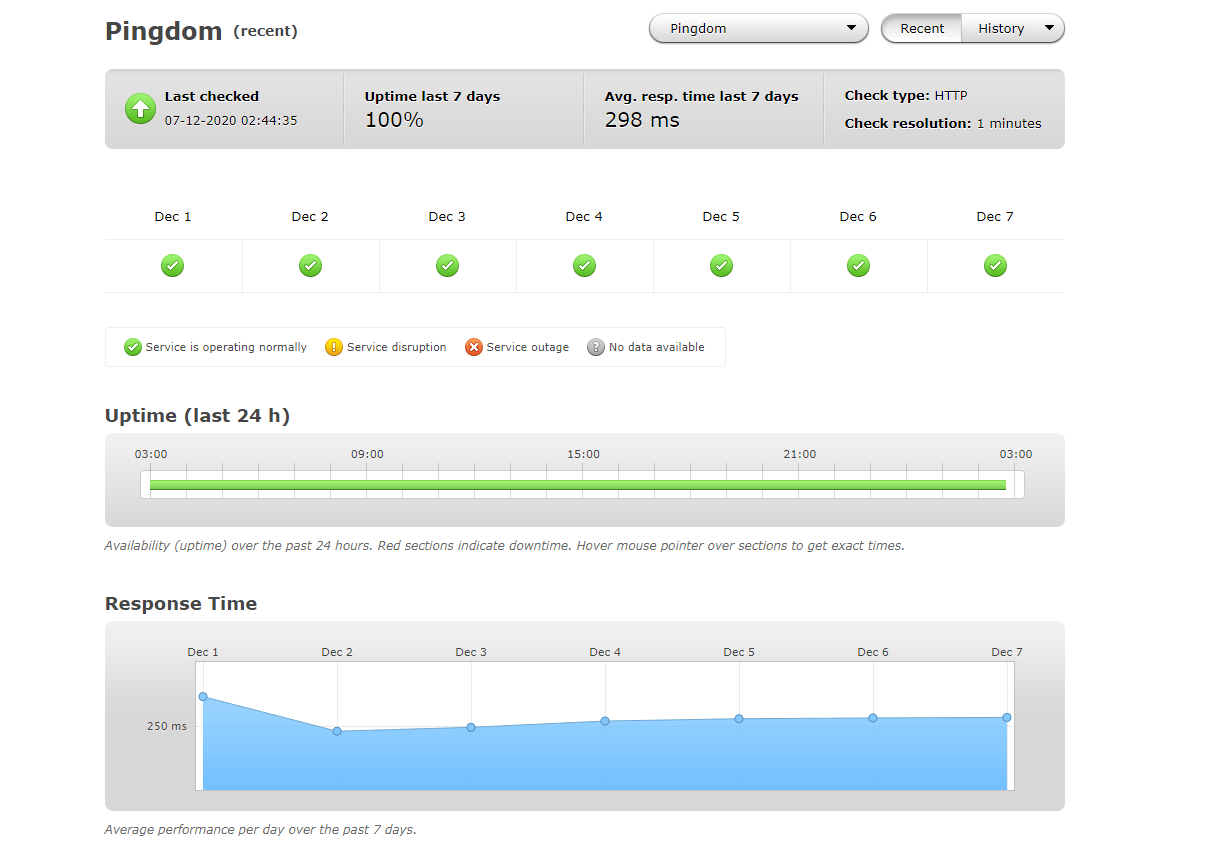 Customizable Public Status Pages
SolarWinds Pingdom provides customizable public status pages to share application availability with customers or team members. Display relevant checks, uptime historical data, and the current status of the application's availability and performance.