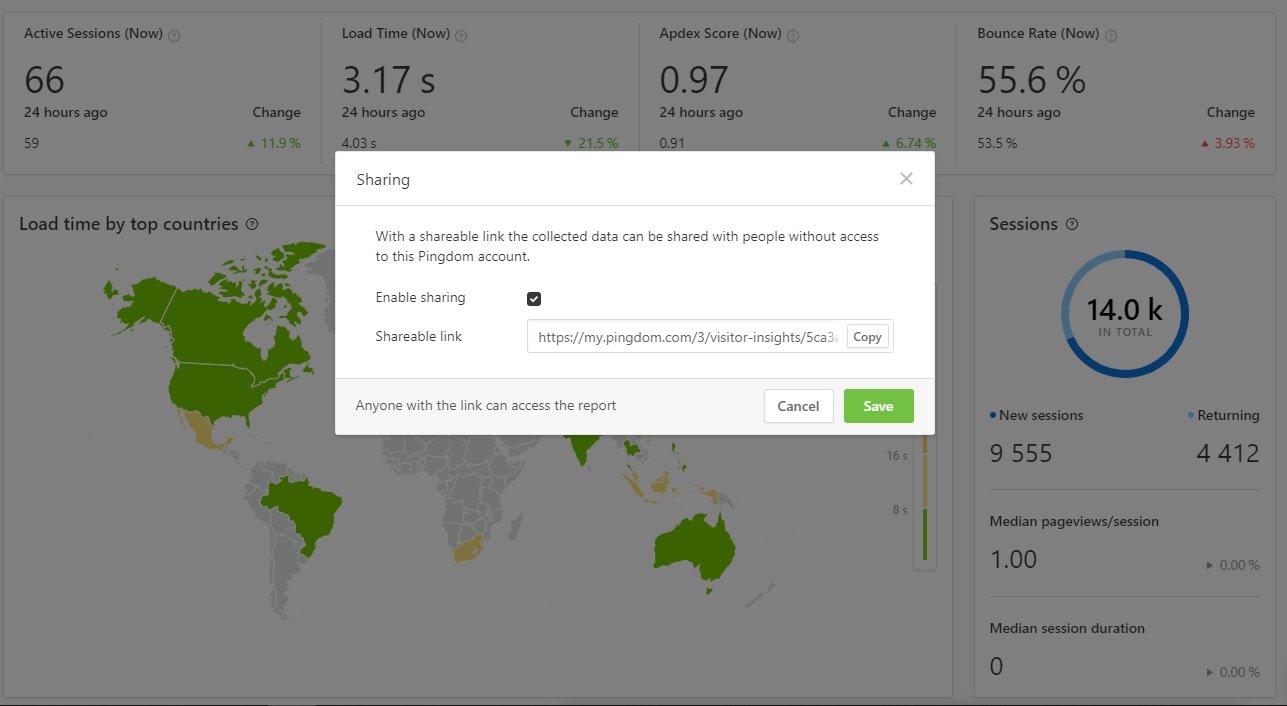 Shareable Reports, Error Handling, and Immediate Alerting
Pingdom allows the sharing and filtering of high-level report summaries with key stakeholders and customers. The reports include page-level metrics and analysis of your most important webpages. The reports display metrics like top visited pages, active sessions, and bounce rates over time. Errors can lead to higher bounce rates. A dip in traffic on a specific webpage could mean an error, slow loading time, and bounce rates.
Pingdom allows you to customize alerts based on the severity of the incident. Teams can choose to be notified via email, SMS, or push notification. Integrate alerts with applications like Slack, PagerDuty, Opsgenie, and more.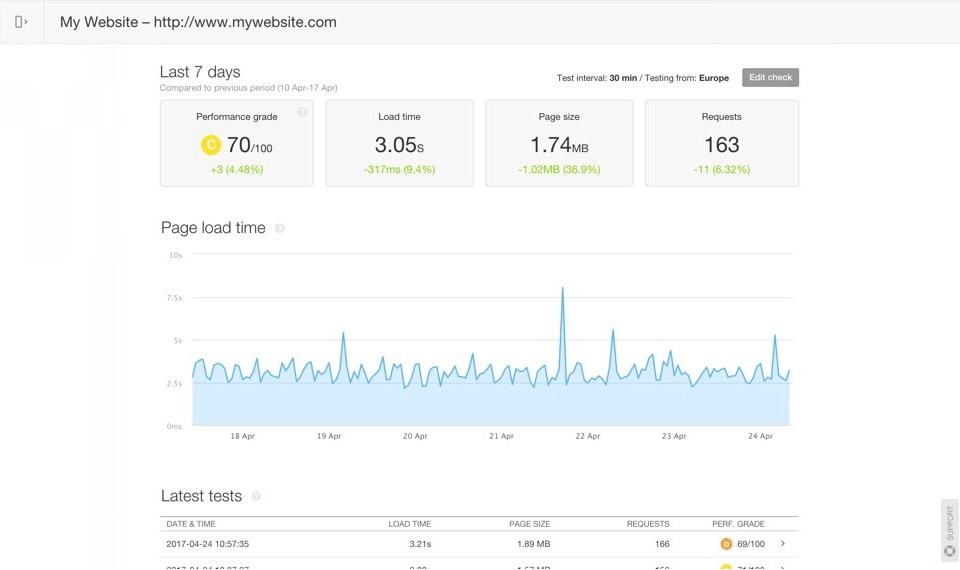 Monitor Your Page Speed
Pingdom examines load performance of your most important pages. It includes comprehensive visualizations and waterfall charts to provide insights about every element on a page, analyze the page performance at a granular level, and identify performance bottlenecks. The filmstrip feature takes a series of screenshots of the page every 500 ms to provide a clear understanding of the asset and rendering time.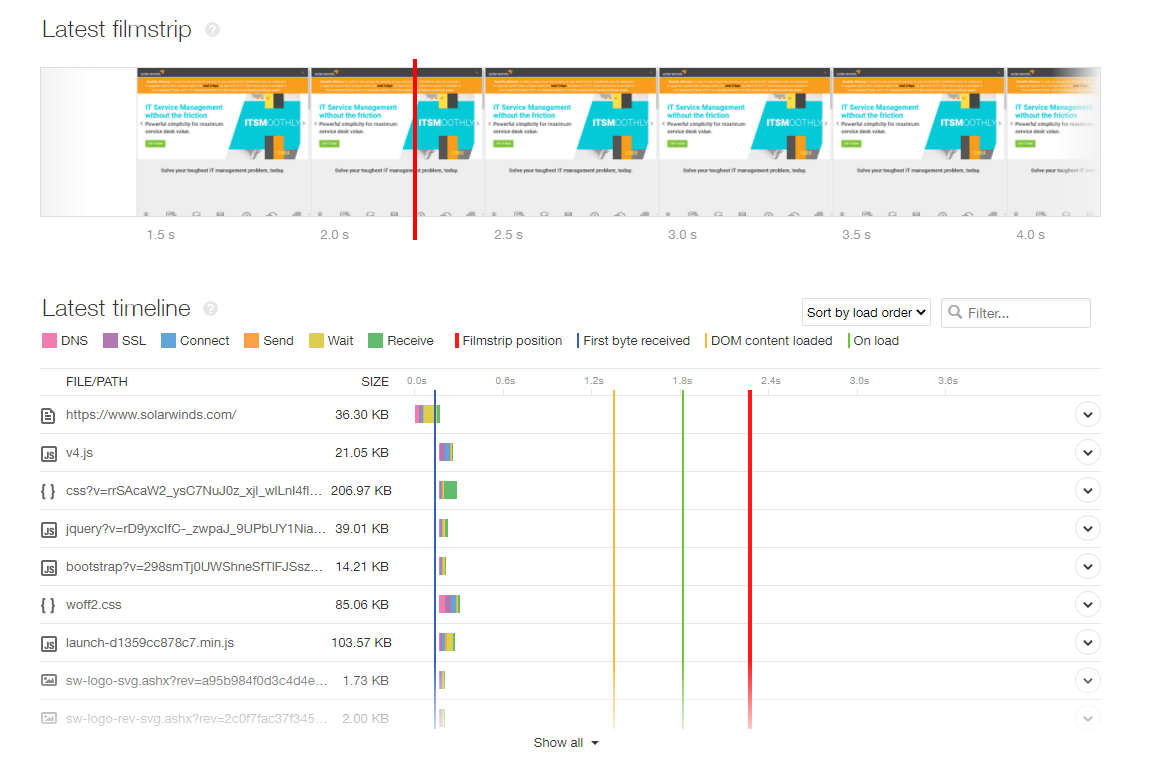 Optimize Your Content and Performance
Identify webpage assets in need of improvement, optimize the content, and optimize page speed and key interaction flows. One of the possible reasons for slow website load times is bloated assets. Pingdom helps improve page speed by analyzing media content and identifying large files. Users can optimize the files based on the information offered by Pingdom.
Pingdom provides performance metrics such as page size, grades, and number of requests to help you identify performance gaps and make necessary changes. The tool provides 24/7 monitoring to help teams test page efficiency and check availability once per minute, monitor the website metrics that define business success, and track website KPIs to understand performance over time.