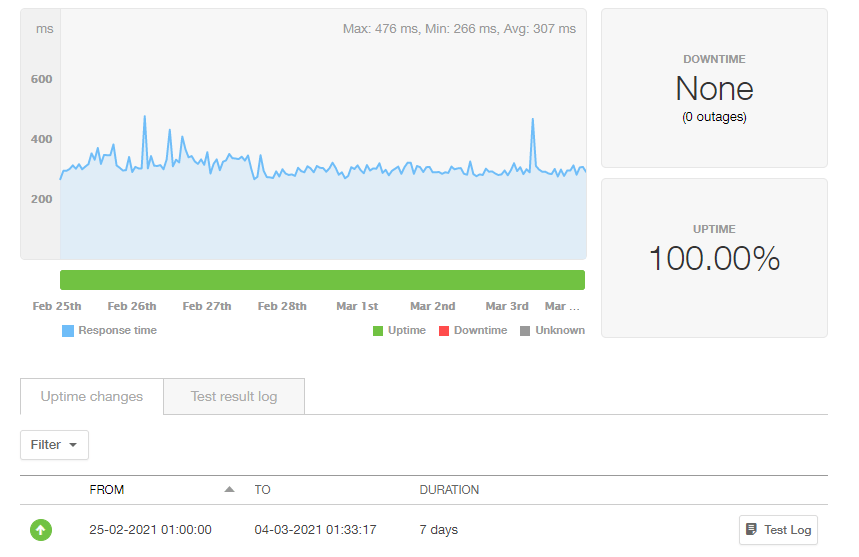 Uptime Monitoring
Monitor the availability of your website from over 100 locations across the globe. It's easy to set up and gives you instant notifications about website availability via email, SMS, or push notifications sent to your phone. By running a root cause analysis of what exactly went wrong, you can minimize the time spent on issue resolution. Additionally, the public status pages in Pingdom are customizable, allowing you to share monitoring results with customers or key stakeholders.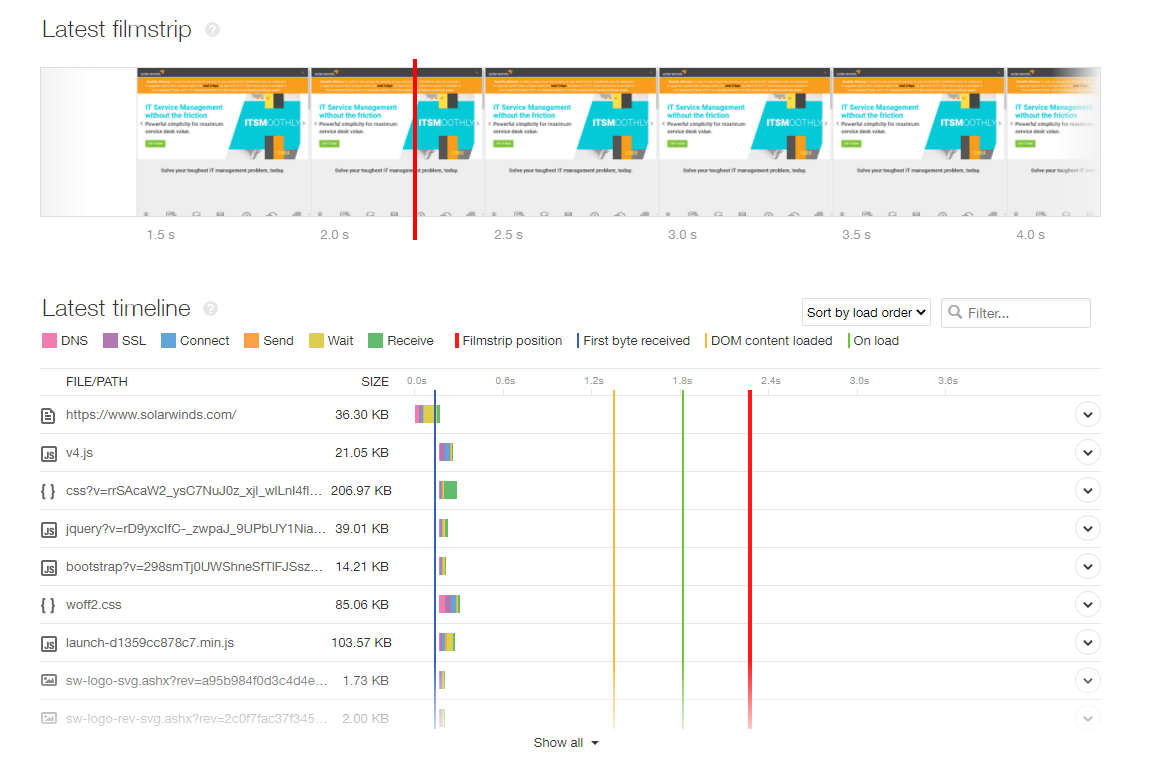 Page Speed Analysis
Start monitoring your page load speed quickly and easily with page speed analysis. Get performance insights on factors such as overall load time and number of requests. You can go to the granular level of each element—such as CSS, HTML, or JavaScript—and streamline or optimize them for the best end-user experience.
Additionally, you can identify the performance impact of changes you make to a page with comprehensive visualizations. These visualizations help identify trends, showcase performance grades, and measure performance through filmstrip and timeline metrics.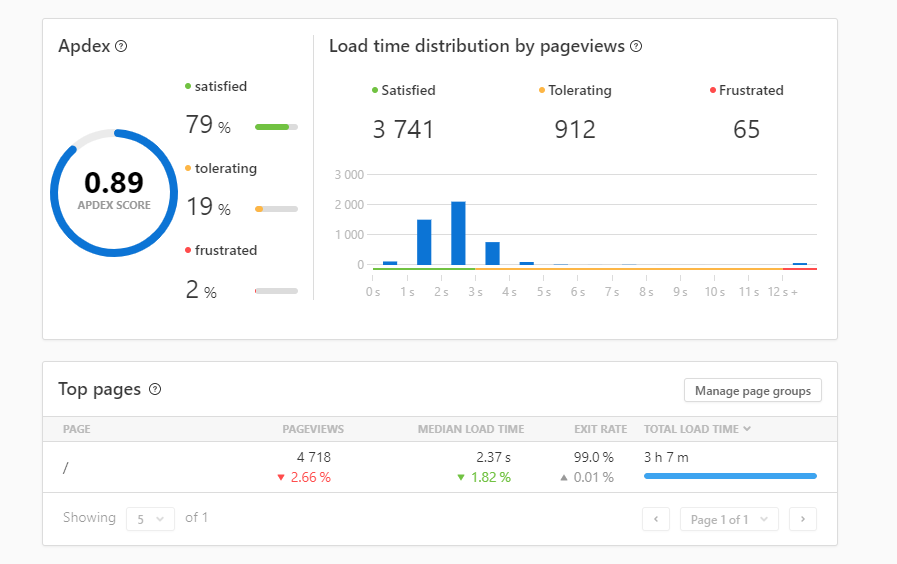 Page Load Performance
Set your own performance levels or use metrics like the Apdex score to help ensure customer satisfaction on your website. With SolarWinds Pingdom, you can share and customize filterable performance reports, and you can view them as top-level dashboards or get more granular into page-level metrics.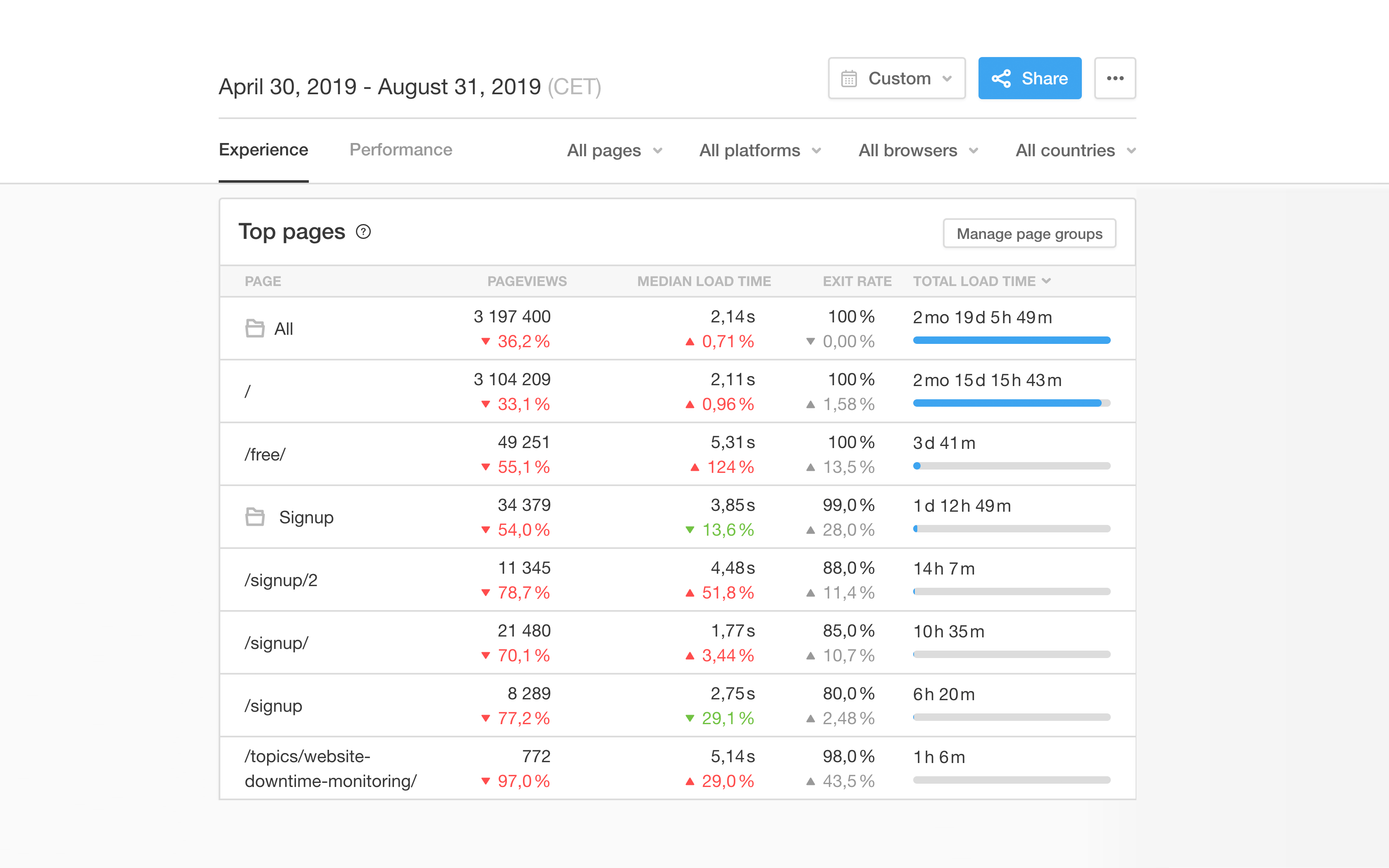 User Behavior Metrics
Explore usage metrics such as most viewed pages, top platforms through which visitors are viewing a website, top browsers, sessions, and more. With these metrics, you can make critical decisions, helping you optimize sites for mobile devices, improve browser compatibility, and determine the most vital elements requiring monitoring.