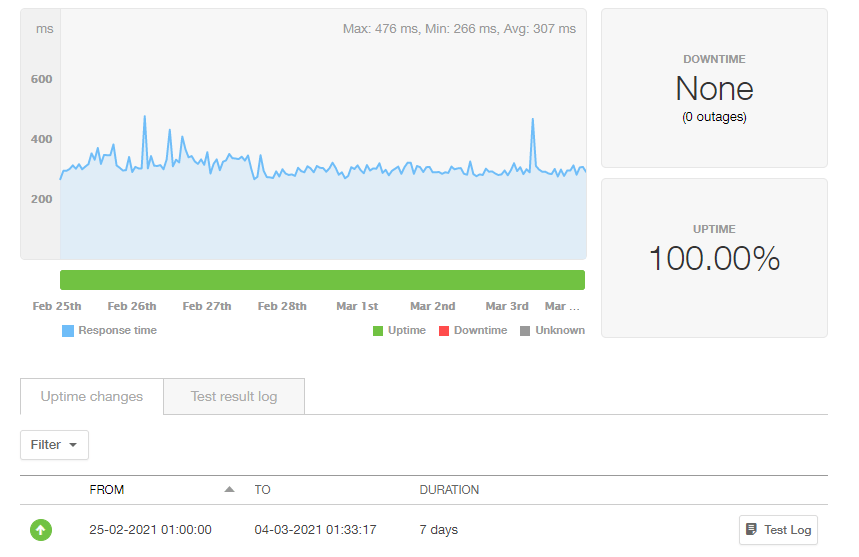 Optimize Your WordPress Performance
Slow loading times or website outages can cost your online business customers and revenue. Pingdom provides tools to monitor your WordPress website's performance, check its availability, alert you about issues as they arise, and present data in clear, comprehensive visual reports.
Pingdom can run synthetic tests on your WordPress website up to every 60 seconds, checking whether it's suffered an outage. If there's no response, Pingdom will retest your website. Once it's established the website is down, you'll immediately be alerted. You can choose to receive alerts via SMS, email, push notification, or compatible apps.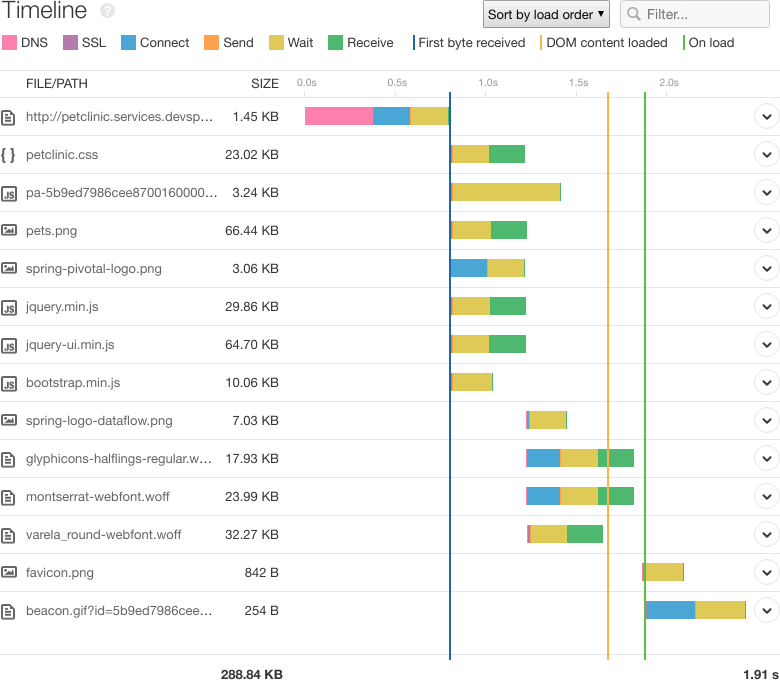 Website Content Optimization
Find out how fast the elements on each page of your WordPress website load, including scripts, style sheets, images, videos, and more. Armed with this information, you can make significant changes, optimize large elements, reduce page size, and improve speed across your site.
View data on transaction speeds to help you identify and fix bottlenecks between your webpages and the site's database. By optimizing transactions for smooth performance, you can improve user experience across the board.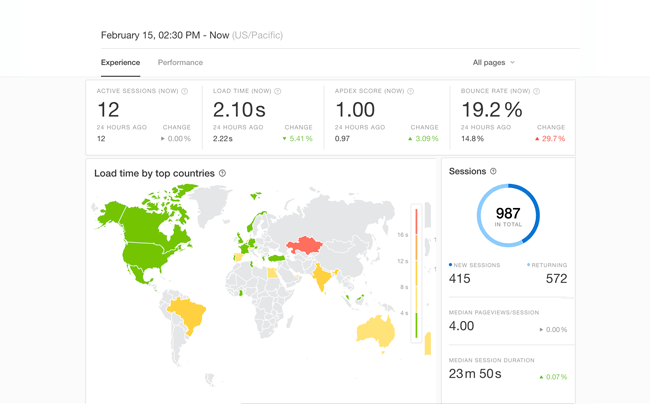 Real User Monitoring
Alongside its synthetic monitoring tools, SolarWinds Pingdom offers real user monitoring (RUM). Track real users as they browse your site to learn more about their experience on every page. Data can be filtered to give you greater insight into how website load times differ depending on location, device, or platform. You can use this information to enhance the performance of your site for specific target groups.
Pingdom stores website speed analysis and other performance data for up to two weeks, so you can track statistics and trends and identify problems affecting load times, user experience, and other performance-related factors. You can use these insights to inform future optimization strategies for your website.