Receive Advanced Alerts and Notifications
Pingdom allows you to set up alerts to trigger as short as a day or as far out as a month before the certificate expiration date, it's completely customizable based on how many days you want advance notice. With its advanced alerting system, you can receive instant notifications when your site is unavailable to your end users. You can get alerts for other events via email, push notification, or an SMS. Alerts can also be integrated with your preferred communication tools such as Slack, Hipchat, PagerDuty, and more. Teams can also choose the frequency of receiving alerts, for instance, four times after an initial alert, based on the severity of the outages.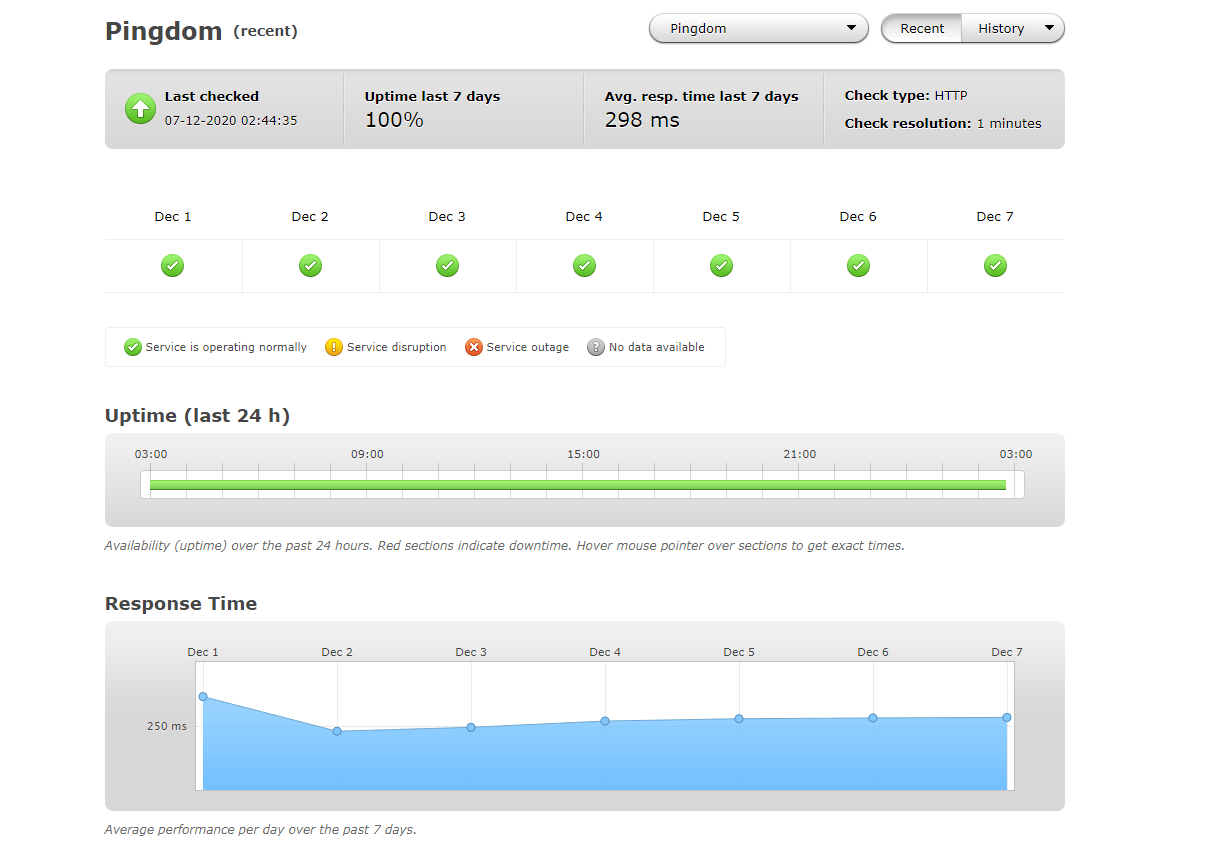 Public Status Pages
You can monitor and share your website's uptime and overall performance with your colleagues and customers via public status pages. The status pages are customizable and easy to configure. Users can display relevant checks, the current status of the website, and historical data to show improved performance.