Simple Setup, Intuitive Interface
You can quickly and easily get started with uptime monitoring for your website and web applications in as little as three minutes and get notified about outages immediately. Pingdom monitors the availability of your website or application through a network of more than 100 probe servers around the world. You can diagnose issues and resolve them to ensure your web application remains up and running and the customer experience remains intact.
The comprehensive uptime reporting in Pingdom keeps you updated at all times, and the tool's intuitive interface is accessible to technical and nontechnical professionals on your team. If you're a hosting provider or managing multiple client websites, Pingdom helps you achieve SLAs and serves as third-party proof.
Get Alerted When Your Website Is Down
Pingdom alerts you as soon as your site is down and eliminates false positives by double-checking availability with another server before sending the alert. You can get alerts via email, SMS, or mobile push notifications on the Pingdom Android and iOS apps. Additionally, you can integrate Pingdom alerts with your preferred third-party apps (Slack, HipChat, etc.). Pingdom gives you the flexibility to choose how early and often you want to be alerted based on severity.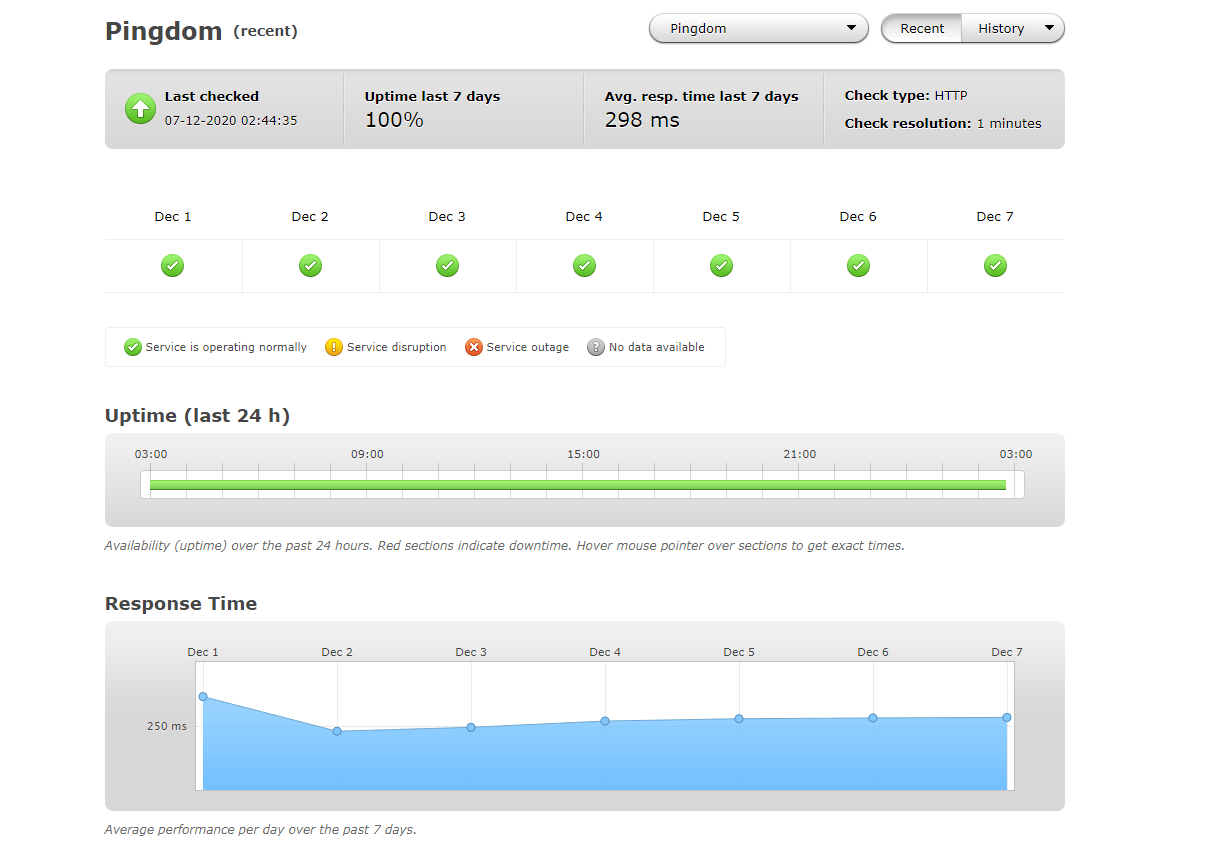 Enable Transparency With Status Pages
Enable transparency with the help of Pingdom Public Status Pages, which are designed to display website uptime data. You can choose to highlight only current data or include historical data to showcase website availability over time. Similarly, you can share uptime reports with colleagues or clients without needing to log in to view the reports.