Traxo
"Pingdom helps us isolate any particular problems and see what our customers might see all around the world."
View all case studies

Industry
Leisure, Travel & Tourism
Why pingdom?
- Public status pages
- Integrations
- Uptime monitoring
- Reliability
Real-time travel management for teams of all shapes and sizes
Traxo provides itinerary intelligence and travel data aggregation technology solutions to companies across the travel ecosystem. Corporate travel and procurement organizations, travel management companies (TMCs), expense management applications, and risk management services use Traxo's API-based services, private-label email parsing, and data normalization solutions to comprehensively track and manage total corporate travel spend activity from end-to-end, regardless of booking channel.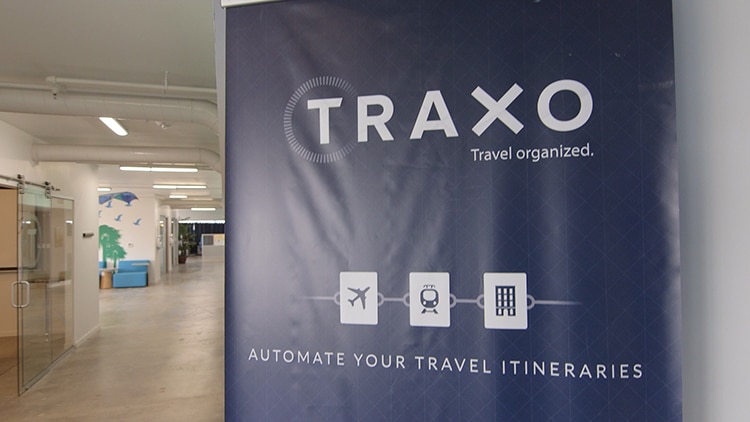 With 24/7 data aggregation comes the need for 24/7 monitoring
When your customers depend on your data 24/7, you must know what your applications are doing at any given time and be able to troubleshoot quickly. That's why Traxo implemented the SolarWinds® web application performance monitoring (APM) portfolio Pingdom®, AppOptics™, and Loggly®. As part of this portfolio, Pingdom solves the need for outside verification of systems, uptime, and response time and availability of applications.
Visibility, lower costs, and happier customers
Chris Stevens is the chief technology officer at Traxo, and he shared a bit about what drew him to Pingdom. "What's most important to us about Pingdom, was the ability to have an objective third-party looking at our applications from the outside, from all around the world. Second would be tight integration with our status page so we're sending customers to the page to see uptime availability, operational component status, and then also incident status, so those two working together works very nicely for us, and lessens the burden for support and reporting out those metrics otherwise."
Traxo is using Pingdom to report on the uptime and response time of its edge-facing applications. The information from Pingdom is piped into a customer-facing Atlassian Statuspage with a view of what the systems are doing at any given moment. "We added that to our SLA contracts. It's in all of our public sites, and our users know they can see the current status of all of our systems and also any incidents that might be ongoing or in recent history."
According to Stevens, Traxo benefits from using Pingdom by having, "Happier customers, more visibility into our platform status and operations, and lower costs from support, contracting, and business development. All those three play together, and allow us to go and do better things for our customers."
Try it free for 30 days
Start monitoring your website's availability
START 30-DAY FREE TRIAL
Get started now and you can cancel any time.