Fast and Reliable Website Monitoring
Make sure you're always the first to know when your site is unavailable or slow.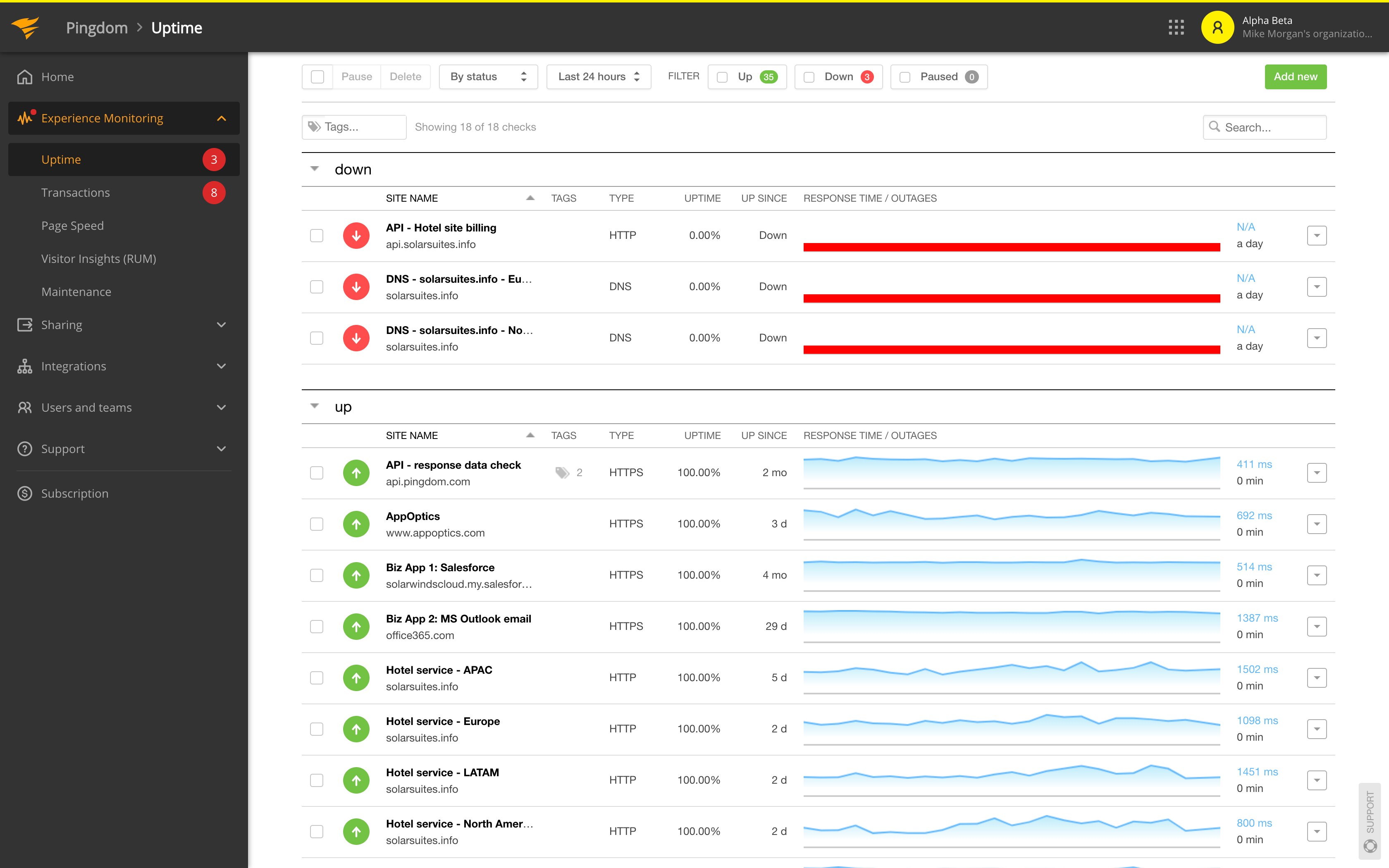 Easy and affordable, end-user experience monitoring
Complete monitoring combines synthetic and real user monitoring for ultimate visibility and enhanced troubleshooting.
Synthetic Monitoring
Simulate visitor interactions so you can be the first to know if your site is down, if your site is slow, or if a critical flow is broken. Pingdom offers the following synthetic monitoring tools:
Uptime monitoring: monitor site availability from over 100 locations worldwide
Page speed analysis: know when and why your site is slow to help you troubleshoot
Transaction monitoring: test transactions such as user logins, searches, shopping cart checkouts, and more
Real User Monitoring
Gain visibility into how actual end users are interacting with and experiencing your website:
Know how your site is performing with real user insights in real time
Understand how your visitors experience your site based on browser, device, and geographic location
Compare usage metrics over time
Set your own KPIs and SLAs or use our defaults
Explore What's Possible
Get the most out of your web app monitoring solution. Pingdom is built to scale with you regardless of the size of your digital footprint.